Choosing a website hosting provider is similar to the process of finding a house in that there are nearly too many options. It is possible to find thousands of web hosting providers in the market, all competing to get your company online and in front of consumers who may not be searching for you in the Phone Book.
If you don't know, among all types of sites on the web, small company sites are the most prevalent. Because, these days, if your company does not have a presence on the internet, it may not even exist at all, and this shouldn't be a surprise.
The fact that there are numerous providers accessible, each with a distinct degree of service, it is likely to have dawned on you as you search for the best hosting providers for small firms.
You'll undoubtedly come into a slew of questions when attempting to determine which choice is ideal for your company. For example:
Which product do you require: a hosted or a self-hosted one?
What are the most essential web hosting characteristics to look for when choosing a web host?
In what ways are dedicated hosting, virtual private servers (VPS) and shared hosting different from one another?
This big list of web hosting services will take care of all your questions and help you zero down on the best options you can get for hosting your site.
Bear in mind that the list here only includes those services that we have tested, and it can significantly vary from the lists you read elsewhere. Of course, every list you find will depend on tests, but those testing parameters will vary significantly. That's the reason why some people will vouch for certain services while other will absolutely hate them.
We are no different. We will list only the once that have passed our tests as a reliable and fast hosting solution with a reasonable pricing and absolutely brilliant customer service. We are not concerned about the highly technical aspects because most business sites do not care about those things. They just need a platform to place their business information online.
Of course, if you business deals with complex technologies and require highly sophisticated technologies to run the website or the web application you are building, you will need custom solutions or highly advanced cloud platforms like Amazon AWS, Google Cloud Platform, Digital Ocean, Vultr and so on.
This list stands on the premise of the assumption that you are looking for a platform to host your simple website, or at the most, you are looking to create an online store to sell physical or digital products (eCommerce).
Here is a quick list of service providers that we prefer:
#1. Liquid Web
#2. Rocket.net
#3. Flywheel
#4. Kinsta
#5. SiteGround
#6. GreenGeeks
#7. A2 Hosting
#8. FastComet
#9. Bluehost
#10. Namecheap
Okay, now that you know what to expect from this list, let us begin with the details of each provider.
Best Web Hosting for Small Business 2022
#1.

Liquid Web
With an emphasis on managed hosting, Liquid Web provides virtual private servers, dedicated servers, private VPS servers, cloud dedicated servers, and cloud site hosting, as well as managed WooCommerce and WordPress hosting as well as premium business email hosting. They will assist you with selecting a hosting package, migrating and managing your website, as well as keeping your server up to date and safe.
Liquid Web, like our other options you will find on this list, provides 24/7/365 technical assistance from highly qualified employees who, according to the business, are "the most helpful people in hosting." Whenever you contact them by live chat or phone, they promise to respond in less than a minute, and to respond in less than an hour if you file a support request.
Website hosting for WordPress sites comes with no page view or traffic restrictions, a staging site, automated daily backups, and an automatic SSL certificate. While they do provide access to SSH, Git, and the WP-CLI for developers, if you'd like to delegate the upgrading and other chores to them, that's also an option.
Liquid Web always remains our most-preferred managed hosting provider because of the enterprise-grade hosting they offer along with support for the most advanced technologies in the world of hosting. If you are planning on hosting something very complicated, they can happily support that too!
Pros and Cons of Liquid Web
Liquid Web, like several of our recommendations in this list that will follow shortly, is geared at small company owners who want to expand their operations – as well as their website.
Even though they don't provide shared hosting that many websites start with, once your site starts receiving significant traffic and it requires more storage and speed, the business offers excellent uptime, high bandwidth, and a selection of three control panels to choose from.
Among the positive sides are:
Bandwidth allocation starts with 2TB. You can scale up.
They have 99.99% uptime guarantee backed by their service level agreement.
They offer a fantastic security plugin called iThemes Security Pro at no additional cost. It is the premium version that you will get.
Among the negative sides are:
No shared hosting available.
Cost might be a concern.
No free domain.
Quick List of Features
Available control panels include Plesk Web Pro, InterWorx, and cPanel.
Backups are made every day.
There are no restrictions on traffic.
DDoS protection and WAF.
#2.

Rocket.net
Rocket hosting is one of the best managed WordPress hosting solutions available. They are pretty new in market, but they have come out as one of the best providers your money can buy. Their whole network is integrated with Cloudflare Enterprise edition CDN and WAF. So, you do not have to worry about get separate CDN, a separate Web Application Firewall, or separately implementing a DDoS protection.
What's interesting is that Cloudflare will give you a certain degree of caching, too! However, it is recommended that you use a separate caching plugin like WP Rocket to get the best results.
They offer highly optimized platform for hosting WordPress-powered websites. This means that you can even host your WooCommerce-powered online store with ease. Their dashboard is easy to use, and they offer a staging feature too.
Their customer service is excellent, and they replay almost instantly through their live chat. If they encounter any highly technical question, they will immediately transfer the chat to their advanced tech support folks who will take care of all your problems.
The company will throw in a free SSL certificate for every website you host with them, and they will even perform migrations for your site in case you already have your business site hosted somewhere else and it is powered by WordPress.
Unlike Liquid Web they will have restriction on the number of visitors you can receive to your website. If your site grows and crosses the limit, you need to upgrade to a bigger plan.
Pros and Cons of Rocket hosting
Because Rocket hosting is geared towards WordPress users only, there are some great advantages, but at the same time, there are some disadvantages too.
Among the positives are:
Highly optimized for WordPress with an intuitive and clutter-free interface.
Comes integrated with Cloudflare Enterprise, there by reducing a lot of additional expenses.
They have 99.99% uptime guarantee.
Automated backups, free staging site, multiple PHP versions, free SSL, handsfree migration, and more.
Among the negatives are:
It is fully managed WordPress hosting only. You cannot host any other type of hosting and you get little to no control on your server configuration.
Puts a limit on the number of visitors you can receive.
Quite expensive because it is a fully managed service.
Quick List of Features
Cloudflare Enterprise for CDN, WAF and DDoS protection.
Automatic backups and 14-day backup retention.
Chat, phone, and email support.
Hack and malware removal guarantee.
#3.

Flywheel
If your small business revolves around hosting multiple websites belonging to your clients, Flywheel is perhaps the best option you will get. They are mostly geared towards agencies with multiple collaboration and workflow tools that makes managing client websites and group development really simple.
Yes, Flywheel is also a managed WordPress hosting solution, which means that you get to install only WordPress and all types of websites powered by WordPress. This means that you can create WooCommerce site, a BuddyPress-powered social network, or even a bbPress-powered forum. You can even create a Q&A site or whatever you can imagine – as long as it is powered by WordPress.
Just like any other managed WordPress hosting provider that you will encounter, Flywheel offers a unique dashboard for managing your websites. You can create staging sites for free and you get free SSL, free backups, free CDN, free WAF and all the usual stuff you encounter while shopping for any managed WP hosting provider.
The true strength of the platform comes from its agency-friendly features. However, do not forget that just like any managed WordPress hosting platform, Flywheel can be quite expensive depending on the plan you are selecting.
Pros and Cons of Flywheel hosting
Flywheel comes with its own strengths and weaknesses. You should assess them properly before purchasing a subscription. Our tests show that Flywheel has a very decent performance when it comes to website speed. With proper optimization, you can make your website fly.
Among the positives are:
A fully managed and optimized platform for running WordPress-powered websites.
Comes with various important freebies like free SSL, free backups, free CDN, free site migrations and more.
It comes with various agency-friendly features you will not usually get with web hosting companies.
Among the negatives are:
Very little to no control over server.
Can get pretty expensive with higher plans.
Limits the number of visitors, which is not an ideal situation for fast-growing websites.
Quick List of Features
Has agency features like billing transfer, collaborations, blueprints, and more.
Offers hack and malware removal guarantee.
Has support for staging sites, local development environment, managed plugin updates, SSH gateway and more.
#4.

Kinsta
A professional team of web experts provides support to fully managed WordPress sites that have great security measures, daily backups, and other useful features. Every package offered by Kinsta, which ranges in price from $30 a month to $1,500 for customers who get several million visitors to their website each month, is built on Google Cloud Platform.
In addition to one WordPress installation, the basic plan provides 20,000 monthly visitors, 50 GB of free CDN bandwidth, and 10 GB of SSD storage. Money-back guarantees are in place for the first 30 days, and simple migrations from other hosts are provided for free.
Despite the fact that the starting plan includes access to Kinsta's 24 worldwide data centers and automated daily backups, upgrading to the $60 a month plan adds multisite support and double the number of monthly visitors. It is worth taking a look at Kinsta if you're passionate about your website but never want to waste your time mired in the technicalities.
Kinsta is very good at marketing. It has positioned itself as a leading provider of managed WP hosting using extensive article marketing. However, despite its marketing, you will notice that all the articles they offer are extensive and very detailed, displaying their depth of knowledge. Their hosting platform is professionally managed, and you will get a pleasing dashboard to work with.
Pros and Cons of Kinsta hosting
Kinsta is more expensive than some of our other recommendations, but the money you spend gives you cutting-edge security features, quick assistance if you are hacked, and an aesthetically appealing interface.
Despite the fact that plans have high limitations — such as up to 250 GB of SSD storage and 3 million visits per month — there are no limitless plans available, nor is it possible to purchase email accounts directly from the business.
Among the positives are:
Active and passive security methods are in place to keep your website safe from hackers and malwares.
Gives a unique dashboard for management. It is unified and user-friendly.
Offers integrated CDN and gives a hack and malware removal guarantee.
Among the negatives are:
Very expensive, preventing many people for using Kinsta.
No free domain and no free email. You need third-party email services.
No unlimited plans available and it restricts the number of visitors.
Quick List of Features
Their network relies on the powerful and popular Google Cloud Platform.
Auto scaling feature is available and there are automatic updates.
They check for uptime every two minutes. Of course, the checks are all automated.
#5.

SiteGround
In case you are not looking for managed WordPress hosting solutions, but you are looking for cheaper shared hosting solutions with a robust platform and state-of-the-art hosting, SiteGround is one of them (and so are the ones that follow).
Simple web hosting, managed WordPress, high-performance WooCommerce hosting, and scalable cloud hosting are all available via SiteGround that uses Google cloud platform just like Kinsta. In addition to unmetered bandwidth and limitless databases, all plans provide a content delivery network (CDN), free SSL certificates, and email accounts. A 30-day money-back guarantee indicates that they are confident in their goods.
In exchange for an initial price of $6.99 per month, SiteGround's StartUp plan offers 10 GB of storage space, a free SSL certificate, 10,000 visitors per month, and unmetered bandwidth. It comes with a free CDN, a daily backup, and a free email account as part of the package. An added bonus is that you will be using 100 percent renewable energy, which is something you can feel happy about.
Its most popular plan, the GrowBig plan, is available for $9.99 (down from $24.99) a month and includes 20 GB of storage space, limitless websites, and up to 25,000 visitors per month. The price for managed Cloud hosting begins at $80 per month for three CPU cores, forty gigabytes of SSD storage, six gigabytes of memory, and five terabytes of data transmission.
Additionally, you will get their popular SG Optimizer plugin that is growing to become an all-in-one caching and optimization plugin. It can even deliver WebP images.
Pros and Cons of SiteGround
The business is one of just a handful that have been recommended by the WordPress.org developers, who certainly appreciate the high uptime rate, which may make or break a website. There is a plethora of tools available to designers and agencies that make it simple to interact with customers, ship sites, and distribute access.
However, that does not mean that SiteGround does not have its fair share of positives and negatives. Let us quickly go through them.
Among the positives are:
Recommended by WordPress.org
Recommended by Yoast SEO.
Guaranteed 99.99% uptime.
Built on robust Google Cloud Platform.
Among the negatives are:
One of the most expensive shared hosting providers.
Renewal rates are very high compared to the low introductory prices.
They do not offer a free domain.
Quick List of Features
Capable of handling traffic spikes with auto-scaling.
SSD persistent storage.
Free CDN, free SSL, free automated website migrations.
#6.

GreenGeeks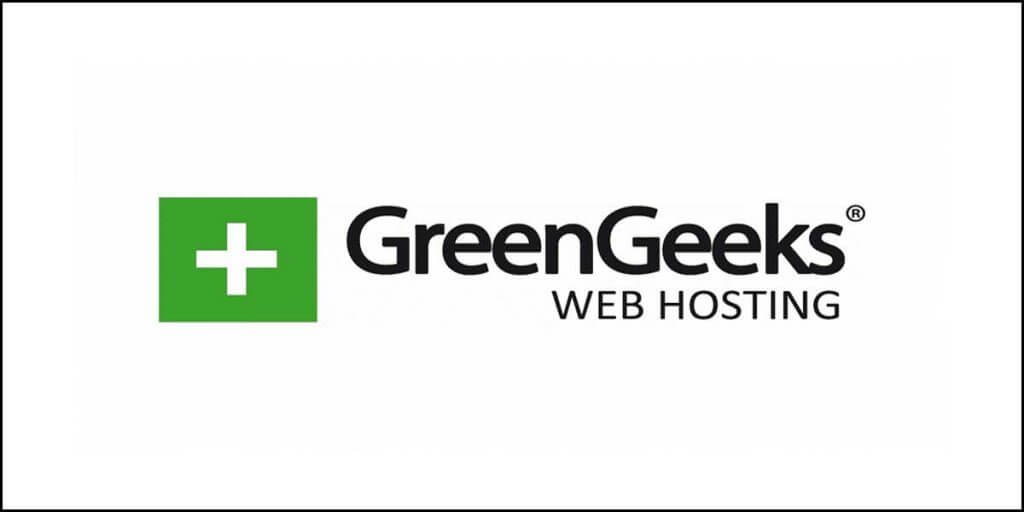 GreenGeeks has established themselves as the most ecologically conscious web hosting business available on the market right now. They operate their services entirely on wind energy, which distinguishes them from other businesses since it is environmentally beneficial.
Nonetheless, it is not all that they are known for. WordPress hosting is available for as little as $2.95 per month, with the Pro and Premium plans costing just a few dollars more per month and include unlimited websites, storage, and bandwidth. All options include free SSL certificates as well as a complimentary domain name for the first year.
Support is accessible 24 hours a day, seven days a week by phone, ticket, or chat. They also offer reseller hosting along with SSD-based VPS hosting, offering up to 150 GB of storage and integrated cPanel.
In our tests we found GreenGeeks to be one of the fastest web hosting providers and this comes from the fact that they offer LiteSpeed server and LiteSpeed cache combo. Just in case you are wonder what that means, all you need to know is that LiteSpeed server is the fastest know webserver to exist today. Next comes NGINX and Apache stands last. LiteSpeed Cache is a product from LiteSpeed technologies, and the combo is a killer one.
Pros and Cons of GreenGeeks
GreenGeeks is an excellent option if you want to be able to claim that your website is powered by renewable energy sources. As a Green Power Partner with the United States Environmental Protection Agency, they claim to be able to contribute three times the amount of energy they use back to the grid.
Some of their price choices are a bit higher than the market norm, and you'll want to make sure you check the small print of your contract to make sure there aren't any limitations. This brings up to the point that they aren't the unicorn you are looking for. There will be drawbacks to. Let's check them out.
Among the positives are:
100% powered by green energy creating a positive carbon footprint.
99.90% uptime guarantee.
Their education center is extensive and full of knowledgebase articles.
They offer LiteSpeed server and LS Cache, thereby offering fastest websites on the planet.
Among the negatives are:
The do not have Windows hosting options.
If you settle for their VPS hosting, the prices will be quite high.
The lowest price comes with long-term commitment.
Quick List of Features
They offer free domain and free migration as well as free SSL.
They also throw in a free CDN along with free backups and built-in caching mechanism.
They have a 30-day money-back guarantee.
#7.

A2 Hosting
In exchange for a fair fee, A2 Hosting provides unlimited data transfer and limitless storage. Of course, fine prints apply, so read them before you purchase. They guarantee 99.9 percent uptime and provide a unique lightning-fast "turbo server" option that claims to be 20 times quicker than the industry standard.
Solid-state drivers are used in the majority of the company's packages, and they offer a variety of SSL certificates, including Single Site, Let's Encrypt, and Premium SSL — which is essential, particularly if you want to take payments via your website. A2-Optimized servers provides the quickest load times for popular platforms like as WordPress, Joomla, Magento, Drupal, and OpenCart eCommerce software, among others.
WordPress package optimized by A2 hosting, as well as shared WordPress hosting with cPanel, are both offered. If you want a managed service, they offer WordPress backups, site staging, a free Jetpack personal license, as well as the Plesk Control Panel, among other things.
Customer service representatives are accessible via phone, email, and live chat 24 hours a day, seven days a week.
The company also offers various VPS solutions in case you are interested. No matter what you purchase, you need to remember that the lowest prices that they offer are valid only and only when you purchase their hosting packages for the long term. Also, when you renew, the prices will jump up significantly from their initially offered prices.
Pros and Cons of A2 Hosting
Just like every other hosting platform, A2 Hosting has its strengths and weakness. So, before you jump onboard, learn about them. Here is a quick list of its pros and cons.
Among the positives are:
High performance turbo servers.
Developer-friendly servers with support for Ruby, Python, Apache, MySQL, PHP and more.
24×7 Guru support available from highly experience and knowledgeable support team.
Among the negatives are:
Limited data center choice.
Extremely high renewal rates.
Quick List of Features
Unmetered bandwidth.
NVMe storage for several plans. SSD storage for smaller plans.
Free SSL and perpetual security.
Anycast DNS and LiteSpeed webserver.
#8.

FastComet
Founded in 2013, FastComet is a relatively new business and yet it offers very competitive prices and a 45-day money-back guarantee. However, despite the cheap costs, FastComet provides free daily backups that are securely kept off-site for 1 month, and they will assist you in restoring earlier versions of your files if necessary.
Transfers of domain names are completely free, and you get unmetered bandwidth. In terms of disk space, the entry-level plan offers just 15 GB, followed by 25 and 35 GB for higher tiers. Don't worry! That is more than enough for hosting websites. That top package also includes a "rocket booster" to speed up sites and it includes three times the CPU and RAM of the standard plan, as well as three times fewer customers per server.
FastComet offers cPanel as the control panel and you get 1-click installation with Softaculous. There is 24/7/365 customer service available through live chat, email, or phone.
They offer incredible website speeds even for their shared hosting plans and that is a pleasant surprise, to say the least. If you are truly concerned about speed, FastComet might be the solution you are looking for.
Pros and Cons of FastComet
FastComet may offer great speed, but they have a long way to go in terms of customer service. This relatively new hosting provider has great features, but again, there are some dark sides as well.
Among the positives are:
Free migrations, free Cloudflare CDN, and free Let's Encrypt SSL.
Cheap pricing.
Free domain transfers.
Superfast servers.
Among the negatives are:
No live chat for tech support. It is available only for sales.
If support tickets require extensive work, they will charge the users.
Quick List of Features
Daily backups.
Unlimited FTP accounts, sub-domains, and databases.
Free Cloudflare CDN.
BitNinja server security.
#9.

Bluehost
Bluehost is one of the few hosting providers recommended by WordPress.org. It is insanely popular and no list on the web can be complete without listing Bluehost. However, there are now mixed responses from users. Some are satisfied and highly recommend the host, while there are groups that hate Bluehost.
How your love story goes on will be determined only after you purchase Bluehost hosting. Our tests, however, reflect that Bluehost offers speedy sites with really cool interface for management. In fact, it is true that at some point Bluehost was considered as a dinosaur not suitable for modern requirements of web hosting.
They have turned the tide in their favor and upgraded to become one of the best hosting providers you will come across. They have low introductory prices, and they throw in free CDN and free SSL along with a free domain for 365 days!
If you need more than shared hosting, they have WordPress hosting as well as VPS solutions to meet your site's challenging needs.
Pros and Cons of Bluehost
Bluehost is a very old company, and over the years it has garnered enough experience to offer excellent hosting solutions. That does not, however, warrant that Bluehost has only good sides. Even after its modernization, Bluehost still remains plagued with various problems.
Among the positives are:
Feature-rich affordable hosting plans.
They have 99.99% uptime guarantee.
They offer very low introductory prices.
Among the negatives are:
They do not have month-to-month payment option. The minimum duration you have to agree upon is 1 year. That is not acceptable to many.
Renewal prices are very high.
They perform a lot of annoying upselling.
Quick List of Features
They have unmetered bandwidth.
They throw in a free CDN, free SSL and a free domain with every plan.
#10.

Namecheap
In the beginning, Namecheap was primarily a domain name registration business that focused in providing domain names at a low cost.
In recent years, the business has expanded its offerings to include other services such as web hosting, among others. With Namecheap, you can choose from a variety of different hosting packages. They even have specialized WordPress hosting solutions, if that is what you are looking for.
Namecheap provides fast SSD storage, and websites housed on their shared hosting servers perform very well in performance tests conducted by Google PageSpeed Insights, GTmetrix, and Pingdom. They provide low-cost hosting options that include free SSL certificates and free site migration. Although their customer service might have been a little better, it's not a major impediment.
As far as performance is concerned, Namecheap will give you fast-loading sites. Combine a good caching plugin and a good CDN and your website will fly!
Pros and Cons of Namecheap
Namecheap offers quality hosting with very reasonable prices. In fact, it is one of the cheapest hosting providers you can come across. However, they do have their fair share of goods and bads.
Among the positives are:
They are very cheap.
The offer fast website loading.
The have SSD storage across all hosting plans.
100% uptime guarantee.
Among the negatives are:
Their server response time is slightly slower, but you can use CDN to improve that.
Their renewal prices are very high. You can overcome this by purchasing a new hosting plan when renewal comes and migrate all your site to the new server.
The free SSL is available only for the first year. You have to pay for it from the next year.
Quick List of Features
They will offer unmetered bandwidth.
Free SSL for the first year. It is called Positive SSL.
They will offer free email accounts and free migrations.
Conclusion
Zeroing down on a good web hosting provider is not easy. It takes a lot of testing and experiments to understand which hosting provider is great. We have done the heavy lifting for you and provided you with the best option you will get for your small business site or sites.
We will recommend going for managed hosting but if you wish, you can go for shared hosting to. In managed hosting Liquid Web is our most-preferred host while in the shared hosting space, SiteGround is our preferred hosting provider. Now, the choice is yours!