When it comes to Web hosting businesses, Linux is one of the most popular and well-known operating systems (OS). Given its flexibility and power, this operating system is regarded the greatest alternative to Microsoft Windows. It is available in a range of free, premium, and commercial editions.
For the majority of shared hosting plans available today, Linux is the operating system of choice for many hosting providers, especially the top shared hosting firms. Google relies on it to operate its vast network of servers, which now numbers over 15000 and is growing quickly.
Reasons to select Linux web hosting
The majority of individuals who purchase web hosting services do so without paying any thought to the technical aspects. The likelihood is that if you have hosted your website on a low-cost shared hosting plan, it has been set up on servers that are running the Linux operating system. Typically, this is suggested due to the following reasons:
Linux is well-known for its dependability, long-term viability, and security measures, among other characteristics. As far as the security and stability of your critical data is concerned, it provides you with a strong platform.
In the event that you select Linux, you will have the flexibility to utilize industry standard web hosting applications and tools, such as the most popular cPanel control panel, making the transition to a new host more manageable.
In contrast to other hosting platforms such as Windows or Microsoft, Linux is a free and open-source software platform or program, making licensing fees much less expensive.
Finally, sophisticated web hosting uses Linux that has been set in line with the LAMP standard. The LAMP stack refers to:
L = Linux operating system.
A = Apache HTTP server.
M = MySQL – A Relational Database Management System (RDBMS).
P = PHP – an object-oriented programming language.
This LAMP standard provides you with nearly everything you need to get started with a wonderfully acceptable, contemporary website or application on the internet.
Windows vs. Linux Hosting
Not all popular scripts and computer languages need Linux, so keep this in mind. WordPress, as well as PHP and Perl through Strawberry Perl, can be installed quickly and easily on a Windows server. Many experts and webmasters, on the other hand, feel that they are not as effectively supported as they should be and that they are not very solid in practice.
ASP, the.NET Framework, and IIS are not supported by Linux servers; thus, if you want to work with these programs, it is likely that you will need to use Windows hosting. Windows is also often seen as an all-around and perfect platform, with the majority of programs running quite well and serving as a viable replacement for a variety of operating systems.
When selecting an Internet hosting provider for your company or personal website, you should look for a package that includes a wide range of features and advantages to make your decision easier. You should double-check that your Internet hosting company has a high uptime rate to back up their claims. It is important that the customer/technical support meets your needs, and that the host you choose is reputable. Your budget should also be taken into consideration while creating your plan.
Unless you intend to deploy platform-specific proprietary software, the platform that a web hosting company employs (Linux or Windows) will not make a significant difference. There may be an impact on this situation depending on the platform. However, if this is not the case, Linux is almost always the best option for your website hosting requirements.
Best Linux Web Hosting Solutions
Okay, now that you have some understanding of the basics, let us quickly go through the best Linux hosting providers. Ready?
#1.

Liquid Web
You have a great deal of control over each of the individual components of your Linux hosting package, which is one of the most attractive aspects of Linux hosting. You should not anticipate this from every service provider, however.
Typically, you will be presented with a default operating system like as CentOS and cPanel, with no additional choices available.
Liquid Web, on the other hand, is unique. An established track record in offering versatile virtual private servers (VPS) and dedicated servers, and it is this versatility that draws many technical users to the company. Users may have extensive low-level management over their server using Liquid Web's custom solutions, which are created on an as-needed basis.
For example, you do not simply have one version of CentOS; you have many. Alternatives include CentOS 6 (with CloudLinux if you wish it), CentOS 7 (with either cPanel or Plesk), Debian 8, 9, and 10, Ubuntu 16.04 and 18.04, and Fedora 30. You may choose from a variety of plans, including core-managed, self-managed, and completely managed options.
You will discover that you have much more influence over the other features. For example, instead of implementing a regular backup plan, Liquid Web allows you to choose the number of daily backups you would want to do, or to squeeze as many backups as possible into a disk space that you specify yourself. You will be charged a small fee of $0.08 per GB each month for the storage space that is needed for this service.
If you have any questions or concerns, you may contact Liquid Web at any time of day or night, and the staff will reply as quickly as possible. If there is a hardware breakdown, the service provider promises that it will be handled and replaced within 30 minutes of the problem being discovered and reported.
A thorough service level agreement serves as the foundation for these assertions. In one section, you will be credited with ten times the amount of the missed deadline if the business does not reply to your issue within 30 minutes. Also included are provisions that address things like network connectivity, power outages, and other issues.
Unfortunately, Liquid Web does not offer any shared hosting. If you want shared hosting, they have Nexcess managed hosting where your website will sit on the same server where other websites sit, but you will have isolated containers (similar to VPS). You can read out full Nexcess or Liquid Web managed WordPress hosting review if you want to learn more.
Quick Pros and Cons
The Pros
Operating system choice (choice between Linux flavors).
Enterprise-grade equipment.
Amazing support.
The Cons
#2.

SiteGround
Almost every company claiming to give the finest Linux web hosting will make a commitment to provide top-tier technical assistance. What is difficult for consumers to discern is which providers are real and which ones are just talking the talk without doing anything.
A smart method to determine whether or not the service provider you're considering can really deliver on this promise is to do some preliminary study on its most sophisticated bundle. Standard plans will not give you with the amount of assistance that a professional package would, but it is very beneficial to be aware of what is available in the event that you need it.
SiteGround takes the concept of advanced technical assistance to the next level. It is possible for the business to create a bespoke solution if you are unable to discover what you are searching for in its regular goods. A variety of technologies are listed on the company's website as being supported on its platform that include bespoke private clouds, database replication, including smart Linux containers, and advanced technical knowledge of databases and programming languages such as MySQL and PHP, as well as WordPress and Drupal and web servers such as Nginx and Apache, as well as ElasticSearch, MongoDB, Memcached, Redis, and Solr.
Naturally, home users cannot expect this level of support, but shared hosting plans from this provider has a lot to offer as well, including cPanel and SSH access, unlimited databases and emails, HTTP/2-enabled servers, Cloudflare integration, free Let's Encrypt SSLs, daily backups, and 24×7 support through live chat, phone, and a ticket system. All of this is available for as little as $4.99 per month (tax extra) for the first year, and then $14.99 per month after that.
A private DNS configuration, Exim mail server, and Iptables firewall are all included in SiteGround's VPS-style cloud hosting packages. They also include PostgreSQL, 5 versions of PHP, MySQL 5, Nginx, Apache, and HHVM. Everything comes pre-installed, and they handle everything for you. Starting at $100 per month plus tax, these plans are a good value for the money.
For those who determine that a dedicated server is the best choice for their requirements, they will receive some impressive extras such as Nginx-based caching options for WordPress, HHVM, and Memcached to improve speed. They also offer Git integration.
Despite the fact that many of these services may be superfluous, they do provide customers with a fair idea of the degree of technical knowledge that SiteGround can provide. As a result, if you have a Linux-based website that you want to grow, this provider is unquestionably equipped to handle the job.
Quick Pros and Cons
The Pros
Highly advanced features.
Technical support is excellent.
A wide range of technology support.
The Cons
Expensive shared hosting plans.
No choice for operating system.
#3.

GreenGeeks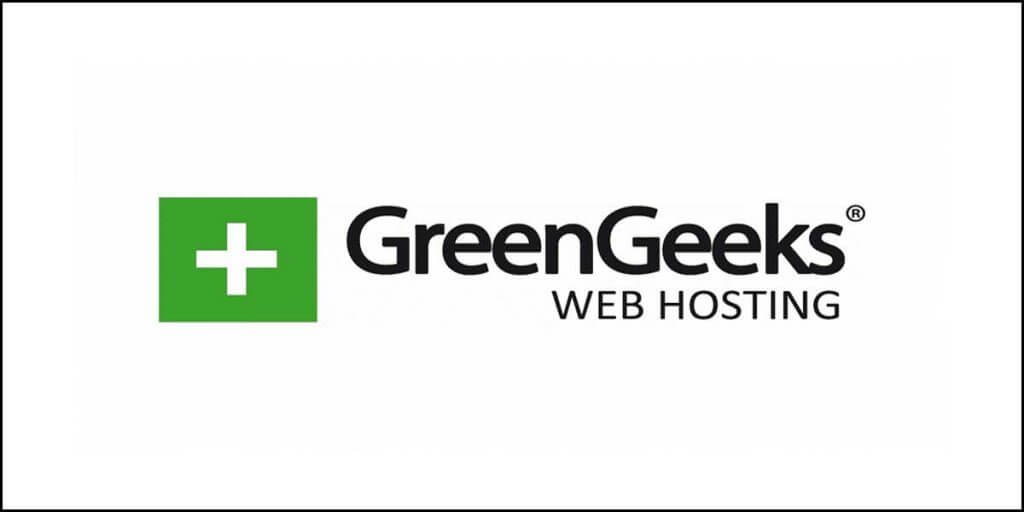 Unlike other web hosting companies, GreenGeeks will not offer too many choices, which makes it less confusing. They offer shared hosting, managed WordPress hosting, and managed VPS hosting.
Whatever you select, you will have very little advanced control, making it an ideal platform for those who are not technically sound and have no idea about server management.
Their VPS offering comes with Linux operating but you cannot get a choice of the operating system. They will offer only and only CentOS, but they will offer cPanel irrespective of the plan you select along with popular Intel Xeon Processors for faster processing.
Additionally, the provider also offers advanced firewalls and DDoS protection. They have their custom security rules in place that prevent and thwart online threats. All those who opt for a VPS solution from GreenGeeks get a dedicated clean IP.
The provider also has RAID-10 SSD storage array that helps in ensuring fast data storage and failsafe against hardware failure.
Since they offer fully managed hosting solution, users do not have to worry about stuff like software upgrades, security patches and so on. Their servers are HTTP3 / QUIC enabled that offer fastest in-browser loading. Apart from that, they offer fast loading times because of the LiteSpeed caching technology that they use.
Their database sever is MARIADB, which is way faster that MySQL. Among other features you get a free CDN, a free SSL, and a free Softaculous license for one-click installations.
In case you are looking for their shared hosting services, they are also powered by Linux and GreenGeeks happens to be one of our most-preferred shared hosting providers. Feel free to read the whole review here.
Quick Pros and Cons
The Pros
Very powerful hosting solution with advanced features.
Fully managed services, offering worry-free hosting.
Provides hosting on renewable energy infrastructure.
The Cons
No choice for operating system.
Unmanaged solutions are not available.
#4.

A2 Hosting
A2 Hosting is yet another top-rated Linux hosting providers in the market. They offer a wide range of hosting solutions starting from shared hosting and going all the way up to dedicated hosting. In the middle you will get WordPress hosting, VPS hosting and Reseller hosting solutions as well.
They have both managed and unmanaged variants available. With the unmanaged variants, the users stay in absolute control, but on the downside, the users must be tech-savvy to deal with server management that includes core software installation and updates, security management and security patches and so on.
What is interesting is their managed services in the VPS and dedicated segment will not offer the choice for selecting the operating system. If you want that choice, unmanaged hosting is the only way to go.
The provider has turbo boost servers available that give 20x more power. However, you can always settle for standard servers. The turbo servers are powered by NVMe storage, which are known to be fastest storage solutions available today. Also, they offer RAID-10 configuration for faster data storage and as a failsafe against hardware failure. Of course, the RAM amount and the number of CPU cores will depend on the pricing plan select by the user.
Their prices are highly competitive and affordable when you settle for the long run. However, the moment you select their monthly payment schedule, the prices escalate quickly.
In case you are no interested in their VPS hosting solutions, you can always check out their low-cost shared hosting plans. Their shared hosting is one of finest options you can get. If you want to learn more, you are encouraged to read this review.
Quick Pros and Cons
The Pros
Multiple choices ideal for people who love to select from various offerings.
Offers NVMe-powered servers for certain plans.
Great customer support.
Very decently priced for long term commitments.
The Cons
Too many choices can be overwhelming.
Renewal rates are pretty high.
#5.

HostWinds
Almost all hosting companies provide Linux hosting, however unless you opt for a dedicated server, you will almost always discover that your plan is completely controlled by the provider. This implies that your service provider will install, configure, and maintain the operating system as well as all of the other related features on your behalf.
First-time users will benefit from this, while more technically savvy users may be disappointed by the lack of control.
You have complete control over your hosting environment when you use Hostwinds' unmanaged VPS services. You may choose from a broad variety of operating systems, including Ubuntu, openSUSE, Fedora, CentOS, and Debian, to name a few. Also available is the customization of your operating system, including the ability to create and customize your backup system in any manner you see fit.
The fact that you will be more accountable for your website if you choose an unmanaged plan should not be overlooked. Your hosting company will not be liable for your website. For example, if you come into a software problem that is difficult to resolve, it is your responsibility to figure out how to resolve it. Experienced Linux users, on the other hand, should not find this too daunting.
Many aspects of Hostwinds' plans, even with these sophisticated capabilities, are still considerably basic and easy to understand and operate. For example, site administration is handled via cPanel, whereas WordPress as well as other applications are installed automatically with Softaculous. You will also discover a one-click Nextcloud installation option, among other things.
Furthermore, since there are no administration costs, you will get a 50 percent discount on your package. Regular managed Linux VPS options start at $8.24 a month for one CPU core, 1GB RAM, 1TB traffic, and 30GB disk space. The maximum you pay is $395.24 for 16 CPU cores, 96GB RAM, 9TB traffic, and 750GB disk space.
Unmanaged hosting services from HostWinds, on the other hand, start at $4.99 per month and may cost as much as $328.99 per month. You may also choose for rolling contracts, which allow you to test the service for a month and then cancel it if you are dissatisfied with the results.
The provider does have various shared hosting plans, but their shared hosting is not very impressive. You can check out the full review of shared hosting by HostWinds here.
Quick Pros and Cons
The Pros
Allows choosing operating system.
Very reasonably priced.
Sophisticated features but easy management.
The Cons
They need to improve on their support system.
Advantages of Linux Hosting
There are some core advantages of Linux hosting that include:
Cheaper: Since many Linux distributions are free, it is simpler to save money while utilizing a Linux server. This is due to the fact that hosting firms do not usually have to pay for user licenses when utilizing Linux, allowing them to pass on the savings to their clients. As a result, Linux hosting is becoming more popular, particularly among those who are just getting started in the hosting and website development industries.
Open Source: Open-source software and technology may be changed and enhanced by its users is a major attraction for many people. This explains why there are so many Linux distributions available. The creativity that may be accomplished when like-minded individuals join together on a project without being restricted by licensing is one of the guiding principles of open-source software development. As a result, the open-source community has emerged as a leader in the creation of new ideas on a consistent basis. This implies that the Linux hosting will only improve in the future.
Security: The fact that shared hosting servers are vulnerable to hacking is well known in the industry. As a result, developers are always looking for the best secure method to protect their customers from such threats. The majority of developers believe that Linux is more secure than Windows. To some extent, though, this is dependent on what the users do with Linux since they may unintentionally expose themselves to risk.
Lion's Share: As previously said, Linux is very popular for a variety of reasons, including its cost as well as its security. It is also very popular among software engineers. As a result, it has become the hosting industry's largest shareholder by a wide margin. Another benefit of having such a large market share is that it is supported by the vast majority of hosting providers.
Disadvantages of Linux Hosting
Here is the quick list of disadvantages:
Application Support: The first and most significant drawback of utilizing Linux servers is that programs written in certain programming languages will not operate on them. These would be the languages that are only available on the Windows operating system.
An example of such programs would be the Internet Information Server (IIS) – an application used for responding to browser requests and the Active Server Page (ASP), which is a server-side scripting language. If you are seeking to run certain Windows programs, these applications will be required, making Windows hosting the obvious choice.
No .Net Support: Linux does not support .Net. You can tweak things and make .Net work, but that might require a server upgrade. If you cannot afford such upgrades, Windows hosting will be a better choice. Also, even if you tweak the Linux system and make .Net work, the result won't be very stable.
Conclusions
Linux hosting is insanely popular. Unless you consciously as for Windows hosting, you will most likely end up with Linux. Whether you are actively seeking Linux hosting or you become an accidental user, you must select the best hosting provider.
If you are technically adept, Liquid Web is the option we will always recommend. But if you want something simpler, we will strongly recommend that you settle for either SiteGround, GreenGeeks or A2 Hosting (order of preference). If you are launching a new site, it is better to settle for shared hosting plans that are much cheaper than VPS or dedicated hosting.