GoDaddy is one of the oldest and one of the largest domain registrars and hosting providers in this world. There is a saying – "old is gold." Unfortunately, that saying doesn't hold true in the web hosting industry. There are many factors that determine whether a hosting provider is good or bad.
GoDaddy may be one of the oldest, but the problems with GoDaddy can be truly frustrating. I won't deny the fact that the hosting itself is quite solid, and if your website is hosted with GoDaddy, you can expect reliable and satisfactory uptimes.
But there is more that you should be concerned about. For starters, GoDaddy's pricing is not as transparent as it should be. This lack of transparency is quite terrible.
For more seasoned users, the problems like severe limitations on storage and database size along with heavily restricted RAM usage policy and choking limitations on disk I/O can be too frustrating, especially during the growing years of your website.
Finally, high introductory prices, super-high renewal prices, and extreme upsells are frustrating like anything. Top that with horrible customer support and you will say, 'count me out.'
So, if you are a victim and you want a reliable alternative to GoDaddy, I have a few up my sleeves. I will be listing them here in my order of preference, which may be dramatically different from the order you see in other such lists. But I am sure, you will find many common providers. So, let us begin with best Godaddy Alternatives.
Best GoDaddy Alternatives for Domain Registration
#1.

Domain.com
In terms of popularity and longevity, Domain.com is by far one of the most well-known and most established domain registrars you will come across.
This organization will permit the registration of all top-level domains, often known as TLDs. You may also register country code top-level domains (ccTLDs), which are extensions of the domain name. The domain search function is straightforward and enables you to explore the available domain names quickly and efficiently.
It will even display a large number of premium domains. Those domain names that are composed of terms that people regularly are known as premium domain names .
If you have the means, you can always purchase a premium domain name, but just to let you know, they are prohibitively costly.
Anyway, to get back to the topic, Domain.com will provide you with all of the facilities you will require for administering your domain names. Everything is feasible, whether you want to accomplish a domain transfer swiftly, or want to delegate your domain to a different nameserver – things are pretty easy!
Once you have registered a domain name with themDomain.com, you are entitled to free Whois privacy protection for that domain name. There will be options for mass registration, free whois lookups, email forwarding, and other features, among other things. In addition, they provide web hosting services. Please consider checking them out in the event that you want to retain your hosting and domain in the same location.
The customer service they provide is astoundingly great, and you can get in touch with them through live chat or email – you choice!
#2.

NameCheap
They are yet another very well-known domain name registrar you will find on this planet. I personally use them to register around half of all of my domain names. I even host a few of my websites on their hosting platform, which has evolved to be one of the most powerful and dependable in the hosting industry over the years.
I even host a few of my websites on their hosting platform, which has evolved to be one of the most powerful and dependable in the hosting industry over the years.
Now, getting back to the point, Namecheap offers domain registration for all top-level domains (TLDs) as well as a large number of additional domain extensions. Keep in mind, however, that Namecheap will not allow registering all extension types. So, if you are looking for some really unique or weird extension, it might not be possible .
They offer a user-friendly interface for domain administration that includes all of the essential tools such as bulk domain registration, domain transfer, privacy lock, among others.
In the event that you are searching for a domain name registrar that also provides reliable hosting, Namecheap is unquestionably one of the choices you should consider.
With Namecheap, you can protect your personal information for free. You will never be required to pay for this service. Other services include the option of transferring your current domain name over to them and even purchasing a premium DNS for extra fee.
#3.

OnlyDomains
Recently, I became aware of the existence of this name. In fact, since it is so new, you will not hear much about this service provider in the near future. This new company will provide you with the ability to register an enormous number of TLD names. You may even pre-register for TLDs that have not yet been released but are lined up for public release.
I prefer Only Domains because of its ultra-simple platform and super-easy domain administration interface, which I find appealing. Everything you need to register as well as manage your domains is provided by them in one compact place. Transferring a domain name is simple. Purchasing domains in bulk is also an option.
Did I mention that you get free privacy protection without additional payment? Yes, that's absolutely free!
WordPress hosting is also available via Only Domains. Due to the fact that I have never used their services, I cannot attest their quality. If you wish to test them out, feel free to do so!
There are many more domain registrars that you can use as an alternative to GoDaddy. You can read my whole list of preferred registrars here.
Now, if you are looking for a viable hosting alternative to GoDaddy, there are quite a few that you can trust. Some of them are somewhat expensive but quite transparent, while others are cheap and yet reliable.
The type of service you get will depend on the pricing and the technology provided. So, if you want outstanding customer service with top-tier technology even in the shared hosting space, aim for the ones that are slightly expensive. If you want something cheaper and you are okay with some downtime and moderately good customer service, there are several options to choose from.
So, without further ado, let us begin with the list.
Best GoDaddy Alternative for Shared Web Hosting
Let me be clear. GoDaddy is popular as a shared hosting provider. So, all the alternatives you find here will be in the shared hosting industry. I will not touch over things like managed WordPress hosting, cloud hosting, VPS, and dedicated hosting.
Let's begin.
#1.

SiteGround
If you are not searching for managed WordPress hosting solutions, but rather for more affordable shared hosting solutions with a reliable platform, SiteGround is, undeniably, one of the best options available and the best Godaddy alternative.
Among the services offered by the company are managed WordPress, easy shared hosting, scalable cloud hosting, and high-performance WooCommerce hosting. SiteGround, as a cloud hosting provider, just like Kinsta, makes use of the Google Cloud Platform. Apart from unlimited databases and unmetered bandwidth, all plans provide CDN, free email accounts, and free SSL certificates. They also back all their hosting products with a industry-standard 30-day money-back guarantee.
SiteGround's StartUp plan provides 10 GB of storage space, 10,000 monthly visits, unmetered bandwidth, and a free SSL certificate in return for a monthly fee of $6.99. As part of the plan, you'll get a free CDN, a free email address, and a free daily backup. Additionally, you will be using 100 percent sustainable energy – something to be proud of.
This service provider offers a variety of plans, the most popular of which is the GrowBig plan, which costs $9.99 a month (albeit, a discounted price) and provides unlimited websites, 20 GB of storage space, and 25,000 visitors a month.
In addition, you will get their famous SG Optimizer plugin, which is rapidly becoming an all-in-one cache and optimization plugin for WordPress. I won't be surprised to see it becoming a viable alternative to popular caching and optimization plugins. The only problem is that SG Optimizer is available only for SiteGround users.
Pros and Cons of SiteGround
Just like every other hosting provider, this company also has its share of pros and cons. Let's go through them quickly.
The Pros
It is one of the very few hosting providers endorsed by WordPress.org.
The most popular SEO plugin in the world – Yoast – recommend it.
It offers powerful and state-of-the-art servers.
It uses renewable energy.
It offers 99.99% guaranteed uptime.
It can handle traffic spikes with autoscaling of resources.
The Cons
It is one of few very costly shared hosting providers.
Renewal rates are very high (normal with any shared hosting provider).
You cannot get a free domain when registering a hosting account with SiteGround.
#2.

GreenGeeks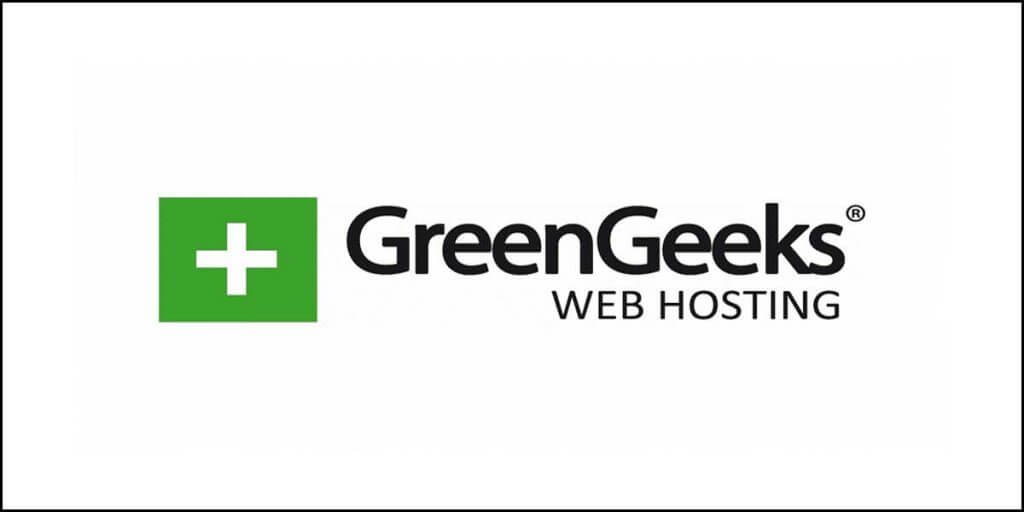 GreenGeeks has made a name for themselves as the most environmentally responsible web hosting company currently accessible on the market. The fact that they run their services completely on wind energy differentiates them from other companies.
Nonetheless, it is not the only thing for which they are well-known. Their hosting plans start from as little as $2.95 a month. If you go for their Pro or Premium plans, you can host as many websites as you want. Those higher plans come with unlimited bandwidth and limitless storage. WordPress hosting is accessible for as low as $2.95 per month, with the Pro and Premium plans costing just a few dollars more per month and include unlimited websites, storage, and bandwidth. Any plan you select will throw in a complimentary domain for the first year and of course, you get a free SSL as well.
GreenGeeks is powered by LiteSpeed webserver, making them one of the fastest hosting providers in the world. Combine that with LS Cache and you will get blazing fast websites. Good news, LS Cache is free and comes from those who created the LiteSpeed webserver.
Support is available via live chat phone, ticket system and even phone calls. Live Chat is available 24/7 and the folks behind the desks are pretty courteous. The only thing you will dislike is that they will ask for your account ID and your support PIN (that keeps changing) every time you ask for support, aside that, it's one of the best Godaddy alternative.
Pros and Cons of GreenGeeks
Even GreenGeeks has its fair share of pros and cons. If you are interested in knowing them, keep reading.
The Pros
Offers free SSL, free migration (for a single site only and additional migrations cost extra), and free domain.
Easy Cloudflare integration.
One of the very few web hosts that offer LiteSpeed server and support for LS Cache.
100% green energy powered hosting.
99.90% uptime guarantee.
30-day money-back guarantee.
The Cons
Lowest prices are preserved for longest commitments.
Renewal prices are high.
#3.

A2 Hosting
A2 Hosting will offer you with unlimited data transmission and infinite storage for a small price. Of course, there are fine prints that you should be aware of, so make sure you go through them thoroughly before making a purchase. They promise 99.9 percent uptime. Additionally, A2 Hosting provide a one-of-a-kind blazing-fast "turbo server" option that they say is 20 times faster compared to other SSD-powered servers they have.
Its hosting packages include solid-state drivers, and the company even provides a range of SSL certificates, including Single Site and Let's Encrypt certificates as well as Premium SSL certificates. You will be needing premium SSL only if you are running a site that accepts payments from your customers. If that is not the case, Single Site and Let's Encrypt SSL will suffice.
A2 hosting offers a WordPress package that has been designed for performance. It is A2-optimized. If you want, you can opt for their shared WordPress hosting, as well that comes with cPanel.
In addition to WordPress backups and site staging, they also provide a free Jetpack personal license and the Plesk Control Panel, among other things in case you are opting for their managed services.
Contact with a customer care agent is possible by phone, live chat, and email. Live chat is available 24×7 just in case you need help with some minor issues.
Pros and Cons of A2 Hosting
Let us now quickly go through the advantages and disadvantages of using A2 Hosting.
The Pros
The offer high-performance turbo servers.
There servers are all developer-friendly, making it easy for developers to work with and deploy apps designed using Ruby, Python and so on.
Depending on the type of plan you choose, you will get NVMe storage or SSD storage.
The offer LiteSpeed webserver out of the box along with Anycast DNS.
They have high server security and offer free SSL.
The Cons
The data center choices are very limited.
Renewal prices are very high.
#4.

FastComet
FastComet, which was founded in 2013, is a relatively young company, but it provides very cheap rates as well as a 45-day money-back guarantee. Although the service is inexpensive in comparison to other options, FastComet offers free daily backups that are safely stored off-site for a period of one month, and they will help you in restoring previous versions of your data, if required.
Transferring domain names is totally free, and you will have unlimited bandwidth available to you. If you're worrying about disk space, the entry-level plan only provides 15GB, with higher levels offering 25 and 35 GB respectively. Don't be concerned! That is more than adequate to accommodate website hosting needs. That top-tier subscription also includes what they call the "rocket booster." It helps the sites to load faster. Those subscriptions also include three times the RAM and CPU cores of the regular plan. Also, the servers used for the free plans house three times fewer websites.
FastComet comes with cPanel as the control panel, and you can install WordPress (and a host of other web applications) with a single click using Softaculous. Customer support is accessible 24 hours a day, seven days a week through live chat. However, email and phone will be limited.
Even with their shared hosting options, they provide amazing website speeds, which is a nice surprise to say the least. In the event that you are really worried about speed, FastComet may be the answer you are searching for, and that too, at a very decent price.
Pros and Cons of FastComet
Never think that FastComet will have advantages only. Of course, there are a few disadvantages as well. Let us quickly scan through them.
The Pros
Superfast servers with great security using BitNinja.
Offers free migration and free SSL. They also offer free domain transfers.
They offer daily backups for free.
They are quite cheap.
The Cons
While they do have live chat, that is limited only for sales. They do not have live chat for tech support.
They often charge users for support tickets that require extensive work from their end.
#5.

Bluehost
How can this name be not on any list? Afterall, WordPress.org endorses Bluehost as one of their trusted hosting providers!
Users, on the other hand, are responding in a mixed manner. Some customers are pleased with and strongly suggest Bluehost, while others are dissatisfied and despise the host.
Only once you have purchased Bluehost hosting will you be able to decide how your love story will go. Our testing, on the other hand, have shown that Bluehost provides hosting environments in which websites load quickly, and the hosting provider also has a very user-friendly administration interface.
Although it is true that Bluehost was formerly regarded a dinosaur (an obsolete and outdated hosting provider), it is also true that the company is now regarded to be up to date with current web hosting needs.
They have successfully shifted the tide in their favor and have advanced to become one of the finest hosting companies you will ever come across on the internet. In addition to offering cheap starting rates, they also provide free CDN, a free domain for a year and a free SSL for each website you host with them, something you won't find with Godaddy without a hidden cost.
Pros and Cons of Bluehost
There are a few cons of Bluehost in addition to its advantages. Let us check them out quickly.
The Pros
Hosting plans are pretty affordable, and they are feature rich.
Introductory prices are very low.
You get unmetered bandwidth with your plans.
You will get a free SSL for each of your sites hosted with them and they will also give you free CDN and a free domain with the hosting plan you buy.
The Cons
They don't have any monthly payment plan. The minimum commitment is 1 year.
They have a lot of annoying upsells.
They have very high renewal prices.
#6.

Namecheap
How can I not put Namecheap on the list when I have a hosting plan with them, and they are doing excellent with my site. Only recently they upgraded all their servers to LiteSpeed server even though that move was never announced. They kind of left me wondering what happened because I suddenly saw WP Rocket disabled in my WP dashboard and LS Cache enabled. I ended up thinking that someone hacked into my account.
I was wrong! I communicated with them, and they quickly reported that it was a planned migration to LiteSpeed server. I was really happy to know that because LiteSpeed is the fastest know webserver today. So yes, I choose Namecheap over Godaddy.
Namecheap started as a domain registrar but now they have expanded to become web hosting company, too! Among their offerings are SSD storage, free SSL, free site migration and all the usual stuff that every other web hosting company on this list offers.
They have specialized WordPress hosting, too, but the only problem is that no matter which WordPress hosting plan you purchase, you cannot host any more than a single site. If you want to host multiple sites, you should go for their shared hosting only, which is very decent and has only improved with the introduction of LiteSpeed server.
What is great about Namecheap is that they are the only hosting provider on this list that offer 100% uptime guarantee and their hosting packages are extremely cheap. But again, such cheap pricing comes only with long term hosting commitment (at least one year).
Pros and Cons of Namecheap
Just like every other provider on this list, Namecheap has its share of advantages and disadvantages. Let me walk you through them.
The Pros
They now offer LiteSpeed server even for their cheap shared hosting packages.
They offer unlimited website hosting and unlimited bandwidth for Stellar Plus and Stellar Business plans. For their basic plan called Stellar, you get to host only 3 websites.
They offer their own CDN called Supersonic CDN with DDoS protection and 50 GB bandwidth per month without additional costs. You can pay for their CDN to get more advanced features.
They give free domain name (for a year) and free privacy protection (forever) for long term plans.
Their server response times have improved because of the introduction of LiteSpeed webserver.
They also offer free email accounts and free migration.
The Cons
Renewal prices are almost double (quite common in the shared hosting industry).
The free SSL they give is called Positive SSL, and it is free only for the first year.
#7.

DreamHost
DreamHost is quite underrated, and you won't see many people recommending it. However, do not think that it is not worthy of your time and money. In fact, it is an underdog that doesn't believe in fancy flashes and doesn't even offer too many plans to select from.
DreamHost has three distinct kinds of WordPress hosting packages, each of which comes with a 97-day money-back guarantee. WordPress Basic, DreamPress, and VPS WordPress are the three options.
What you need to know is that WordPress Basic should be sufficient if you are just starting off in your blogging career. It is, in essence, shared hosting with WordPress pre-installed on the server. You are not permitted to host any other kind of website on your server.
DreamHost has acquired reputation as a reliable and fast hosting service, but this is only true if you are searching for DreamPress or VPS WordPress, both of which are quite costly. When it comes to their WordPress Basic hosting, don't anticipate lightning-fast performance out of the box. You must work your way around in order to get the desired speed.
Remember that site performance is also highly reliant on a variety of other factors, like as the use of a CDN, caching, plugins and themes you are using and so on. In other words, if you are planning on building a basic website, the basic hosting should be sufficient.
Yes, they provide freebies such as a free domain name, and a free SSL certificate, just like every other hosting provider. You also get fast SSD that will result to low server response time, but again, using CDN and caching is a must.
As far as their customer service department is concerned, the staff seems to be very competent, and they provide live chat assistance. They also offer an extremely comprehensive knowledgebase where you may get answers to the majority of your fundamental questions.
Pros and Cons of DreamHost
Here is a quick list of advantages and disadvantages of DreamHost:
The Pros
They offer a monthly billing cycle – something quite rare to find.
They offer unlimited bandwidth. So, you should not worry about how many visitors are hitting your site in a day.
Their basic shared hosting plan starts at $2.59 a month, making them one of the cheapest in the industry.
They have a 97-day moneyback guarantee, which is one of the longest in the industry.
The Cons
Their renewal prices are high.
Basic shared hosting has slow website loading speed. So, make sure that you are taking counter measures like caching and CDN.
Their live chat is quite limited. They are not available 24×7.
Conclusion
GoDaddy is not the only option out there. If you are not happy with GoDaddy (just like thousands of people out there), it is high time you move out and reach out to a reliable host. Some of them are new, but it doesn't matter. They do an excellent job in offering the finest hosting servers you can find.
I strongly recommend selecting from the first four hosting solutions on this list. I know they are brilliant. The other three are also great, but if you are looking for state-of-the-art hosting no one on the list beats SiteGround and GreenGeeks. They are best in business, and they have very transparent pricing policy with least amount of upsells, unlike Godaddy.
Working with a good hosting company will ensure that you have peace of mind so that you can focus on the work the matters the most – your blog or your website. So are you thinking of leaving Godaddy? Try SiteGround for Free