The COVID-19 pandemic has shown us how vulnerable we are on all fronts. Especially when it comes to finances, the pandemic has managed to make us understand that we need a multi-channel income generation method, or at least a business that can generate revenue even during such times.
If you have faced the same heat, you should consider getting into a business. Of course, getting into a business requires a lot of groundwork to be done, but again, there are certain small businesses that you can get into quickly without much investment.
In fact, there is a growing demand for such businesses. If you are wondering what those businesses are, here is a quick list of 25 amazing small business ideas coming out of COVID-19 pandemic.
Let us begin!
1. Start a Cyber Security Consultancy Business
In September 2020, a large hospital chain in the United States was hacked, affecting 400 sites countrywide. This was very certainly the biggest cyberattack in the history of the US. As expected, many businesses, including large companies, would spend billions of dollars in server security.
However, hackers are now more focused on soft targets, especially the small business and medium businesses.
Additionally, in the wake of the coronavirus, remote working or work-from-home has become a cornerstone of business culture. Numerous businesses have already declared that their workers will be able to work remotely for the remainder of their lives. While this is a commendable effort, many have encountered difficulties throughout the shift from in-office operations to at-home operations, particularly on the technological front. They have prioritized cybersecurity. They need a strong and long-term solution.
If you have powerful and respectable networking and information technology skills, you may begin providing IT consulting services to businesses, suggesting applications and solutions for data security. Meanwhile, there is a high demand for cybersecurity training and maintenance staff. Take advantage of the situation.
2. Start a Delivery Service Business
During this pandemic, people are scared of leaving their houses. Millions are following the local government's advice to remain indoors. Especially the elderly folks and immunocompromised persons are on high alert. Each has one objective in mind – to ensure their own safety. As a result, on-demand delivery services have grown in popularity.
If you are to believe BusinessWire, the industry of online food delivery is going to make the most out of the pandemic with a market size in excess of $104 billion by 2023.
Investing in a rapidly expanding delivery company may keep you profitable for as long as you want. To make the most of the COVID-19 situation, you may opt to establish your own independent delivery service or courier service. With many delivery services in place throughout the lockdown period, some of them would continue to operate long after the epidemic is gone. Numerous companies will emerge that fill previously unfilled areas.
3. Start a Cleaning Service Business
As the number of COVID-19 cases worldwide continues to rise, so does the need for cleaning services. Numerous cleaning businesses have seen a rise in the number of cleaning and disinfection service requests, particularly in metropolitan areas.
Due to the COVID pandemic, commercial skyscrapers, homes, apartment complexes, and corporate offices are being urged to keep all commonly used places clean and disinfected to prevent the virus from spreading.
If you like cleaning and are looking to start a company with low startup costs, this is the business for you. To get your company recognized, all you need is good preparation, commitment, and a little geographical marketing.
4. Start a Remote Fitness Business
The fitness industry was one of several that took a significant hit as a result of the global shutdown triggered by the pandemic. By providing remote exercise and fitness services, the fitness sector is adapting to a new normal. You may capitalize on this trend by offering on-demand virtual fitness courses.
The epidemic has pushed individuals to adopt a healthy lifestyle and strengthen their immune systems. Considering that fitness is one of the routes to boosted immunity, you will have an opportune chance. However, select the appropriate specialty for your area, locale, and skills.
5. Start an Online Reseller Business
If you have a keen eye for design, a love for clothes, and an exceptional sales approach, establishing an internet reseller company may be the right move for you. Begin as a side hustle and eventually grow your business into a reselling company.
While success in any business takes time and commitment, it is very simple to get started and succeed. Mercari and Poshmark are the greatest choices for people seeking to sell their old clothes, but you may create your own resale website if you are competent enough to market it properly.
6. Freelance Copywriting Business
If you have a love for writing, you may turn that passion into a profitable company. All you need is a basic understanding of marketing. There are many avenues to explore such as blogs, content for social media, online material, press releases, resume writing, essay writing, and so on. There are many businesses that will compensate you for your skills.
Since WFH or "Work From Home" was introduced amid the COVID scare, freelance copywriters and writers have experienced an increased demand. If you have any understanding of SEO, you may charge more for creating SEO-friendly content. The typical rate for a copywriting work is $40 to $50 per hour, however this rate may be increased depending on your expertise and provided requirements.
Freelance copywriting is an excellent company to start since you can work from anywhere with an internet connection. Most significantly, you can work from just about anywhere such as your home, a park, a café, your basement, while traveling, and so on. If you wish, you can pick this up as a full time work and gradually scale up by hiring writers to whom you can outsource. Albeit you will need some reputation to get clients for a steady supply of work.
7. Start a Home Care Service Business
If you like helping others or are a certified caregiver, offering home care services may be the most lucrative business opportunity for you. According to the National Institute on Aging's statistics, the 85+ population will grow 351 percent between 2010 and 2050, while those above the age of 100 would more than double in size. Nearly all these groups will need care, and that too at their homes.
Although experience or a healthcare background is not required, such abilities may be in high demand. Many elders need assistance with everything like running errands, keeping good health, or even doing little repairs around the home.
8. Explore the E-commerce Industry
Globally, the pandemic has dealt severe damage to traditional retail establishments. This prompted several businesses to investigate a viable alternative – the eCommerce platform. By the end of 2021, eCommerce will have advanced to new heights, allowing many business hopefuls to establish businesses both offline and online.
This is apparent by the fact that eCommerce orders in the United States and Canada increased by 129 percent year over year last year, while total online retail orders increased by 146 percent.
It's fortunate that the technology for retail marketing is now accessible, assisting e-commerce companies in their growth. Due to the proliferation of online shops and companies at the moment, it is critical for company owners to grow their online operations with the aid of various marketing technologies available today.
Additionally, it is critical to capitalize on high-quality and cheap product sources in order to maximize profit. For example, in China, both the retail and wholesale prices are much cheaper compared to other nations. That is why a large number of merchants worldwide get their goods from this nation. However, there is a rapid switch in the scenario with major players like India, Vietnam, etc., coming into the spotlight, your chances of source better quality with similar price range will increase. E-commerce merchants may employ a product sourcing agent to assist them in locating and managing suppliers in countries like China, India, etc. How might a sourcing agent assist you in growing your online business? This is how:
Sourcing & Cost Estimation Help: Your selected agent for product sourcing can help you in locating the lowest rates on the goods you want to purchase.
Assistance with Product Quality Assurance: By sending you all samples in one package, your agent may assist you in evaluating the product's quality. Depending on your specifications, some of the requested samples may contain packaging and branding.
Help with Import & Export Compliance: The agent will also advise you and communicate with you about all issues related to import and export rules, including certificates, customs compliance, and so on.
9. Start a Party Committee
Party Committee is basically a cleaning service after a party. People are too tired to clean their houses after a night of partying and drinking. That is when the Party committee steps in to assist individuals in cleaning their homes and serving breakfast.
You may start this company if you're looking for a low-cost venture. It's a year-round business that can generate handsome profits. Most significantly, this company does not need much marketing since you can simply advertise your services by handing out your visiting card to people, corporate offices, and organisations, among others. As far as the skills are concerned, you must be good with cleaning and cooking.
10. Start a Translation Service Business
Even if the translation services sector did not do well in 2020, it is expected to rebound in 2021. The decrease in translation services is a result of the COVID crisis, but the impact is only temporary and not a long-term one. The development of the translation service industry is apparent, since the internet has successfully enabled entrepreneurs and translators to offer their services worldwide.
To begin, you'll need a reliable PC or laptop and a high-speed internet connection, preferably an optical fiber broadband. On the other hand, you'll require linguistic competence. Offering translation services may be a lucrative venture if you are a bilingual speaker or a polyglot.
11. Online Teaching
Did you know that although online education began almost three decades ago, it became mainstream in 2020? It was certainly a fatal blow to several schools of medium and small size; yet it provided them with possibilities to offer online instruction. As previously said, online education is not new; nevertheless, as a result of the COVID crisis, the demand for online education has skyrocketed globally, and demand for online education will reach a new high this year, that is, 2021.
If you have a love for teaching, it may be the most lucrative business option available. You may begin as a part-time endeavor, as a hobby, and then become actively engaged full-time as you keep developing. The necessary abilities include a thorough understanding of the subject area, which may include history, mathematics, geography, biology, and so on. If you're beginning this company in North America, you may earn an average of $22/hr., or between $35 and $50/hr. if you have specific talents.
12. Start a Video Editing Business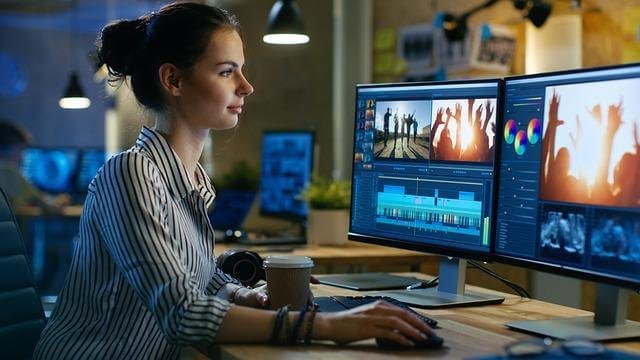 Video editing has become a highly sought-after talent in 2021. Video marketing and platforms like YouTube, both continue to expand at a breakneck pace. As a result, the potential for development is almost infinite. You're in luck if you're skilled with final cut pro and Adobe premiere or other premium video editing software. Once you've mastered video editing, you may charge $15-18 per hour, and as your business grows, you can increase your rate to $35 to $50 per hour.
This profession requires extreme speed and proficiency in both creativity and video editing. There are a large number of individuals searching for professional video editing services, which provides enough opportunity for development. To get employment, you may establish accounts on Fiverr, Upwork, Freelancer, and other hiring websites.
13. Pet Sitting
If you are to believe Fox News, pet fostering and adoption in the United States of America increased by 700 percent in the previous year of 2020. Without a doubt, its explosive growth was a result of stay-at-home directives that prompted individuals to seek companionship in the form of pets.
Offering online pet care services may be a lucrative business option. Consumers are increasingly turning to internet merchants to care for their animal companions. You may begin by offering pet goods such as handmade snacks, healthy meals, and toys. It is a booming market.
Additionally, you may also offer pet sitting services directly at their homes or your place when they are out. Do not think of this as a small business idea, because it may start small, but experience explosive growth in the ensuing months and years.
14. Start a Cloud Kitchen/Healthy Meal Delivery Business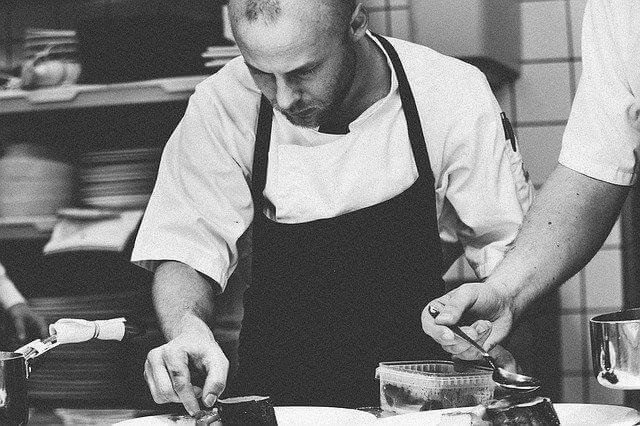 Parents with a couple of children are overburdened by job, household management, and other responsibilities. Attending the office, allocating time for children and engaging with them during their playtime are difficult chores. Additionally, they like cooking nutritious and delectable meals for their family to maintain good health. However, their hectic lives prevent them from focusing on all of things at the same time.
This may be an ideal time to enter the meal preparation and delivery company. You can make a nutritious dinner that is also ready to eat. If you are enthusiastic about cooking and adhere to accepted healthy eating habits, this concept may be a good match for you. With the right settings, you can start by earning between $100 and $200 each day, with the potential to gain much more as your company expands and grabs more clients.
15. Get into e-Book Writing
If you are a wordsmith but blog articles are not your thing, you can write eBooks. You don't have to do that for free! While creating and publishing eBooks, you may make a living. All you need are strong narrative abilities, great writing skills, and an eBook publishing platform.
There are many platforms available, including Amazon, NaNoWriMo, etc., that enable you to publish your work and make money as people buy and read your eBooks. Success in this profession is dependent on your abilities, passion, and of course, your storytelling skills. Working with book publishing websites will result in significant financial savings. For instance, you can find free eBook designs online, and your chosen website can handle the design work for you, leaving you free to write your books, publish them, and promote your work.
16. Start an Affiliate Marketing Business
If you have a sizable following on social media platforms such as Twitter, Instagram, and Facebook, you may earn money advertising other people's businesses. You may make money by writing favorable reviews and promoting goods and services on Instagram, YouTube Channel, Twitter, or even your blog (if you have one), among other places.
The revenue will be determined by the level of your profile. However, in order to launch this company, you must prioritize personal branding. You must establish your fame across social platforms by growing your fan base and interacting with your fans on a regular basis. If you are creating a blog, you must ensure that you create an engaging and informative article that readers will find worthwhile.
Successful affiliates are known for earning millions every year. You can be one of them, too!
17. Start a Social Media Marketing Business
Are you enthusiastic about social media and possess an uncanny ability to get likes, recommendations, comments, favorites, and everything else associated with social media? Then you're well on your way to establishing a stable and lucrative business.
Thousands of companies in the United States and around the globe struggle with their social media footprint. Businesses are seeking to employ someone who can manage their social media channels effectively in order to promote products and services. You may advise businesses by contacting them about managing their social business profiles across different social media channels like Facebook, Instagram, and so on, promoting their goods and services using a wide range of content like images, videos, polls, quizzes, etc., and responding to consumers' inquiries, among other things.
You will need a computer or a laptop and an internet connection. You can work from anywhere you want. Just avoid public networks. You don't want your clients' business profiles to be hacked.
18. Become an Online Personal or Virtual Assistant
Whether you spend any time on social media, you will notice that nearly every week, someone will inquire about virtual assistants who can assist them with various tasks. There are businesses that need assistance with daily chores such as calendar management, trip arrangements, and email management.
If your computer and internet competence are at a high level, and you have amazing communication skills, this might be the right business for you. This kind of business thrives better on word-of-mouth marketing. So, if you are great with your job, getting new clients will be easy. If you possess advanced talents, such as bilingualism, a strong knowledge of software, or even deal with video editing, you may earn a greater salary. As you get more and more clients, you can scale up your business and hire individuals to deal with the increased number of clients.
19. Start a Medical Courier Business
If you have a dependable car and you are extremely good with time management, you could consider starting your own medical courier business. Responsibilities will include delivering medical goods such as prescription medications, test specimens, and equipment. The healthcare sector is growing in leaps and bounds, which bodes well for employment security in medical courier services. You may either start your courier company alone or employ other drivers to assist you.
20. Start a Food Truck Business
Given the scarcity of indoor dining options in many areas at the moment, prospective restaurateurs may find success in the food truck industry. Food trucks come in a variety of forms and sizes and serve a variety of foods and cuisines. Take your favorite cuisine on the road and sell it straight to eager consumers. While you will be working, you will be doing so in an area that you are passionate about, with the opportunity to interact with others who share your interests.
While food trucks may seem like an outlandish concept, the business is thriving. The overhead and maintenance expenses associated with operating a truck are considerably lower than those associated with restaurant ownership, plus you get the additional advantage of mobility.
21. Start a Lawn Care Business
If you were born and grew up in a house that had a lawn, it's likely that your parents required you to maintain it. While lawn maintenance is inconvenient for many of us, it provides a feeling of calm and tranquility for others. Working outside with your hands to make the natural environment beautiful may be a gratifying experience, and since most of the lawn owners dislike the job, it can also be financially lucrative.
Lawn care services need nothing more than a trailer, a few pieces of basic equipment, and most likely some employees, depending on the number of customers and the size of the tasks. By providing quality services and creating a brand reputation that performs a thorough job, you may rapidly expand a modest lawn care business into a complete landscaping firm. If working outside and creating beautiful landscapes is something you love, this may be the right company for you.
22. Start a Graphics Designing Company
Sole proprietors, large corporations, and small enterprises – all require visually appealing advertising materials, but not everyone has an eye for aesthetics. If you have an artistic inclination and the ability to arrange information aesthetically, you may start a graphic design company to create flyers, internet advertising, posters, and other visually appealing products.
Additionally, graphic design requires minimal actual equipment beyond a laptop or a desktop and a desk. Of course, you will also need an internet connection, and graphic designing software.
23. Start an App Development Business
If you are technologically savvy and skilled, pursuing a career in application development might be a great choice for you. For many Americans and people around the world, smartphones have become a necessity, resulting in a rise in demand for mobile applications. Similarly, since virtual reality software has grown in popularity over the last several years, there is rising demand for VR application development. If you have the skills, you can start your own company.
24. Start an Online Therapy Business
If you are a counsellor, psychologist, or therapist, you should consider offering internet counselling, often known as teletherapy services. In the world's largest cities people have made a shift to teletherapy sessions instead of face-to-face sessions – all thanks to the Coronavirus pandemic.
Also, the lockdown has led to the skyrocketing popularity of online therapy, as individuals need assistance to maintain mental health. You will need a team of psychiatrists, counsellors, mental health professionals, and social workers.
Building the required team can be difficult, but if you are already in the healthcare sector, you job can become a lot easier.
25. Online Accounting or Bookkeeping Business
With a basic understanding of accounting, management and maintenance of ledger books, and some technological abilities, you may start your own bookkeeping company. Online bookkeeping enables you to share your book hundreds of kilometers away. Every successful company owner needs the services of a trustworthy and knowledgeable bookkeeper.
Two key skills required are a basic understanding of bookkeeping and proficiency with numbers. If you have both, this business can be a great option for you. At first, you may earn between $30 and $40 per hour. Notably, there is no significant initial investment required. You may advertise your services on Facebook and various other social media channels or learn how to strengthen your internet business by researching online.
Conclusion
These 25 business ideas are only a few of the many that you can come up with. You need to start by evaluating your skills and capabilities. The next logical thing you need to do is assess the investment and the growth prospect.
Of course, it is easy for people to give up quickly, but if you can persevere, your business can grow in no time. Some people may try to discourage you, but you are not duty-bound to listen to any of them. In fact, you are always free to ignore them.
It is your career that you are trying to build. So, go for it. Remember, even the most laughable and ridiculous idea may be the next big business the world needs! Don't let anything demoralize you. You can do it!