Apple TV+ debuted in November 2019, and since then, the streaming service has added original TV shows and movies for fans of any genre. With other streaming services like Netflix, Disney+, Hulu, and Prime Video dominating the streaming service industry, Apple TV+ has some work cut out for them.
Since Apple is new to the streaming service industry, its library is packed with original shows and movies you likely haven't heard of before. We've compiled a list of the best shows and movies on Apple TV+ to help you avoid this dilemma. We've got you covered if you're looking for something to play on family movie night or a thriller to escape from the real world.
Here are some of the best shows and movies on Apple TV+.
Selena Gomez: My Mind & Me (2022)
Genre: Documentary, Music
Created by: Alek Keshishian
Cast: Selena Gomez
Apple TV+ is gaining quite a collection of documentaries. Much of the buzz around this documentary surrounds Selena Gomez and Alek Keshishian. Filmmaker Alek Keshishian is best known for his renowned documentary on Madonna, Madonna: Truth or Dare.
Keshishian delivers another excellent documentary that dives into the depths of Gomez, her life as a pop star, and her mental and physical illnesses. Selena Gomez: My Mind & Me follows the celebrated singer-songwriter throughout six years of her career, beginning in 2015. Over those six years, we see Gomez navigate through dark times in her life and career as she opens up a new tunnel of light.
Mythic Quest: Raven's Banquet (2020)
Genre: Comedy
Created by: Charlie Day, Rob McElhenney, Megan Ganz
Cast: Charlotte Nicdao, Rob McElhenney, Danny Pudi
Mythic Quest: Raven's Banquet shows Ian Grimm- played by Rob McElhenney- as the mastermind behind a best-selling videogame. Meanwhile, a loyal and unhinged team surrounds Ian as he builds his empire. This series dives into some toxic game culture and loads of workplace comedy, giving it the feel of The Office.
Ubisoft, the game developer, teamed up with Apple TV+ to help produce an exceptional fake game that won't have gamers upset with any inaccuracy in the depictions. Throughout the series, Ubisoft refers to a few of its own games and properties, such as Assassin's Creed. Mythic Quest: Raven's Banquet came to be after Ubisoft approached Rob McElhenney about a show for a game studio workplace packed with comedy without coming across as an ad for the company.
Acapulco (2022)
Genre: Comedy
Created by: Austin Winsberg, Eduardo Cisneros, & Jason Shuman
Cast: Camila Perez, Eugenio Derbez, Enrique Arrizon
Acapulco is a 1980s bilingual comedy that follows Maximo Gallardo as a young boy hustling to help his mother and sister. Throughout the series, we see him grow into a wealthy businessman.
Maximo admired how Don Pablo Bonilla, one of the street kids from his area, landed a job at the largest and most exclusive resort around- Las Colinas. As Maximo enters young adulthood, he lands his dream job at this high-end resort in Mexico. He quickly realizes that working there will be more complicated than he thought as he continues to compromise himself and his morals.
This series doesn't force comedy, and not only will characters keep drawing you in, but the resort will with its 80's paradise lure.
Causeway (2022)
Genre: Drama
Created by: Lila Neugebauer
Cast: Jennifer Lawrence, Linda Emond, Brian Tyree Henry
When Lynsey, a U.S. soldier, suffers from a traumatic brain injury while serving in Afghanistan, she's forced to return home to New Orleans. Lynsey is waging wars with her inner demons while surrounded by loved ones that want the best for her. Like most veterans, she struggles to re-acclimate to daily life and regular interactions.
Lynsey attempts to heal the physical and mental wounds that keep her from normal life. Later on, she meets a new friend, James. Like Lynsey, James is recovering from change and loss, although that is not initially clear. Will they be able to move past what they lost together?
Cha Cha Real Smooth (2022)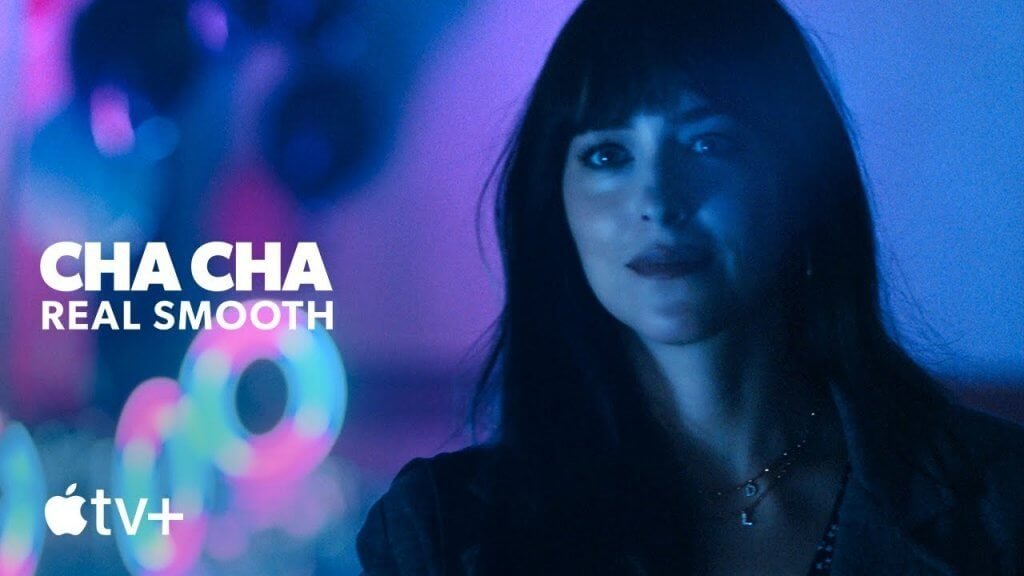 Genre: Comedy, Drama, Romance
Created by: Cooper Raiff
Cast: Dakota Johnson, Vanessa Burghardt, Cooper Raiff
Andrew, a 22-year-old college graduate, returns to his home in New Jersey without any clear plans for his future. He quickly finds a job as a bar mitzvah party host, or a party starter, where he motivates his younger brother's classmates to dance. As the party host, he befriends Domino and her autistic teenage daughter Lola.
Andrew finds the future he wants even if he can't have it now, but he begins breaking down Lola and Domino's walls. Cha Cha Real Smooth shows how relationships can forever change lives and how love can bloom even in the most unconventional ways.
The Essex Serpent (2022)
Genre: Historical Drama
Created by: Anna Symon; based on the novel by Sarah Perry
Cast: Tom Hiddleston, Claire Danes, Frank Dillane
The Essex Serpent follows a London widow, Cora Seaborne, who relocates to investigate rumors in a village in the Essex countryside; the town has multiple reports of a mythical serpent. Although Cora has come to investigate this supposed creature, locals blame her when tragedy strikes; they believe she attracts the creature. On her travels, she meets the local pastor, and the two form a bond over science and their opposing beliefs about the serpent's existence.
Billie Eilish: The World's a Little Blurry (2021)
Genre: Documentary, Music
Created by: R.J. Cutler
Cast: Billie Eilish, Finneas O'Connell, Maggie Baird
Billie Eilish: The World's a Little Blurry looks into Eilish as a teenager and her path to unimaginable fame. This documentary dives into her personal life with family, journeys on the road and stage, and the writing of her debut album with Finneas. It's an intimate film of her diving into the music industry, showing how their combined talents launched them into the limelight of stardom.
Black Bird (2022)
Genre: Crime
Created by: Dennis Lehane; based on James Keene and Hillel Levin's novel In With the Devil
Cast: Taron Egerton, Paul Walter Hauser, Ray Liotta
Jimmy Keene, policeman's son and high school football star, faces a 10-year sentence for dealing drugs. He gets the offer of a lifetime: serve his entire sentence without the possibility of parole, or opt for the maximum-security prison where he must befriend Larry Hall, a notoriously suspected serial killer, and coax a confession out of him. Larry Hall was convicted on one account of kidnapping, and many suspected there were more cases.
That is the deal of a lifetime, so Keene takes his way out. Before Hall's appeal processes, Keene must coax a confession from Hall and figure out where the bodies of his victims are. As you can see, there are plenty of issues with this. For one, he could just lie to Keene.
Black Bird is a true crime adaptation that doesn't feel recycled. Instead, it tells an enthralling story of a person behind bars who is enlisted to help solve a massive mystery that would bring many families some solace.
Loot (2022)
Genre: Comedy
Created by: Matt Hubbard & Alan Yang
Cast: Michaela Jaé Rodriguez, Maya Rudolph, Joel Kim Booster
Molly Novak has been married to a tech billionaire, John, for two decades, but once she discovers his infidelity, she demands a divorce and half of his net worth- $90 billion. Molly decides to use her time to work at a charity, find herself, and reconnect with the world around her. Loot delivers a comical workplace atmosphere that anyone would want to work in while Molly rediscovers who she is and her purpose.
The Greatest Bear Run Ever (2022)
Genre: Comedy, Drama, War
Created by: Peter Farrelly; based on the novel, The Greatest Beer Run Ever: A Memoir of Friendship, Loyalty, and War, by John "Chick" Donohue and J.T. Molloy
Cast: Zac Efron, Kyle Allen, Russell Crowe
Based on true events, in 1967, Chickie Donohue left New York to locate his army friends on the frontlines in Vietnam; Chickie wanted the soldiers to have their favorite American beer. When he arrives he's faced with the reality and horrors of one of the most controversial wars. The Greatest Beer Run Ever is an emotional story that puts loyalty, sacrifice, and faith above all else.
Raymond & Ray (2022)
Genre: Comedy, Drama
Created by: Rodrigo García
Cast: Ethan Hawke, Ewan McGregor, Sophie Okonedo
Half-brothers Raymond and Ray reunite when they discover their father's final wish is for them to dig his grave. The two do their best to fulfill and honor their father's final peculiar wish, and they begin digging. They process and discuss the men they've become because of their father, manhood, and the father they once had between each shovel of dirt.
The Afterparty (2022)
Genre: Comedy, Drama, Murder Mystery
Created by: Christopher Miller
Cast: Tiffany Haddish, Zoë Chao, Sam Richardson
A group of alumni finds themselves suspects in a murder investigation of the host of the reunion's afterparty. Franco, the host, is found on the cliffs beside his beachside mansion. The writers manage to turn this murder mystery into a comedy through each interrogation as each episode swaps formats to match the narrator of events.
Severance (2022)
Genre: Comedy, Drama, Mystery, Psychological Thriller
Created by: Dan Erickson
Cast: Zach Cherry, Adam Scott, Britt Lower
Employees working at this mysterious biotechnology company willingly undergo a "severance" medical procedure to separate their work memories from those made outside the office. It's similar to a switch flipping in their brain when they arrive and leave work. The other employees are unsettled when a new "severed" employee makes them question everything they know and what they do at work each day.
Trying (2022)
Genre: Comedy
Created by: Andy Wolton
Cast: Esther Smith, Rafe Spall
Nikki and Jason desperately want a child but can't have one together. They struggle to get pregnant, so they give in and adopt instead. For Nikki and Jason, anything kid-related hasn't been easy so far. This series is full of heartfelt scenes between the two leads as they undergo yet another challenging process while showing the raw and honest truth about the adoption process.
Greyhound (2020)
Genre: Action, Drama, War
Created by: Tom Hanks, Rob Morgan, Stephen Graham
Cast: Aaron Schneider
During World War II, U.S. Navy Captain Ernest Krause was assigned to carry out a mission to lead an Allied defense regiment across the Atlantic. Captain Krause and his convoy enter enemy territory, so German U-boats seek them out. This is Captain Krause's first mission in war; regardless, he must lead his team so they can complete their mission. This encounter becomes well-known as the biggest, longest, and most intricate naval clash in history- The Battle of the Atlantic. Greyhound is a captivating historical war motion picture featuring another promising and brilliant performance from Tom Hanks.
On the Rocks (2020)
Genre: Comedy, Drama
Created by: Sofia Coppola
Cast: Bill Murray, Rashida Jones, Marlon Wayans
Laura, a doting wife and mother, is unsure whether her marriage is in trouble. She suspects her husband, Dean, is cheating on her, and most of her suspicions originate from her disturbed father, Felix. Felix is aware of her suspicions and doubts, so he exploits those fears to his advantage by manipulating Laura into nightly escapades. These vary from speeding in a convertible through New York City to discreetly tracking and following her husband to Mexico. Felix has an embedded sadness in him, and it's evident that he cares less about how faithful or unfaithful his son-in-law is and more about going on adventures and spending time with his daughter.
Spirited (2022)
Genre: Comedy
Created by: Sean Anders
Cast: Ryan Reynolds, Will Ferrell, Octavia Spencer
The Ghost of Christmas Present visits a gloomy soul each Christmas Eve to be transformed by a visit from each of the three spirits. The spirit of Christmas Present accidentally visits Clint Briggs, and Clint turns the tables on Present, causing Present to reevaluate his past, present, and future. Spirited brings a fresh and modern spin to "A Christmas Carol" as the story is told from the ghost's perspective; Spirited will have us all laughing until our stomachs hurt.
Shining Girls (2022)
Genre: Drama, Thriller
Created by: Silka Luisa; based on the novel by Lauren Beukes
Cast: Elisabeth Moss, Jamie Bell, Wagner Moura
Kirby Mazrachi suffered a near-fatal attack and is attempting to cope with the side effects of her attack and the trauma it brought her. Kirby has been experiencing side effects, and they've chalked it up as trauma from the attack, but what if they're linked to something else? Years after her assault, Kirby learns that a recent murder might be connected to her attack. She wants to catch the person ruining others' lives, so she teams up with Dan Velazquez, an expert reporter- to face her past and the demons that follow, along with her volatile present.
Shining Girls successfully delivers a slow-burn thriller that continues to build the eccentricity, mystery, and crime elements before catapulting the audience into a genre spin; fans of supernatural elements should stick around for the second half of the season. Shining Girls is for an audience that enjoys an innovative approach to storytelling with crime, mystery, and other peculiar elements strategically placed.
Bad Sisters (2022)
Genre: Comedy, Thriller
Created by: Sharon Horgan, Dave Finkel, Brett Baer
Cast: Anne-Marie Duff, Sharon Horgan, Eva Birthistle, Eve Hewson, Sarah Greene
Bad Sisters follows Grace and her tight-knit family with the recent news of her deceased husband, John Paul. The series opens on the day of John Paul's funeral, with Grace and her sisters having varying reactions. Grace is in shock and disbelief, Becka arrives fashionably late, Bibi unwinds in the bathtub, Ursula hides from the family, and Eva downs glasses of wine while drenching her plants in the same fashion.
Thomas, one of John Paul's life insurers, launches an investigation to prove there was malicious intent in John Paul's death. Thomas's suspicions arise when he discovers that a significant life claim was taken against John Paul. Thomas is skeptical of all of the Garvey sisters since he is aware of the cruelties Grace endured throughout their marriage.
Losing Alice (2020)
Genre: Psychological Thriller
Created by: Sigal Avin
Cast: Ayelet Zurer, Lihi Koronowski, Shai Avivi
Losing Alice is an Israeli psychological drama focusing on an aging female director, Alice, whose career halted once she began raising her three daughters. She meets a young, charming screenwriter- Sophie- and becomes obsessed with her. Alice believes this film will revive her career but knows it will likely destroy her marriage.
Throughout Losing Alice, the audience is taken through the conscious and sub-conscience of Alice's mind as she compromises her morals and integrity for success and relevance while dealing with jealousy, fear of aging, and complex relationships.
Home Before Dark (2020)
Genre: Drama, Mystery
Created by: Dana Fox & Dara Resnik
Cast: Brooklynn Prince, Abby Miller, Jim Sturgess
Based on Hilde Lysiak, a young investigative journalist, Home Before Dark follows Hilde as she moves from Brooklyn to a small lakeside town her father left behind. Hilde searches for the truth, which leads to a cold case all of the townsfolk, including her father, tried to bury. She plans to investigate the case with the journalism skills she gained from watching her father.
In the second season, Hilde investigates a mysterious explosion that recently hit a local farm. This investigation leads her to a battle with an influential corporation while her family and Erie Harbor restore its balance. Home Before Dark delivers an entertaining father-daughter duo as Hilde uncovers the skeletons in everyone's closet.
Physical (2021)
Genre: Comedy, Drama
Created by: Annie Weisman
Cast: Rose Byrne, Diedre Friel, Rory Scovel, Paul Sparks
Physical is set in the '80s in San Diego and follows a devoted and unfulfilled housewife, Sheila Rubin, who finds her passion in the emerging world of aerobics, and aerobics quickly becomes Sheila's outlet to quiet the voices in her head. Sheila's husband lost his role as a political science professor, but he takes her advice to use his free time to begin running as a local representative for the California State Assembly.
Many women can relate to Sheila as she struggles to juggle being a mother and wife while growing her aerobics business, and struggling with her self-image and eating habits. Throughout Physical, we hear Sheila's inner thoughts, and many can relate to the disparaging words she associates with herself. Physical successfully portrays and combines the hypocrisy of politics at the time, women's empowerment, and the rise of aerobics in a captivating and relatable series.
For All Mankind (2019)
Genre: Drama, Alternate History
Created by: Matt Wolpert, Ronald D. Moore, Ben Nedivi
Cast: Joel Kinnaman, Sarah Jones, Michael Dorman, Wrenn Schmidt
What if Russia landed on the moon before the United States in 1969? For All Mankind explores this possibility and the massive and minor changes that would ripple throughout the United States. Since America didn't get to the moon first in this alternate history, the country has dedicated space travel for decades. Battles and conflicts arise among the civilian authorities and military in space programs while the Russians continue their race to beat America. For All Mankind explores the effects and changes this alternate history would have on society. Season two promises to dive deeper into these possibilities and how deeply America is affected by not yet reaching the moon.
Foundation (2021)
Genre: Sci-Fi, Drama
Created by: Josh Friedman & David S. Goyer
Cast: Jared Harris, Lou Llobell, Lee Pace
Gaal ventures from her small town to her new job assisting a university professor in the central world of the Galactic Empire. Changes impact not only Gaal's life but all of human civilization- predicted by Hari Seldon, psycho-historian. The triad of Emperors is not looking forward to the expiration date of their reign. Foundation is a thrilling sci-fi story with plenty of twists to keep you interested in this other world.
Dickinson (2019)
Genre: Comedy, Drama
Created by: Alena Smith
Cast: Hailee Steinfeld, Adrian Enscoe, Ella Hunt
Hailee Steinfeld brings a modern element to Dickinson as the viewers explore the constraints of society, Emily, and who she is as a woman, along with family, all from the perspective of a creative and innovative writer who doesn't fit with the era she was born in. Dickinson explores all elements of Emily's life, including the queer elements. Steinfeld successfully makes Dickinson a light and playful series that unapologetically explores all aspects of Emily, even if it wasn't socially acceptable at the time.
The Shrink Next Door (2021)
Genre: Psychological Drama, Comedy
Created by: Georgia Pritchett; based on the novel by Joe Nocera
Cast: Will Ferrell, Kathryn Hahn, Paul Rudd
The Shrink Next Door depicts a strange and unusual relationship between a psychiatrist and a loyal patient. Based on true events, psychiatrist Dr. Isaac "Ike" Herschkopf and his patient Martin "Marty" Markowitz begin to get a little too close over the years. Ike manages to weasel his way into Marty's personal life by moving into his home in the Hamptons. He then tries to persuade Marty to elect him president of the family business.
This series displays how easy it can be to be exploited by others and remain in toxic relationships and situations. Ike and Marty's relationship began as a typical doctor-patient dynamic but slowly became a relationship built upon deceit, power, and manipulation. The Shrink Next Door manages to mix the right amount of comedy and drama to tell this traumatic and disturbing story.
Invasion (2021)
Genre: Sci-Fi, Drama
Created by: David Weil & Simon Kinberg
Cast: Golshifteh Farahani, Shioli Kutsuna, Shamier Anderson
When you think of an alien invasion, what comes to mind? Most likely, you think of something like UFOs looming over cities deploying their troops to dominate our race while the human race falls to the aliens. Well, Invasion is something close to that.
Invasion is a slow-burn series full of suspense and the lingering dread of the future ahead. The human race is threatened when an alien species visits Earth. The perspective switches between five regular civilians across the world as they attempt to comprehend the chaos surrounding and looming over them.
Roar (2022)
Genre: Comedy, Drama, Magical Realism
Created by: Liz Flahive & Carly Mensch; based on the novel by Cecelia Ahern
Cast: Issa Rae, Nicole Kidman, Nick Kroll, Betty Gilpin, Simon Baker
Across domestic, professional, futuristic, and magical realism scenes, Roar gives some insight into what it means and takes to be a woman in today's world. The eight stories in this series highlight typical issues women face every day. Each episode focuses on a different element of womanhood and the various outcomes of developing the specific facet. Roar showcases the resilience, strength, and tenacity that resides within all women despite where they came from or what journey led them to where they are now.
Surface (2022)
Genre: Psychological Thriller
Created by: Veronica West
Cast: Oliver Jackson-Cohen, Gugu Mbatha-Raw, Ari Graynor, François Arnaud
Sophie survived her suicide attempt and now suffers from a traumatic head injury causing her extensive memory loss. She can't understand or remember why she chose suicide, so she investigates herself and her life. Sophie begins placing the puzzle pieces back together with her husband and friends, but along the way, she starts questioning the "truth" she's spoonfed. A strange man, Thomas Baden, insists that her husband plays a critical role in her suicide attempt, so they meet outside of a fundraiser. It turns out Sophie knew Thomas before her memory loss.
Surface is a bumpy ride that makes you question what you would do if you woke up and didn't know your own secrets. The final question remains: are we pre-programmed to be the people we are or do we choose who we become?
The Sky is Everywhere (2022)
Genre: Drama, Music, Romance
Created by: Josephine Decker; based on the novel by Jandy Nelson
Cast: Cherry Jones, Grace Kaufman, Jacques Colimon
Lennie Walker, a 17-year-old brilliant music prodigy, is left struggling with the death of her older sister, Bailey. Amidst Lennie's grief, she begins falling for the new charming guy at school, Joe Fontaine. However, grief can be as powerful as love, so things get complicated when Toby, her sister's boyfriend, affects Lennie and Joe's relationship. Lennie creates a song as she navigates through her first heartbreak and meeting with grief, along with her first love. The Sky is Everywhere is a compelling story full of life's highest highs and lowest lows.
Palmer (2021)
Genre: Drama
Created by: Fisher Stevens
Cast: Justin Timberlake, Juno Temple, Ryder Allen
From the town's hero to a convicted felon, Eddie Palmer returns home to his grandmother, Vivian, in Louisiana after 12 years in a state penitentiary. Eddie wants a quiet life after the past 12 years but finds it increasingly difficult when the town can't forget or forgive. On top of that, Vivan's neighbor Shelly disappears, leaving her intelligent and peculiar 7-year-old son Sam in Eddie's care. Sam is more often than not the target of most bullying, so Eddie and Sam form a bond over their similar experiences in feeling different and unworthy of those surrounding them. Palmer's life begins improving as his bond with Sam strengthens, and a romance develops with Maggie, Sam's teacher, but will his past allow him peace?
Conclusion
While Apple TV+ is competing against streaming giants Netflix and Hulu, their new titles are attracting more audiences. So far, this streaming service has a little bit of everything and plans to prioritize releasing exclusive and original shows and movies. Apple TV+ doesn't have the expansive library Netflix or Hulu does, but it still has an enticing library full of brand-new titles with phenomenal actors.
You will want to check out Apple TV+ if you value new and innovative content. Hopefully, we've helped you pick a few titles to dive into or add to your watch list. Also, keep checking the library for the new titles added each month!