Are you on the lookout for the top alternatives to Gumroad for selling your digital products? Then your quest is over, since we've included a list of some of the best Gumroad alternatives in this post.
Gumroad is a popular website builder that is simple to use. It's an excellent platform for selling things and earning money online. It has aided several artists in starting and operating their web companies for many years. Additionally, this platform is used by a large number of designers, bloggers, and artists to offer their products and services.
Here are some key points about Gumroad.
Gumroad is a platform that allows creators and businesses to sell digital products, such as e-books, courses, music, software and more.
Gumroad offers a variety of features, including the ability to sell products directly from your website, automatic delivery of digital products, and detailed analytics on sales and customer behavior.
Gumroad charges a 5% + 30¢ fee on each sale, which includes payment processing fees.
Gumroad offers a variety of integrations with other tools and platforms, such as WordPress, Instagram, and Twitter.
Gumroad also offers features such as subscriptions, pre-orders, and license keys for software products.
Gumroad is popular among creators and small business owners, such as authors, musicians, and software developers.
Gumroad is known for its simplicity and ease of use.
Gumroad has a free trial and a free basic plan with some limitations.
Numerous Gumroad rivals have developed a healthy market and provide unique features throughout time, yet many people still favor Gumroad due to its reliability and popularity. It's important to take into account your specific needs when comparing Gumroad with other alternatives and see which one would suit you better.
About Gumroad
It is an economical and great choice for professionals who seek to sell their items directly to clients online, like subscriptions, physical goods, and digital goods. Gumroad is one of the most significant instances of the cyber world's progress since it enables individuals to sell their items directly to buyers.
It empowers artists to fully manage their professions by providing an all-in-one tool for growing their creative companies. This is a straightforward procedure; you just create your product and then upload it to begin selling it on Gumroad using the URL they provide.
The good news is that they provide payment flexibility. Clients may pay with credit cards or PayPal. In general, it is simple to use and secure for those who seek to sell their things via it. Additionally, the model is simple to comprehend, and anybody may utilize it without assistance.
It has several capabilities, including the ability to customize your landing page, obtain insights into your traffic and sales, and accept pre-orders.
Gumroad's disadvantages
Apart from the positives, there are some drawbacks. The following are some of the disadvantages of Gumroad that spell out the reasons why users choose for other platforms:
If you submit any video material, check that it functions properly, since many users complain about the sound failing to play.
The mobile application does not have a seller panel.
Their admin interface is rather sluggish; at times, the interface may take a whopping 20 seconds to load entirely.
Their customer assistance is rather lacking, since they do not provide live chat or telephone help; just email support is accessible.
There is no A/B split testing, and the date formats are inconsistent.
They lack several upselling tools, which are necessary for internet enterprises.
Tracking and reporting are restricted.
When you go to the checkout, you will notice a VAT choice. However, it perplexes consumers since it is not listed on the pricing page. It is not stated anywhere else except on their dedicated terms and conditions page.
Worst of all, they do not give a free trial period.
You'd be surprised to learn that their 'Download All' button is broken. Of course, this button is seldom used, but they need to either remove it entirely or restore its functionality.
These are some of the disadvantages of Gumroad at the moment; let us now examine the best Gumroad alternatives to help you pick the best platform for your company.
21 Best Gumroad Alternatives
1. Freemius
A leader in the plugin, theme, and SaaS verticals, Freemius is an all-in-one SaaS platform that offers commercial infrastructure to help developers sell, distribute, and market software. With the platform's Developer Dashboard, product makers who sell with Freemius (aka partners) can create and manage their online stores and handle all aspects of the sales process, including payment processing, software licensing, updates & release management, and customer support. Not to mention being able to offer free trials, create subscription plans, and manage license keys.
To help their partners identify growth opportunities, Freemius dishes out super fast, real-time analytics that dive deep into how partner products are being used. As one of the most state-of-the-art platforms on our Gumroad alternatives list, Freemius delivers a high level of value, convenience, and quality to software and SaaS sellers.
Features
Merchant of record that takes care of sales taxes, billing, and invoicing
Built, refined, and optimized with developers in mind
An extremely rich features set
Their just-released Sales Analytics offers depth and flexibility unlike any other competitor solution on the market
Offers a migration service to smoothly transition from another platform (like Gumroad)
Facilitates bundle sales, coupon codes, and offers email marketing integrations and cart abandonment recovery features
Comes with deployment and release management, including staged rollouts
A hosted solution with a built-in software licensing engine and advanced API and webhooks
Subscriptions-first platform with dunning included
Has a thriving 1000+ Slack community of like-minded developers for support, sharing ideas, marketing tactics, etc.
"Red carpet" customer support from experienced developers
Automatic updates — versions can be managed and deployed in one place
A feature-rich user dashboard manages support load by empowering customers with the features they need to update and switch payment methods, upgrade or cancel subscriptions, access downloads and licenses, issue invoices for EU VAT, white label products and whitelist URLs, and more
Pricing
Freemius makes use of a revenue sharing model, charging 7% after crossing $5,000 in lifetime gross sales.

If you are selling WordPress products, Freemius is an excellent choice. In terms of support, features, and functionality, it's easily the best solution on our list of Gumroad alternatives for software and SaaS sellers.
This is a great option since you do not need to own a website for selling your stuff on this platform. It is a complete e-commerce platform that enables you to sell physical things, digital products, and subscriptions quickly and efficiently. With Sellfy, you can easily build an online shop to sell your items.
You get all the tools required to sell your items, including discount coupons, email marketing, and payment flexibility. You may either utilize the Sellfy storefront or integrate the Sellfy checkout on your website to advertise your items.
Among its remarkable features are the following:
Without any coding experience, you may alter and customize the shop page.
Allows you to add your own brand, adjust the layout and colors to meet your specific needs, which helps to enhance conversion.
They offer a cart that allows you to add several digital goods concurrently and allows you to make multiple transactions in one go. This simplifies and streamlines the buying experience.
Additionally, you may increase your revenue through upsells or giving discounts.
Excellent experience for mobile customers that want to purchase through their phone.
Payments made using PayPal and Stripe are processed more quickly.
Multiple languages are supported.
Additionally, Sellfy has email marketing capabilities; you can efficiently manage subscriptions for your newsletter and communicate with consumers through email.
Sellfy launched in 2011 and has already assisted over 2,70,000 producers worldwide in marketing their items to prospective clients. They have an outstanding crew that takes care of almost everything, from hosting to money collecting.
Pricing
When it comes to cost, the first advantage is that you receive a 14-day free trial. If admire their services during the trial, you may upgrade to the premium plan. They have three pricing plans to offer:
1. Starter plan: Their entry-level subscription begins at $19 a month and includes unlimited product additions to your shop. Additionally, you have access to the On-Demand platform they have, which enables you to offer digital downloads, design your shop, generate discount coupons, and manage extensive tax and VAT settings.
2. Business plan: This plan costs $39 per month and includes several extra features in addition to those included in the basic plan. Additional services include abandoned cart recovery, product upselling, branding removal, and a credit and free migration of 10,000 emails.
3. Premium Plan: It costs $89 per month and includes priority assistance and a 50000-email credit. (It also incorporates all of the components of the Business plan.)
You should use Sellfy if you require a storefront for selling an infinite number of items and prefer to pay set monthly fees without incurring extra transaction fees.
Anyone familiar with Gumroad is also familiar with Podia, which is a popular platform that allows selling online courses, memberships, and digital items. Additionally, it is often used by artists, designers, and educators to build a website that allows them to market their work without being very tech-savvy.
The main feature of this platform is its simplicity of use; all you need to do is create a website, target your prospective audience, and begin selling your items on Podia. Podia is recommended since it provides exceptional services. They not only give a platform, but also serve as a hub for your company.
On Podia, you may embed checked-out pages inside your website; this has the advantage of allowing users to complete transactions without exiting the page.
Several of its outstanding qualities include the following:
Allows you to create product bundles and enables upselling in order to increase your revenue.
You receive unlimited bandwidth and hosting, which eliminates the need to use Wistia or Vimeo to upload your videos.
You may quickly construct a landing page according to your specifications.
Additionally, they let you to write and post blogs for connecting with your target audience.
You may use Podia's email marketing to advertise your items through emails or via the use of automated drip campaigns.
You may sell digital things via your online store.
The greatest part is Podia's affiliate program, which enables you to reward your audience for promoting your items.
As a result, Podia is an effective method for selling digital things. You may also monitor your performance by integrating Podia with Google Analytics or other analytics tools.
Pricing
The advantage of Podia is that you receive a 14-day free trial, and if you believe it is a suitable fit for your company, you may continue with one of their premium plans, or switch to another platform. The following are its premium editions:
1. Mover Plan: This package is $39 per month and includes the ability to sell digital items, online courses, and webinars via your Podia-hosted website. Additionally, you'll get access to their in-house marketing tools and 24×7 support.
2. Shaker Plan: This package has a slew of sophisticated features. This subscription costs $89 per month, but it's well worth it since it includes plenty of advanced features such as the ability to sell memberships, develop an affiliate network, and combine Zoom meetings with your Podia shop.
3. Earthquaker Plan: This package costs $199 a month and offers everything that Shaker has to offer. Plus, there are extra features like dedicated support, third-party code support, personalized onboarding, and more.
Additionally, they provide migration services, which means that if you are already using another platform and desire to convert to Podia, you can do it effortlessly since they will take care of all necessary migration steps.
As a result, if you're searching for a fully configurable storefront platform for your online business, this is one of your best options.
Teachable is another excellent option for selling digital material in addition to Gumroad. As with Podia, the platform is primarily focused on online courses. However, it is also an excellent match for digital products.
Teachable, in a nutshell, is an online course platform that enables individuals to provide their learning and educational experiences online. Teachable enables you to effortlessly create an endless number of online courses, as well as to develop a website from the ground up or to incorporate your instructional material into an existing blog or website.
Teachable, like Gumroad, enables you to upload almost any form of material or content, including video, music, images, text, and PDFs. However, if you're seeking a means to sell both digital material and physical things, Teachable is unable to accommodate you.
Teachable offers a user-friendly interface. As a result, you'll be able to design a sales page fast and effortlessly using their drag-and-drop builder—no prior knowledge required. While Teachable's modification possibilities are rather restricted, an advanced user may access the code using a program called Power Editor.
Teachable's marketing arsenal is robust, with discounts, promos, affiliate networks, and email marketing included. Additionally, you'll be able to build bundle subscriptions and courses, and even choose from a variety of pricing alternatives.
Among many of the great features offered by Teachable are:
Simple and straightforward platform.
Support for both digital products and online courses.
Marketing features are built inside the platform.
Offers the feature of store embedding.
Allows hosting affiliate programs.
Pricing
Teachable offers a forever free plan with unlimited students and unlimited courses. However, for every transaction you need to pay $1 and 10% commission.
Apart from the free plan, they have three paid plans that include:
1. Basic Plan: This plan costs $29 a month for annual billing and offers instant payouts, custom domain support, integrated email marketing and several other advanced features. For each transaction, you must pay 5% commission.
2. Pro Plan: This plan costs $99 a month for annual billing and offers graded quizzes, advanced reporting, unbranded websites, course completion certifications, and more. There are no transaction fees for the sales you make.
3. Business Plan: This plan costs $249 a month for annual billing and offers all the features that the Pro plan has to offer. Additional features include 4x admin-level users compared to the Pro plan, bulk student enrollment, advanced theme customization, group coaching calls, and more.
It is one of the top Gurmoad alternatives since their primary objective is to enhance conversion rates for its consumers while maintaining an easy-to-use interface. You may choose this option since it enables you to quickly sell your items, memberships, and subscriptions. What they did differently was to connect the value of their product to conversion improvement.
Sendowl's functioning is quite unique in comparison to other platforms in that it does not allow for the creation of a hosted storefront. Rather, it acts as a back office for leaving websites' eCommerce operations.
Numerous beneficial features exist, including one-click upsells, free trial alternatives, service selling, and a shopping cart. Additionally, there is a video lesson on the main page that demonstrates how to utilize the product.
Several of its outstanding qualities include the following:
Checkout is simple and fast. The checkout process would always be smooth and responsive regardless of the device your consumers utilize.
A conversion-optimized online platform that includes features like as upsells, discounts, frictionless and smooth checkout, cart abandonment, and pay what you wish pricing.
Multiple languages are supported.
It has a feature for abandoned cart recovery.
They offer a feature known as Drip Functionality; with the aid of this function, you may distribute your goods in stages to maintain client interest.
All-in-one security, rapid delivery, and expert services.
Additionally, you may be free of numerous additional duties such as tax administration, fraud protection, and compliance with EU VAT laws and regulations, since Sendowl handles such complex tasks on your behalf.
Apart from PCs, it provides an excellent user experience due to its compatibility with tablets and mobile devices. Additionally, it supports several payment methods, including Apple Pay, PayPal, credit card, and Bitcoin.
Pricing
The positive aspect is that it includes a 30-day free trial. Therefore, if you find the platform to be a great one, you may continue and choose from one of three price options depending on the number of items and subscriptions:
1. Standard Plan: Their entry-level package starts at $15 per month for 30 goods. There are no upsells or subscriptions included in this package. This plan is available for as little as $39, as well as the price you pay determines the number of goods you may add, the amount of storage available, and several other features.
2. Self-Hosted Plan: Sendowl does not host the items; you would be responsible for hosting the products. This plan is far less costly than the previous one since you will not be charged for bandwidth. It costs $24 a month and includes 100 goods, upsells, and a single membership.
3. Subscription Plan: This package begins at $49 per month and includes various advanced features, including 250 goods, multiple store users, upsells, and three subscriptions.
This concludes our discussion of Sendowl, which you may use if you want rapid payments and wish to offer digital items and services. Additionally, it is advised for those who like set fees and do not require a storefront to offer their items.
PayHip is a popular e-commerce platform which enables vendors to immediately offer digital items to their consumers. The coolest aspect is that PayHip also allows you to offer digital items. You may create a hosted shop and begin selling immediately. Numerous people like this platform since it does not need any upfront payment for your goods. Additionally, it is referred to as a continuous free tier. This does not imply they are giving away their services. PayHip takes a 5% commission on each sale you make.
PayHip is not a platform that allows for much customization. The customization possibilities for the shop are quite restricted since you cannot alter the theme or add plugins or applications.
PayHip's incredible features include the following:
Downloads and subscriptions are rather simple.
It is a reputable and secure site, as shown by the fact that it is used by over 1,30,000 vendors worldwide.
They take care of all the technical details, so you can concentrate on selling and leave the rest to PayHip.
There is no limit on payouts.
Create an online shop for free.
Pricing
Their price structure is really straightforward and transparent. They provide three subscription plans: free, plus, and pro.
1. Free Plan: In this arrangement, you would be required to pay a 5% transaction charge on each sale. The good news is that you receive unlimited access to all features, and you can add an unlimited number of products.
2. Plus Plan: This plan costs $29. The only variation between the free and Plus plan is that the Plus plan charges a 2 percent transaction fee on each sale; everything else stays the same.
3. Pro Plan: This package is priced at $99. If you choose this option, you will not be charged a transaction fee; it will be 0%. All plans provide the same features.
PayHip is ideal for those who seek immediate payments and dislike payment thresholds.
When a person starts any company, their primary objective is to maximize growth, and the same is true for any internet business. Selz is an excellent online platform for selling, and they have an experienced staff that simplifies e-commerce for creators.
The benefit of Selz is that you have incredible control over your goods and services, which helps you significantly increase your sales. Additionally, it assists in the creation of freebies for clients, which you may distribute through your email list.
This platform bills itself as an 'e-Commerce platform for starting and growing an online company.' By choosing Selz, you may get a variety of advantages, including the ability to create an online shop and sell items via your own social media networks or website.
Several of its characteristics include the following:
Creating an online shop is rather straightforward with them, since they provide a drag-and-drop interface for their store builder that simplifies the whole process. The good news is that each shop includes an SSL certificate.
Additionally, it allows you to register a custom domain name. You don't need to register it from somewhere else.
Additionally, they provide payment flexibility. For instance, Selz accepts all major credit cards and PayPal payments.
They feature a super-smart checkout, which allows you to purchase many items in one go. The wonderful part is that they also shoot email notifications to customers who have items in their shopping cart but have not yet bought them.
They offer a tool called 'custom fields' that allows them to acquire valuable client data for future marketing reasons.
Their customer service is exceptional. There are several manuals and articles to assist you understand the product, and they also offer a support center that you may consult if you get lost.
It's an incredible platform and in addition to these functions, it offers extra advantages such as monitoring sales, increasing sales via promotional messaging, and much more.
Pricing
They also provide a 14-day free trial during which you may test everything, however it is often advised for those looking to sell five or less goods. Additionally, you would be charged a 2 percent transaction fee and a 2.9 percent + 30 cents processing cost on the free plan. Other premium plans include the following:
1. Lite Plan: This plan begins at $17 a month and is invoiced on a yearly basis. It enables you to construct an online shop and sell an infinite number of things. However, each successful transaction would incur a 2 percent transaction cost and a 0.9 percent + 30 cents fee for processing.
2. Standard Plan: This plan requires a monthly payment of $23 and is also paid yearly. If you want to get a consistent income from Selz, this is the perfect option for you. This subscription includes a variety of capabilities, including the ability to add sophisticated cart functionality to your website or online store.
Additionally, they allow you to select a custom domain name in addition to sending abandoned cart emails to your clients. You would, however, be charged a 1percent transaction fee and a 2.9 percent + 30 cents fee for processing.
3. Pro Plan: It costs $35 a month and includes all of the above perks, plus the significant bonus of NO transaction fee.
If you want exceptional help at every stage and access to such powerful tools, select Selz.
ThriveCart one of the top Gumroad alternatives since it offers a plethora of features which are not offered by other similar services. ThriveCart is an excellent platform for businesses and marketers looking to sell goods, services, and subscriptions online.
Numerous areas distinguish it from Gumroad, including 1-Click bump offers, 1-Click upsells, Funnel Builder, A/B testing, Webhooks, Autoresponder connections, Coupons, Auto-follow up, and Advanced support for trial users. Additionally, they have a slew of bells and whistles that may aid improve conversion rates.
Several of its characteristics include the following:
Provides conversion-optimized templates that are compatible with mobile, desktop, and tablet devices.
Allows for A/B split testing, which helps in increasing your ROI and identifying what works best and where you can improve.
Intuitive integration.
Payment choices are varied.
Additionally, they give funnel builders.
It has a built-in calculator for sales tax, which saves you time.
There are several connectors, and their user interface is also rather decent.
Pricing
They provide just one regular plan, which costs $95 per month or $1950 per year. ThriveCart is now offering a lifetime deal for $495.
Thus, if you're seeking a package that charges no transaction fees and has an integrated sales tax calculator, you may use ThriveCart.
It is one of the top Gumroad alternatives since it is a fully hosted ecommerce platform with an intuitive design and a track record of reliability. Additionally, its ecosystem is rather amazing, with over 3000 applications and countless themes.
You may also add an additional function to your shop if you choose, but you must ensure that the app is available in the Shopify app store. It has a robust API that enables you to construct any custom extension you desire; however, these applications are paid add-ons.
Shopify offers many amazing features, some of which are:
Allows you to establish, configure, and manage an infinite number of online stores.
You may use any of Shopify's free or paid themes and even personalize them for your shop.
You may sell both physical and digital items, as well as subscriptions, pre-orders, courses, memberships, and services.
Shopify does not impose any restrictions on the number of items or bandwidths, customers, or sales volumes.
Additionally, it delivers reports and an integrated fraud detection system.
Pricing
Additionally, they provide a 14-day free trial, which allows you to test the platform, familiarize yourself with its features, and determine if it is a good fit for your company before upgrading to its commercial variants.
However, in addition to the set price, they levy a transaction fee. This transaction cost is determined on the package you choose. The following is a detailed description of the three plans:
1. Basic Shopify- This plan is $29 per month and includes the ability to sell an unlimited number of goods via your online shop. Additionally, they provide SSL certificate for your online store's security. Additionally, you may use the Shopify platform to establish a blog for your shop.
Furthermore, they offer you with the ability to provide gift cards, discount coupons, and use the feature of abandoned cart recovery. Moreover, this plan allows for the creation of manual orders and the creation of up to two staff accounts.
Above $29 per month, there is a 2% transaction charge.
2. Shopify Plan: This package is priced at $79 per month. Along with the capabilities included in the basic subscription, you'll also have access to comprehensive Shopify reports. The transaction charge is just 1%, and you may maintain up to five staff accounts.
3. Advanced Shopify Plan: This is a recommended package for big enterprises and costs $299 per month. This package includes all of the capabilities listed above, plus access to a sophisticated report builder along with shipping prices set by third-party programs.
This plan charges a transaction fee of 0.5 percent. Additionally, all plans include Shopify's 24*7 customer assistance.
4. Shopify Lite Plan: This model is very distinct from the others stated before. It costs $9 a month and does not include a hosted shop, but you can sell things directly from your blog, website, or social media.
These are the Shopify price options; if you want to develop an unique and branded internet business, this is the platform to use.
It is a cloud-based e-commerce platform designed specifically for writers, course developers, and influencers. It is mostly for individuals who seek to show and sell their things online.
It is a reputable platform, and it attracts a large number of users due to the good services it provides. According to statistics collected in 2021, it aided over 17000 firms in growing and selling their goods. Additionally, they have sold more than 9.7 million items to a variety of clients.
Consider the following characteristics of SamCart:
Order bumps and upsells with a single click.
Editor with drag-and-drop functionality.
Payment plans
Automated marketing.
Integrates effortlessly with a wide variety of apps, including email marketing tools, WordPress, and membership systems.
Discount codes.
Reliable platform, as they provide SSL certification, which ensures the safety and security of your checkout page.
Popups and Checkout pages are fully customizable.
Provides a variety of add-ons, including subscription saver, affiliate management, cart abandonment, and affiliate management.
Comprehensive dashboard and analytics.
A/B comparisons.
SSL certificate provided for free.
Dunning management (Subscription Saver).
All of its features are fantastic, and they also offer excellent marketing automation. SamCart also allows you to automate the checkout process through addition of tags and then linking them to other automation solutions like as Hubspot, Infusionsoft, and others. However, one significant disadvantage of SamCart is that it only takes payments through PayPal and Stripe.
Pricing
They provide their subscribers with three premium packages. The good news is that they also provide a 14-day free trial to ensure that buyers have a thorough understanding of the product before upgrading to the premium version.
1. Launch plan: This is the entry-level plan, which begins at $49 per month and drops to $39 per month if you sign up for an annual subscription.
2. Grow plan: This plan costs $99 per month, or $79 per month if you sign up for an annual subscription.
3. Scale: This package is pretty pricey, but it comes with a slew of sophisticated features. This package costs $199 per month, but if you go for the annual membership, you save far more money, paying just $159 per month.
This package includes a slew of features, like affiliate management, webhooks integration, A/B split testing, dunning management, and abandoned cart recovery.
If you're searching for a subscription that includes no transaction fees and live chat assistance, you can't go wrong with this platform.
In comparison to the other options, you read on the list, this is a unique one. It is a sales funnel builder based on WordPress. You can use to boost your lead generation, which will result in increased conversion and revenues.
CartFlows requires the installation of WooCommerce and WordPress to process the checkouts. However, users prefer CartFlows since it simplifies their job by providing various templates for creating conversion-optimized funnels.
Numerous page builders are supported with the templates provided by CartFlows, including Thrive Architect, Elementor, Divi Builder, Beaver Builder, and Gutenberg. Additionally, you may do a split test on the templates to see which one best meets your business's demands.
Several of its outstanding qualities include the following:
Offers excellent deals and an unlimited number of upsells/cross sells to help you increase your sales.
Global checkouts and dynamic linking are supported.
Within its dashboard, you may track and monitor your business's success. It's beneficial to learn your strongest and weakest points so that you can focus on improving them.
It is compatible with all e-commerce payment methods.
CartFlows is fully compatible with WooCommerce's standard Subscriptions plugin.
Provides a function for abandoned cart recovery.
Checkout is effortless.
Pricing
CartFlows also has a free version, although it is restricted in terms of capabilities and features. They only provide one premium version, dubbed Pro Plan, which costs $299 a year and includes all of the features described before.
CartFlows is an excellent eCommerce platform that supports limitless upsells and downsells and integrates with third-party page builders.
It's one of the greatest alternatives to Gumroad. The platform is designed to be a white-label platform, specifically meant for conversational conversions. The platform was launched back in 2011 and have since partnered with millions of companies.
They provide several social media monitoring capabilities to its users, such as tagging relevant hashtags, check-ins, photos, and locations. The benefit of using Chirpify is that the platform provides services with a guaranteed return on investment and total transparency.
They guarantee that your retail shop has a high NSP score and provide excellent branding. Additionally, you'll be pleased to learn that they enable their users to listen to, reply to, and reward consumers in real-time. This feature aids in building even more confidence.
Among Chirpify's many wonderful features are the following:
Assists clients in automating social media updates and communications.
Additionally, they monitor and measure growth using data and CMR.
The most noteworthy aspect is that they develop a range of programs.
You may depend on them to ensure the security of your payments and commerce activities.
Additionally, you may use them to launch social media sampling, safe marketing, and other similar initiatives.
Pricing
The company offers a free trial, however there are currently no set costs associated with the service. They charge you according to the subscription level you choose.
Thus, if you're searching for a platform that enables you to simply and quickly run campaigns like voting, competitions, content gating, and utility management, you might consider Chirpify.
It's a fantastic tool since it enables you to construct an online e-commerce shop in a matter of minutes. You may use Hyax to sell not just physical things, but also memberships, digital products, and more. Additionally, you may create your own courses without entering your credit card information.
Although it was just released in 2020, it has quickly garnered popularity and success due to its simplicity of use and security. Additionally, it has incredible features that some of the more established and larger platforms cannot match.
Hyax's some of the most important characteristics include:
All-in-one platform for selling digital and physical items, courses, and memberships via a hosted storefront.
Eliminates the need for many applications or plugins to manage your company.
It may assist in the creation of offers and product bundles.
It effortlessly and rapidly performs A/B testing on your product pages.
Hyax enables you to efficiently cross-sell and upsell items.
Additionally, it assists in the administration and management of affiliate programs for your shop.
The finest element is that it allows for the establishment of customs fees and VAT.
It simplifies the process of creating landing pages and sales funnels for lead capture.
You may host your own online shop on Hyax's infrastructure and get a free SSL certificate, which makes payments and checkout pages safer.
Pricing
As with Gumroad, even Hyax has no free trial period. However, the good news is that you may sample any of its premium plans without paying anything for an infinite period of time. This means they give you an infinite amount of time to set up your items and shop; once you're ready, you can select a payment plan and begin accepting orders. The following are the company's three premium plans:
1. Beginner Plan: This package costs $49 per month and includes a slew of features. It includes features such as up to 100k monthly views, up to ten items and courses, three projects, and up to ten thousand contacts. The best part is that your shop will include minimum Hyax branding.
2. Advanced Plan: This package is $99 per month. It offers unlimited page views a month, six projects, up to 40 courses and products. Additionally, you also get 25K contacts. The best part is that your shop will be completely free of Hyax branding.
3. Enterprise Plan: This is an excellent plan, and it is completely customizable based on the features you choose. It offers an infinite number of page visits per month for your shop, an unlimited number of items and courses, the ability to have variable contacts. You can add 9+ projects in this plan, and there will be no Hyax branding on your site.
Several items would be included in all of the plans:
0% transaction costs.
You'll have the ability to develop membership sites and blogs.
You may have multi-step funnels.
From a hosted shop, you may offer courses, tangible goods, and digital products.
Additionally, you may build courses that include quizzes.
Choose Hyax if you demand immediate payments and need an all-in-one solution with excellent capabilities for efficiently selling your items.
The name of this platform is as intriguing as its functions. This Gumroad competitor has a robust checkout platform and an incredibly efficient affiliate management system for selling your services, products, and memberships.
PayKickStart has a number of amazing features that are worth noting:
Increase conversions by offering promo codes, order bumps and one-click upsells.
To assist consumers with the checkout process, they offer a tool that auto-completes the checkout page auto-fills the address fields, making transactions fast and straightforward.
You may also employ retargeting popups and exit-intent popups if you choose.
PayKickStart also integrates Facebook retargeting and Google Analytics to convert visitors to customers.
Collection of W9/W8 tax forms.
They have a unique function called dunning management; by using this tool, transactions become secure and recurring payments are recovered easily. Additionally, it notifies members through SMS or email of new charging methods, cart abandonment, subscription reminders, and more.
Several other PayKickStart components that you should be familiar with include the following:
Delayed and Instant Commission Payouts
Lead Tracking
Sales Tracking
Lifetime Commissions
Marketing Materials Come Built-in
Collection of W9/W8 Tax Form
Automated Delivery of Bonus
Pricing
PayKickStart provides a 14-day free trial to familiarize yourself with the platform; if you enjoy using the platform and its unique features, you can quickly upgrade to the premium version. They have three pricing plans:
1. Basic Plan: This package is priced at $29 per month. It is limited to five products and lacks the necessary big and strong features. The advantage is that there are no transaction fees in addition to the set monthly price.
2. Professional Plan: This package is $99 per month and contains the aforementioned advanced features. Additionally, they do not charge transaction fee with this plan, and it includes limitless products.
3. Premium Plan: This package, which costs $149 per month, offers all of the features stated above, as well as limitless items. Additionally, there are no transaction fees associated with the premium plan.
Payments may be made by Braintree, Stripe, PayPal, Authorize.net, or Easy Pay Direct.
WooCommerce is the most popular free and open-source e-commerce platform. While the fundamental program is free, you must pay for the hosting servers and any extra premium features you choose. It is a well-known WordPress e-commerce plugin.
WooCommerce is used to turn a self-hosted WordPress site into an full-fledged online store. The cost of operating WooCommerce varies for each user according to the plugins, themes, and server configurations used.
Many individuals operate their WooCommerce store using free plugins and themes, but you'll still need to pay for hosting and a domain name.
WooCommerce is feature rich. Here are some of the most prominent features that you must be aware of:
Controls every aspect of your online shop.
They have a sizable ecosystem that includes a variety of themes and plugins.
Access a variety of free themes for your business and personalize your storefront.
It contributes to the expansion of your store's capacity.
It connects seamlessly with the majority of popular e-Commerce solutions, including email marketing platforms, payment gateways, and dropshipping platforms.
The good thing with WooCommerce is that you have the freedom to sell anything via it, including physical things, videos, digital products, memberships, courses, and services, all without incurring any transaction fees.
Pricing
There are no set or transaction costs. However, the cost structure of WooCommerce is dependent on the plugins or add-ons you select; moreover, if you pick a premium theme, you must pay for that, too.
Thus, if you want to keep your company costs low and have total control over your server, data, and storefront, selecting WooCommerce makes far more sense.
They began as a well-known network for accepting contributions but have recently expanded to include a unique platform for selling online through Ko-fi stores. Additionally, they allow you to sell real and digital things directly from your Ko-fi profile.
Pricing
You'll be pleased to learn that there is no listing fee. They have two pricing plans:
1. Basic Plan: If you pick their free plan, you will be charged a 5% transaction cost, but there will be no money for listing the items.
2. Gold Plan: If you pick the Gold plan, there is no transaction cost. This service costs $6 per month and includes a slew of Ko-fi features designed to boost your sales. They accept one-time payments, and you may also earn commissions on their site with this plan.
Another standout feature of Ko-fi is their quick payments. Once the transaction is complete, they quickly deposit the funds to your Stripe or PayPal account.
"By Me A Coffee" is somewhat different from Gumroad, yet it produces excellent outcomes and facilitates transactional processes. Buy Me A Coffee will never provide you any store to sell your products; rather, they provide you with a brief URL that you can share with followers and audience.
Pricing
When someone purchases your goods using the link you share, Buy Me A Coffee processes the payment and transfers the funds to your bank after subtracting the 5% transaction charge.
Thus, if all you need is a shareable link for selling your digital items, Buy Me A Coffee may be the perfect alternative for you since it is free. They just impose a 5% transaction fee on all successful transactions.
This is another excellent alternative to Gumroad, since it provides a robust platform for selling your products online. Deal.io is a newcomer to the market, however, it has quickly risen to prominence.
Among its must-know aspects are the following:
Allows for expedited product checkout.
They enable the addition of widgets to any static website, blog, or eCommerce platform.
Additionally, Deal.io offers a unique mobile app development service for your online business.
You may also share your checkout URLs with your customers if you choose.
Additionally, it allows you to sell and receive payments via the use of QR codes. This function is available on a limited number of platforms, and its primary advantage is that it simplifies the payment procedure for clients.
Pricing
You'd be surprised to learn about the free plan they have to offer. You may utilize their platform for free up to $1,000 in annual sales. If you're on the free plan, you'll have access to all of the features included with the basic plan.
Deal.io offers three premium subscription plans:
1. Basic Plan: This plan costs $25 per month and is ideal for those wishing to sell their items using basic e-commerce. This plan includes the ability to share check out URLs with your clients to expedite the checkout process, the ability to create a basic online shop, access to iOS and Android applications, and web widgets for selling on your static websites.
Additionally, they provide the capability to receive payments using QR codes with this package.
2. Pro Plan: This plan costs $95 every month. It is ideal for beginners who want to strengthen customer connections and sales experience.
Along with the capabilities featured in the basic plan, this plan completely eliminates Deal.io branding, the opportunity to create white-labeled apps for iOS and Android devices, and the relief of not having to worry about app store publication since Deal.io will handle that.
3. Unlimited Plan: This plan costs $195 per month. It perfect for organizations that want a comprehensive solution for selling items and engaging with clients.
Among the features included in this plan are the ability to build a loyalty program, access comprehensive analytics, launch a reward program, and the ability to add cash in wallets before purchasing anything. Moreover, you may manage custom KPIs.
If you choose the unlimited package, you get to enjoy amazing discounts.
The advantage of Deal.io is that there are no additional transaction fees on top of the set rates. Stripe comes integrated with the platform for processing payments.
Deal.io is the best platform for developing mobile applications for your online business.
It's an excellent platform for setting up an online shop to sell digital items such as videos, e-books, and more. Their primary objective is to offer items to clients and to ensure their financial security.
It's an ideal Gumroad alternative since it's self-hosted, and you get money directly from customers rather than via third-party marketplaces where you might need to pay commissions.
Some of Zipsell's amazing attributes include the following:
It's an excellent layout.
Assists people in immediately becoming interested in the site.
Their performance is outstanding.
Zipsell's support is beneficial and satisfactory.
It takes advantage of secure S3 URLs to ensure that no security concerns arise.
Pricing
The good news is that you will not be charged a transaction fee for the sales you make. They provide a variety of purchase options. After you choose one of their plans, you can immediately begin branding and selling all of your items using a completely automated system.
It has two pricing plans to offer:
1. Free plan– As of right now, they are providing services for free, which means you may use the Zipsell platform for free.
2. Guide Plan- Yet to be launched.
3. Business Plan – Yet to be launched.
Therefore, if you're looking for self-hosted software that gives you total control over every aspect of your business, consider Zipsell.
This platform is not as well-known as the others on the list. Nonetheless, it is a wonderful platform for quickly uploading products to a website and ensuring that they are delivered to clients with the highest security.
The unique feature of this website is that they use an open-source PHP script responsible for automatically creating unique codes and securing downloads, which is especially useful when the download destination is not specified.
Additionally, you may create a fresh license key that will expire if necessary. Again, it is an excellent Gumroad option since it provides some of the finest features you will find today.
DuckSell's some of the most prominent features include the following:
It provides customers with a variety of plugins that they can simply download and install on their website to begin selling things online.
Create Buy Now buttons automatically.
You may sell a variety of items via this platform, including templates, e-books, applications, PDFs, courses, and music.
You can add an existing domain.
Additionally, the user interface has been simplified, as has the process of converting sales.
Numerous languages are available.
They provide an excellent tracking capability that enables users to have a better understanding of their target consumers.
Invoicing is possible.
Thus, if you're seeking an easy-to-use platform that requires no software installation, DuckSell may be a suitable fit for you.
Pricing
DuckSell is open-source and free to use. You don't need to pay anything.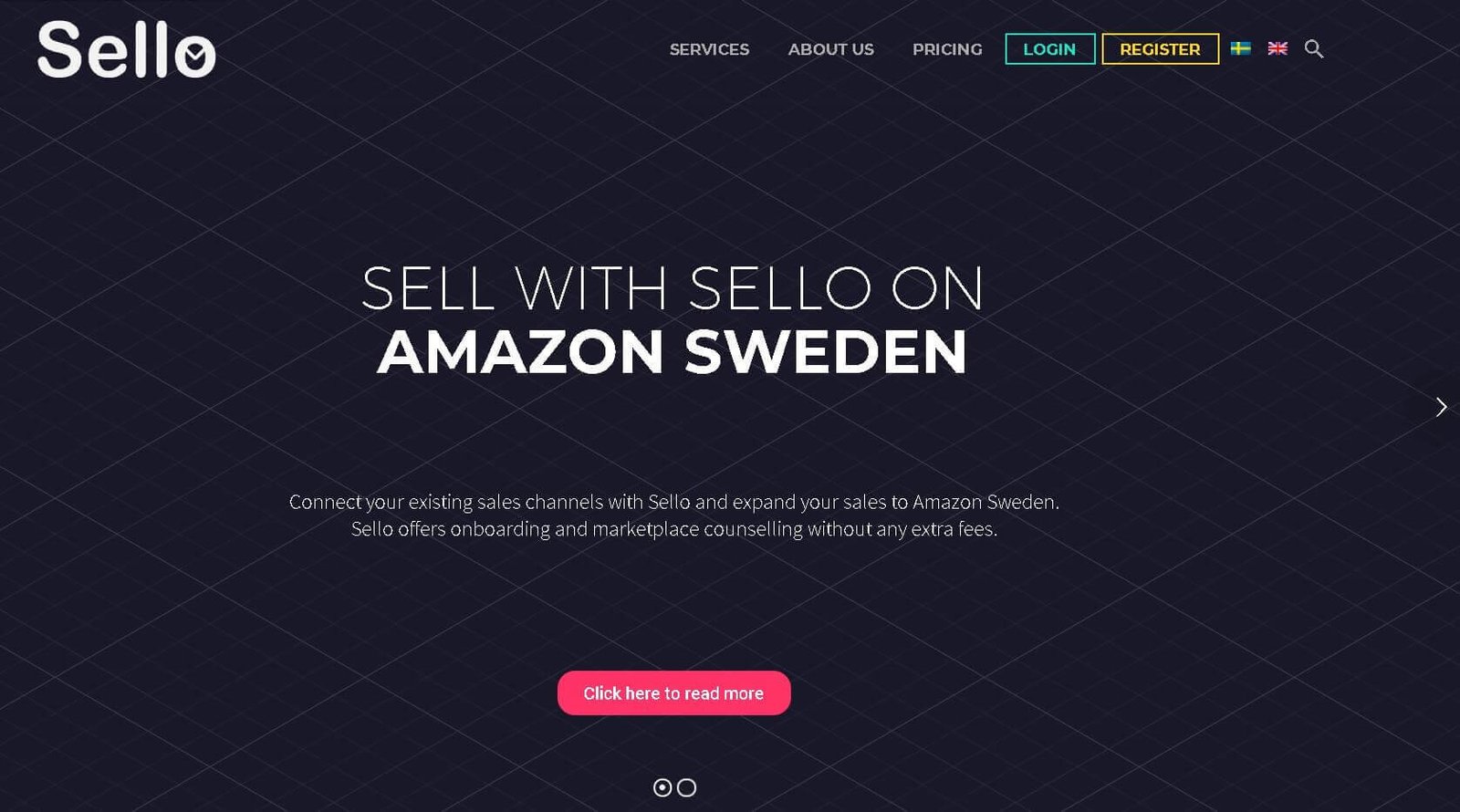 This platform is ideal for webshop and marketplace vendors looking to boost the performance of their e-commerce activities and sales channel. Sello also assists individuals in connecting via automatic integration with a third-party platform.
Sello a Swedish firm with a diverse clientele ranging from small enterprises to multinational corporations. The finest feature of the Sello platform is that it provides exceptional maintenance of e-Commerce operations and administration to clients.
On this platform, all connections are automated and respond extremely quickly. The greatest aspect about Sello is that the system is very scalable and expands along with your business.
It has many outstanding attributes, including the following:
Product management is a powerful trait of Sello and it enables you to keep account of your items and their locations of sale. It enables them to choose the most appropriate target audience for the products you are selling.
They consolidate all order management for the sale of your products on a single order page or connect it with your webshop's order management system. Sello includes multi-channel management, which enables seamless integration of all your e-commerce services and sales channels.
You may evaluate all marketplace sales in order to optimize performance and expand your consumer base.
The platform successfully sells over 6,00,000 goods each year. This alone is a testimony of the fact that Sello is a brilliant platform to work with.
Pricing
They have two pricing packages to offer:
1. Free plan- You are not required to make any payments under this arrangement. They operate on a risk-free commission-based approach that includes a no-sale, no-cost assurance.
2. Premium plan- This package costs only 19 Sterling pounds per month and includes all of the features discussed above.
Thus, if you want total control over product sales but don't want to be burdened, you should use Sello.
Bonus
Cleverbridge is a popular subscription management and e-commerce platform for selling services, digital items, and software as a service (SaaS). With the assistance of this platform, you can effortlessly manage recurring billing; it improves the client experience and ensures worldwide compliance.
It has many outstanding attributes, including the following:
Simple setup and transactional convenience.
Custom shopping carts.
Increases the likelihood of contract renewals.
Multiple currencies are supported.
Payment method flexibility.
Recurring billing on a multi-period basis.
Self-service portal.
Invoicing on a recurring basis.
Pricing
They are far less expensive than the other major platforms. Their price structure starts at $0.01 for each feature. For those interested in using the platform before making a purchase, the good news is that they provide a free trial. Unfortunately, they do not provide a free version. In case you find the platform to be suitable for your needs during the trial, you may upgrade once the trial ends.
Thus, if you're searching for a platform that's simple to use and provides exceptional customer support, consider Cleverbridge.
FAQ
Why might someone look for alternatives to Gumroad?
Gumroad is a popular platform for selling digital products, but some users may be looking for alternative options that offer more features or are better suited to their needs. Additionally, some users may be looking for options that have lower fees or more flexibility in terms of product types.
How do I know which alternative platform is best for me?
It depends on your specific needs and preferences. Before choosing a platform, it's important to research and compare the features of different options, including fees, payment methods, integrations, and customer support. Additionally, reading user reviews and testimonials can also provide useful information.
Are there any free alternatives to Gumroad?
Some platforms may offer a free version, however, most platforms will have fees for selling products, either as a percentage of sales or a monthly subscription fee.
Are there any alternatives that specialize in specific types of products?
Yes, some platforms specialize in specific types of products, such as digital products, physical products, or subscriptions. It's important to research and compare the capabilities of different platforms to see which one is best suited to your needs.
Can I integrate Gumroad alternatives with my website?
Many of the platforms offer integrations with website builders such as WordPress, Shopify, and Wix, or even social media platforms such as Instagram, Facebook, and Twitter. It's important to research and compare the integrations offered by different platforms.
Conclusion
Gumroad is an excellent e-commerce platform, however there are several Gumroad alternatives. As such, verify that the platform you select for your business meets your company goals, is cost effective, and adheres to security and SSL certification standards. Additionally, the platform you choose should drive traffic to your website and increase awareness of your business.