First thing first! By best cheap web hosting, I mean the best cheap shared hosting. If you were expecting to see cloud hosting providers or managed WordPress hosting providers on this list, you will be on the receiving end of what is known as 'disappointment.'
The topic I am going to discuss here falls in the grey area. There will always be an agreement for and against what I will say here. Some of you will agree to my list, while some others will blatantly disagree. That's because one person may have an excellent experience with a web hosting company while another person may describe his experience with the same hosting company as nothing short of a nightmare.
The hunt for best cheap web hosting will land us on the home page of websites of various web hosting companies, all claiming to the be best in business. That is impossible and here are the reasons:
Everyone cannot be the best.
Cheap web hosting comes with cheap hardware and run-of-the-mill support. You shouldn't be expecting too much from your hosting company. You shouldn't expect a lot of hand holding either.
You need to get your expectations right. Cheap web hosting is not for famous websites with a lot of traffic. Such websites have outgrown the capabilities of a cheap hosting package.
You should be looking for a cheap web hosting company if you are just starting out a blog – personal or otherwise, or if you are building a company website with a few pages and do not expect huge traffic even in the long run.
The true problem comes when you need to make a choice. There are literally thousands of web hosting companies. Some of them own the infrastructure, while others are only resellers.
Fortunately, you don't need to scout through each one of them to find a plan that best suits you. You don't even have to do thorough research on how good they are. It is pointless.
There are several reputed companies that have made their presence felt with good customer service and, somewhat reliable hosting solutions.
Here is a quick list of my top 6 choices:
GreenGeeks
HostPapa
ScalaHosting
FastComet
InterServer
IONOS by 1&1
I will repeat again! This is my personal choice. It can differ from what you think the list should look like.
I have deliberately left out some of the big names like HostGator, GoDaddy, iPage, etc., because though they are shared hosting companies and offer excellent services, I had some bad experience with their customer service.
What about Bluehost? Well, you can opt for it. Though its parent company in Endurance International Group, Bluehost does quite an exceptional job in providing reliable and cheap web hosting. I will still recommend you to ditch Bluehost, because there are better options.
What Parameters Did I Use for Creating the List?
While many people will think of things like number of websites you can host, the total storage space you get, the total bandwidth allocation against your account, and so on as the crucial parameters, the truth is, they aren't very important for a new website or a new blog.
No one expects to have tens of thousands of visitors in the first few months after launching a blog or a website.
People also think of the price as a vital factor. If price were to be a vital factor, Hosting would top the list because they offer hosting plans starting at just $0.99 a month!
So, what matters?
Have you heard of Google's new ranking algorithm parameters? They are known as the Core Web Vitals.
Your online success is dependent on those parameters. If you cannot ace in Google PageSpeed Insights test, you are screwed! A cheap web hosting with unlimited storage and unlimited bandwidth isn't going to save you!
Truth be told, you barely need 10 to 20 GB of storage for a blog with well over 1000 posts! For new blogs, 100 GB of bandwidth is more than enough. So, you need to focus on things that really matter, and not on all the rubbish that people talk about just because they can earn hefty affiliate income by making you buy a hosting package that you will actually never need!
Here is what really matters, and I have listed only those web hosting companies that deliver what you need and never promises big things that eventually don't make a sense:
Speed – Your website, if slow, will take Google's wrath. Your website needs to be fast, especially on mobile devices.
Brilliant customer support – You are most-likely a newbie. If you were an expert, you would have opted for cloud hosting. Since you are a rookie, you will probably need some good amount of hand holding to get started.
Ease of Use – With the same logic of rookies and experts, you won't care about the difficulty level if you have enormous experience. So, as a rookie, you will probably need something that makes your life simple.
These are the three broad parameters that dictate the list. However, the price is also a matter, because the list is all about cheap solutions. I will refer to anything as cheap that is below $5 a month. That's a reasonable price!
Why didn't I focus on the free tools?
Ad credits, free email accounts, a free website builder, a free domain name, a free SSL certificate, a free FTP account – these are all pretty much standard across the industry. Don't bother about them. Most of the web hosting companies will offer you all these things.
Honestly, things like ad credits and website builders shouldn't be a factor at all! Ad credits are cringy things. You need to spend a significant amount of money to get the credits in the first place. You didn't see that coming, did you?
What about website builders? They are drag-and-drop builders that pretty heavily rely on CSS codes. Too many CSS codes can:
Potentially slow down your website.
Lead to CLS issue (one of the core web vitals) because of increased DOM size.
Cause FOUC (flash of unstyled content) when you try to optimize your site by using tricks like CSS combining and CSS deferring!
Coming to free domain, you need to understand that the domain will be free only for the first year. Some web hosting companies can provide the domain for free as long as you stay as a customer.
So, it is better that you get your domain separately. If you still want to get a free domain, many web hosting companies will force you into buying a very long-term plan.
A free SSL certificate comes from Let's Encrypt. Let's Encrypt is an initiative by Google and Facebook and it is always free. So, a free SSL shouldn't be considered as a parameter.
Free domain-based emails? Well, that's a good one. A domain-based email adds to professionalism. Many hosting companies will offer that to you.
Free FTP? That's mandatory! Web hosting companies are forced to give that to you for free. If anyone is charging money for it, you better steer clear of that company.
So, the bottom line is that the free stuff you get don't really carry a lot of weight. You should not consider them as vital parameters for making a purchase.
What Really Does Cheap Web Hosting Mean?
Web hosting is a very broad term. When someone says web hosting, one can be referring to shared hosting, VPS hosting, dedicated hosting, WordPress hosting, cloud hosting, WooCommerce hosting, Magento hosting, etc.
However, when you go through the common industry jargon, web hosting usually refers to shared hosting. Every other type of hosting goes by their individual names. That's surprising, right?
But that's the way it is! So, web hosting refers to shared hosting. That's the reason why this list on cheap web hosting refers to shared hosting only and excludes every other type of hosting.
Did I clarify myself? I hope I did!
Okay, now that I have talked about the basics, let's take a look at each of the cheap web hosting providers I mentioned on the list. Ready?
Best Cheap Web Hosting [Personal Choice]
Let's go through the list…
#1 –

GreenGeeks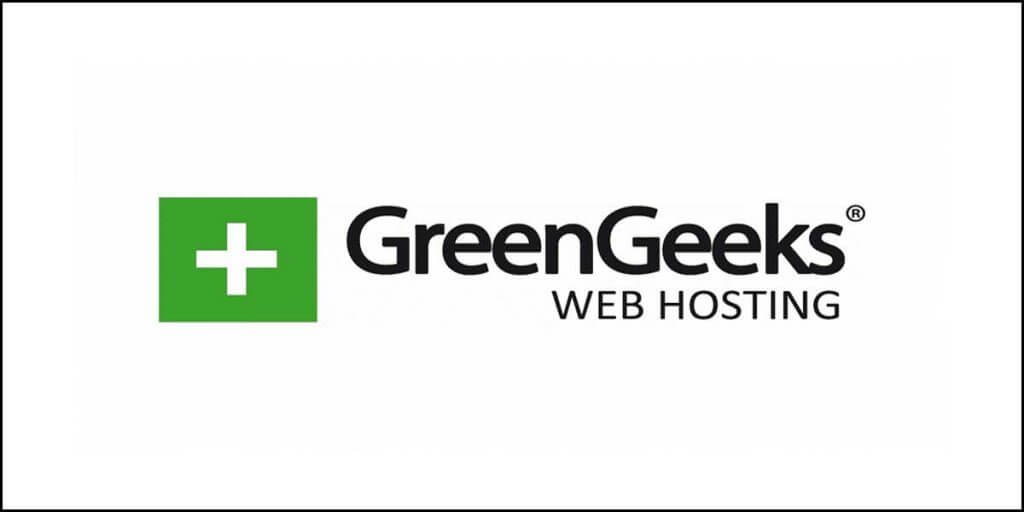 GreenGeeks has stirred up the world of cheap web hosting. To be honest, they are no very cheap. They do offer a very high discount for new subscribers, making their services quite cheap.
GreenGeeks stands out from the herd in the area of customer service. Their hand holding is exceptional, and they will not shy away from doing stuff for you. Yes, they always go the extra mile when it comes to ensuring that their customers are truly satisfied with their services.
They aren't a behemoth giant like Bluehost or HostGator. They don't have millions of customers and they don't host millions of websites either. In fact, they have a very small pool of customers, allowing them to provide exceptional customer service.
You can read my full review on GreenGeeks here.
Here are the core features that you can enjoy with GreenGeeks:
SSD Storage – SSD storage drives are way faster than the traditional HDDs. In fact, they play a vital role in speeding up your website. That's what you should be focusing on.
Unlimited Storage – As long as you are hosting only website files and images or videos related to your website, you will not have any problems. However, if you intend to store large files like massive videos or audio files, that's not allowed. You cannot use their server storage as object storage.
Unlimited Bandwidth – As long as your website is getting traffic within the desirable range, there will not be any restriction on the bandwidth you can use. From my experience, I can say that for a new website, a couple of thousands of visitors a month is a desirable range. If your website is growing fast and you are receiving many thousands of visitors every month, you will need to upgrade the plan or migrate to another hosting company.
Free Stuff – You will get free SSL from Let's Encrypt, a free site migration, a free domain for the first year, free email, and free CDN.
LiteSpeed Server & Cache – This feature, in particular, makes GreenGeeks one of its kind. It is difficult to find a shared hosting company offering LiteSpeed server and LiteSpeed Cache by default. I am a big advocate of LiteSpeed or OpenLiteSpeed server and LiteSpeed Cache, because together they can make your website blazing-fast.
Account Isolation – GreenGeeks offers a feature called account isolation in which every account sits in an isolated environment. The activities of one account will not impact the activities of another account. This is quite similar to what you see in VPS and cloud hosting.
Resource Scalability – If you want, you can scale your resources (RAM and CPU) quickly when your site experiences increased traffic. This ensure that you don't have to switch to a different hosting account.
GreenGeeks Pricing
As far as pricing is concerned, GreenGeeks offers the basic shared hosting plans at $2.49 a month. However, do not forget that the price is available only if you are selecting the package for three years. If you want to opt for a monthly billing cycle, the price will bump up to $10.95 a month.
This is a standard practice in the world of shared hosting. You will get the lowest price only if you are settling for their longest term. There is no exception to this rule.
#2 –

HostPapa
HostPapa is yet another popular web hosting company that offers reliable hosting at low cost. As always, you should be opting for the company only when you are building a small blog (personal or otherwise) or a small business site.
Be aware that they do have hidden charges and they engage in aggressive upsells. Their customer service treads on a very fine line. Many people have reported them as excellent in this area, but there are many others who are totally disappointed with their customer service.
Personally, I never had to deal with their customer service, because I never needed any help. Everything was super-simple. I clear expectations helped me to sail through. So, keep your expectations right.
Make sure that you are reading the full review of HostPapa here.
Here are the core features of HostPapa:
SSD Storage – The company offers SSD storage. This is what you should always look for. Providers like BigRock will never give you SSD storage for shared hosting. SSD storage can help to increase your website speed.
Free Stuff – You will get free SSL from Let's Encrypt, a free domain (for one year), a free site migration, a free CDN, and a free starter website builder that will allow you to build a two-page website!
Unmetered Bandwidth – Yes, you will get unmetered bandwidth, but read the fine prints. Your website traffic needs to be within their acceptable range.
Free One-on-One Training – The company also throws in a free one-on-one training. That's particularly good if you are completely new to web hosting, and you are building your first website.
cPanel & One-Click Installations – This is a standard feature of almost every web hosting company in the shared hosting sphere. The cPanel stands for control panel that will allow you to manage your website through a web interface. There will be a file manager, PHP manager, several security features and more. Among one-click installations, you will get to install about 400 web applications with a few clicks, and that includes WordPress.
You can, and you should happily ignore the upsells. They will ask you to buy automatic backups. Don't do that. You can take backups using a free plugin called UpdraftPlus. It is even better to take manual backups. They will also ask you to buy website security. Just ignore it. Go for Cloudflare.
HostPapa Pricing
You can get a price of $3.95 per month if you are settling for a three-year package. For a shorter-term package, the price will increase. Remember, that's an industry standard practice.
#3 –

ScalaHosting
Yet another fantastic web hosting company (but albeit a less popular one) is ScalaHosting. Yes, there are glitches here and there, and trust me, you cannot find a web hosting company that is just 'PERFECT.' That's not possible!
The overall interface of ScalaHosting is simple and very friendly. What I liked about them is their customer service, which is above normal, and they do offer an extensive knowledge base that you can use to solve most of your problems. From the speed aspect, ScalaHosting is just as good as GreenGeeks and HostPapa. In fact, your website speed will depend a lot on the optimizations you carry out by yourself. If you want to know how to optimize your website for speed, I have a full guide available.
Here are the core features of ScalaHosting:
SSD Storage – ScalaHosting offers industrial-grade SSD storage. That's what they say. It is nothing more than the regular SSD storage we talk about. There's nothing special. Don't expect NVMe SSDs. You won't get NVMe SSD storage for that price.
Free Stuff – You will get a lot of free stuff that includes a free SSL, free CDN, a free domain, and free website migration.
Unlimited Stuff – You can create unlimited domain-based emails. That's good! You will also get unlimited bandwidth and the ability to create unlimited databases. However, there are quite some limitations, which means all those unlimited stuffs aren't exactly unlimited. Do not forget to read through their fine prints.
Included Backups – Irrespective of the hosting plan you purchase; you get free backups. However, I wouldn't bother about this anyway because backups can be taken manually!
Cyber Security and Spam Protection – They have something called the SShield Cyber Security and spam protection by Spam Experts. Do remember that the SShield Cyber Security is not available with their lowest or the most basic plan. ScalaHosting claims that SShield thwarts off 99.998% of all cyber threats including hacks and malware injections.
While the performance of Scala Hosting is really great, you need to keep in mind that they offer a limited choice of data center locations, which might not be ideal in all cases. In such a case, you will need a proper CDN that can give you better reach through widespread endpoints.
You can read my entire ScalaHosting review here.
ScalaHosting Pricing
Their Mini Plan starts at $3.95 a month. That's the lowest you will get. However, to grab that price, you need to purchase their plan for a three-year duration. If you want to go for a lower commitment, the prices will increase. Not surprise? Well, you understood the modus operandi, didn't you?
#4 –

FastComet
I am pretty sure that most of you have not heard of this hosting company before. However, in my tests I found FastComet to be indeed very fast. Yes, their hosting solution ensures that your website loads quickly both in mobile and desktop platforms.
After thoroughly testing and reviewing FastComet, I found it to be an excellent shared hosting company with a clean and easy-to-use interface and good customer support. They stick with their commitment and yes, they do have a 30-day money-back guarantee.
In case you are tired of looking for a reliable and yet cheap web hosting company, FastComet can very well fill the gap for you.
Here are the core features of FastComet:
SSD Storage – Yes, they also offer SSD storage for all their web hosting plans. They don't claim it to be industrial-grade, but yes, speed you will get is quite incredible.
Free Stuff – With FastComet, you will get a free SSL certificate from Let's Encrypt. They also throw in a free website builder called SitePad. They have SpamExperts that ensure that all your emails end up in the inbox of the intended recipients instead of the spam folder. The company also offers daily backups for free. You don't have to spend extra for that. They also offer easy and free integration of Cloudflare CDN. You will also get a free domain transfer and a free website migration.
RocketBooster – They have something called RocketBooster. It is essentially a module of Apache web server. The module is known as lsapi. The module is based on LiteSpeed technologies (the company that offers LiteSpeed web server and LiteSpeed Cache). It helps to improve PHP performance with a very small memory footprint.
Web Application Firewall – They have a web application firewall in place. It is implemented on the server level and protects your website from DDoS attacks, hacking attempts, bad bots, malware injections, and a variety of other online threats. The only component that you can control is the antivirus program that is accessible through the cPanel.
FastComet Pricing
Okay, FastComet is slightly different from any other web hosting provider in the shared hosting industry. You will get the lowest price of $3.95 a month irrespective of total tenure. You can purchase a hosting plan with a monthly billing cycle. You will still enjoy the lowest price.
However, do not forget that upon renewal, there will be a sharp rise in the price. This means that for the monthly payment plan, you will need to pay $9.95 a month from the second month onwards, and that's the price for their most basic plan.
#5

– InterServer
I will be honest with you folks. InterServer is one of my favorites when it comes to choosing a shared hosting company. Why like that? There are three reasons that I will let you know later.
For the time being I will like to mention that InterServer is really easy to use. You should not be facing any problem with your website. At least, I did not face one. However, the reason why I have placed InterServer down in the list is that they need to work on their customer service department. Their customer support reps sound a lot robotic than others. Also, they kind of resort to giving scripted answers.
That's not the type of customer service you will be expecting if you are new to the world of websites and web hosting.
Now, why do I like InterServer? In my review you will find how fast your website can be when hosted with InterServer. This brings us to the list of the core features you will get with InterServer:
SSD Storage – Just like every other web hosting company I mentioned above, InterServer also offers SSD storage, which is faster than the traditional HDDs.
LiteSpeed Server – InterServer is one of those rare web hosting companies that offer LiteSpeed web server. It is the fastest know web server today and it helps to improve the website speed by up to 300% when you combine it with LiteSpeed Cache. You can find the proof in my review. The website loading speed is just exceptional!
Free Stuff – InterServer will offer free CDN through Cloudflare. The integration is super simple through the cPanel. You will also get a free SSL certificate from Let's Encrypt. The company also throws in free backups. Additionally, you can get free emails (domain-based). You will also be entitled for free website migration given that your website is hosted with a company that offers cPanel.
Unlimited Stuff – InterServer will offer unlimited storage and bandwidth. However, do not forget that they have an inode limit of 400,000. That's akin to number of files you can store. This limit is good enough for small to medium websites. However, if your blog uses a lot of images, the limit can be hit very quickly because WordPress creates multiple versions of every image (for serving scaled images). Also, for unlimited bandwidth, do not forget to read the fine prints. A few thousand visitors a month will be fine, but if you think InterServer will support websites with millions of visitors a month, you are wrong!
Intershield Protection – It is essentially a web application firewall that keeps online threats away. The firewall will thwart online threats like DDoS attacks, malware injections, virus infections, etc. In fact, Intershield uses an in-house malware database to prevent malware infections.
Price Lock Guarantee – This is a fantastic feature. You will, forever, pay what you paid during registration. Yes, if you are getting a low price during registration, you will be paying that forever. There will be no price hike during renewals. That's refreshing!
InterServer Pricing
At the time of this writing, InterServer is offering shared hosting for as little as $2.50 a month. What's even better is that there is only one plan to choose from so that you don't get confused between different plans.
#6 –

IONOS by 1&1
IONOS is yet another amazing web hosting company. If you are looking for a reliable shared hosting company, IONOS fits right in. What they offer is pretty much standard when compared to the remaining providers on this list. As before, one of the main reasons why IONOS makes to this list is the speed. After all, speed matters and that has been by primary criterion for the list.
But unlike the other providers on this list, IONOS doesn't offer website migration for fee. There is a charge of $140 associated with website migration. Luckily, that a one-time fee. They also charge separately for email migrations. So, if you already have a website with some other host, it is better you use some plugin like Duplicator to migrate your site. Alternatively, you can migrate your website manually. In case you are wondering how to migrate your website, I have full guide that you may want to go through. The guide essentially focuses on backups and restore, but you can use the same technique for migration.
Now coming to what IONOS has to offer, here are the core features of the web hosting service:
SSD Storage – Like every other web hosting provider on this list, IONOS offers SSD storage across all their plans.
CDN – They offer CDN with Railgun as an optional choice for their basic and medium-tier plans. However, this feature comes integrated with their top-tier plan. Railgun is a CDN technology that allows caching the static parts of any dynamic page, thereby speeding up the delivery of dynamic pages.
Free Stuff – With IONOS, you get free email accounts (domain-based emails), a free domain, free DDoS protection, free daily backups, and a free SSL.
HTTP/2 – All shared hosting plans by IONOS has this feature enabled by default. It is a revised version of the famous HTTP protocol. This revised version helps to improve website speed.
As far as speed is concerned, I will suggest that you don't opt for managed program for which they charge extra. Your website will perform better without their optimization. Read my full review of IONOS to find out what I mean.
IONOS Pricing
As far as the pricing is concerned, their basic plan comes for $4 a month. That's the offer price. When you renew, you have to pay $10. Depending on the plan you select, the price will change. The good thing is that they allow opting for a monthly billing cycle, but that will attract higher prices.
Conclusion and Honorable Mentions
As I said earlier, the list you read is based on my personal experience with these hosts, and of course, on the speed parameter. All of them are capable of giving exceptional speed out of the box. With further optimization, you can score even better in Google PageSpeed Insights tests.
But just because I have mentioned these hosting companies on this list doesn't mean there are no other good options available. In fact, you can actually bank on many other providers like ChemiCloud, SiteGround, etc. In fact, if you are looking for the cheapest web hosting solution, you should eye for Hostinger that offers web hosting for as little as 0.99 US dollars!
As a matter of fact, ChemiCloud and SiteGround are exceptionally good. The problem with ChemiCloud is that it is new in business, and hence, the trust level is low. SiteGround on the other hand is expensive. Their lowest price starts at $6.99 a month and that too, for their basic plan.
Since I clarified it right in the beginning that one of the criteria for including a web hosting company in this list was the price. I consider a shared hosting company to be cheap only when the price is below $5. SiteGround doesn't fulfill that parameter, and hence, it is not on the list.
You may argue that I could have included options like iPage, GoDaddy, etc. in the list, but GoDaddy's customer support sucks and its starting price is $5.99. iPage? Just avoid that company. Their speed is awful, they have only two server locations, and they will force you to either transfer your domain to them or buy a domain from them. And their customer support is horrible.
I knew from the beginning that iPage and GoDaddy aren't going to make it to the list anyway.
Now, that's my list! You may or may not agree. After all, it is a person's choice and hands-on experience that often dictates lists like these. So, your list may be completely different from mine. So here my friend are The Best Cheap Web Hosting for 2021.