Ah, web hosting! The dreadful moment has struck you eventually! I am pretty sure that you had everything sorted out – the content theme, the website design, the target audience, the marketing strategy – everything!
I am darn sure that the horror of finding the right WordPress hosting has you singing blues! I can feel your pain because I suffered too.
And…
After years of struggling, shuttling from one hosting company to another, and switching between different hosting types, I eventually settled for something I never thought I would do!
I went for cloud hosting!
Don't worry, I will not ask you to opt for cloud hosting right now because it is expensive.
This comparison list is based on the premise (or assumption) that you are just starting your blogging journey. There will be a budgetary constraint. I can feel a sense of helplessness!
So, here is what I will do:
I will tell you about the 10 best WordPress Hosting options as of today. No, they won't be the pricey ones. They will be the cheapest options in the market.
I will tell you what parameters you should use to evaluate the different hosts. I will also clarify the difference between various types of hosting options.
Sounds good?
Great! Let us start.
Hosting Options You Can Choose From
I know exactly where you felt helpless. You felt lost because of too many options. So, let me start by clarifying the differences between the types of hosting you will find in the market.
But before that, learn the difference between WordPress.com and WordPress.org options.
WordPress.com vs. WordPress.org
WordPress is blogging software. It is open-source, and it is free. You will often come across two options here:
These are two different platforms of WordPress. The difference between the two platforms is the hosting type.
WordPress.com gives a free hosted platform where you don't need to pay anything for hosting your website. It is entirely free.
However, this free option comes with some drawbacks. If you choose this option, you will have minimal ability to customize your website, and you will have very few controls in hand.
The worst part is that the websites hosted on WordPress.com do not have much credibility. People look down upon them like shards of the Internet created by people not serious about creating those websites in the first place.
Double whammy? They don't perform great in Google searches.
WordPress.org is a self-hosted platform. What does that mean? It means that you need to buy a hosting plan of your choice, download the WordPress blogging software, and install it on the hosting server that you purchased.
Self-hosted WordPress installation allows limitless customizations, full control of the website, and they look serious! With proper SEO, you can rank well in Google search.
If you are going for WordPress.com, stop reading! There is no need to waste your time any further.
However, if you are going for WordPress.org, you can continue reading and understand the different types of hosting options that you can choose from.
Free Hosting Platforms
I am requesting you, please avoid them at all costs! If you have to go for free, go for WordPress.com. Anything else is just not worth it!
You can find a handful of hosting companies that will offer free hosting. You can install WordPress and take full control – at least that is what they say!
But nothing can be truly free in the hosting world. If they are not charging a dime, they will find some way or the other to make money from you. Typically, they will install ads on your website without your consent.
Even worse, they may inject malware into your website, which in turn will infect the computers of your website readers.
Google will flag your website and deindex it completely.
It is totally not worth it!
Just FUHGEDDABOUDIT!
Shared Hosting Platforms
Consider an apartment building. Now think I own it (for the sake of this example). You come to me, and I give an apartment to you on rent. That's only one apartment.
The building has many such apartments. I can give each apartment to others on rent.
All my tenants, including you, get to access the same water source, same electricity supply, same roof, and the same lift/stairs, same entry/exit gate.
That is precisely what Shared Hosting is.
Your website will reside on the same server with other websites. All the websites, including yours, will share the same resources, which are RAM, processing unit, security features, etc.
Because everyone will be sharing one server, the cost comes down. All users will share the cost of keeping that server up and running.
Advantages of Shared Hosting:
Low cost.
No maintenance headache (the hosting company will take care of that).
Disadvantages of Shared Hosting:
If one website on the server gets infected by a malicious script, all websites become vulnerable.
You get limited resources.
The server can slow down significantly depending on the load (as more visitors keep coming to websites on that server, more requests are made to the server, thereby increasing the load on server resources). In worst cases, the visitor load can cripple the server, and all websites on that server can go offline!
Despite its disadvantages, Shared Hosting remains the most-used hosting type because of its low cost. Usually, new websites perform well on Shared Hosting as they will not have many visitors in initial days.
Virtual Private Server
This type of hosting is quite popular among mid-sized websites with a sizable number of visitors per month.
In reality, even a VPN or a Virtual Private Server is Shared Hosting. The only difference is that the number of websites that can stay on a single server remains very limited.
So, if a user needs more resources like RAM, storage, bandwidth, processor cores, etc., he or she can get that by paying extra.
Advantages of VPS:
Each website gets more server resources because of fewer websites on the server.
Resource scaling possible with a single click.
Great for fast-growing businesses that a lot of traffic.
Disadvantages of VPS:
They are way more expensive than Shared Hosting.
Using VPS requires some technical knowledge because the host will not take care of security, SEO, etc.
Even if one website on a VPS server experiences a security breach like DDoS attacks or malware injection, etc., the likelihood of other websites getting infected is very low.
Dedicated Hosting
Dedicated hosting is a type where you will get an entire server. All the resources of the server will be exclusively available to you and only you. That happens because no other website will be present on the server.
Advantages of Dedicated Hosting:
Access to an entire server and all its resources.
No other website will be there that can potentially compromise the security of your website.
It can deal with heavy traffic.
Disadvantages of Dedicated Hosting:
It is very expensive!
You need to know server configuration because the hosting company will not do anything.
You need to ensure server security.
You need to resolve any server downtime.
Managed WordPress Hosting
This type of hosting is relatively new. It is designed specifically for hosting only and only the WordPress website. These servers do not support other website-building software like Joomla, Drupal, Magento, PrestaShop, etc.
They are specialized servers that are optimized for WordPress. These servers take care of everything, from security updates and patches to automatic updates, from website performance to CMS update – everything!
You don't need to worry about those things at all.
Even Managed WordPress Hosting is also a type of Shared Hosting!
In managed hosting, there will be a set of performance tweaks and added services that sit atop the regular hosting. These services and tweaks are what make it costly.
Good thing though, Managed WordPress Hosting is cheaper than VPS or Dedicated hosting.
Advantages of Managed WordPress Hosting:
It comes with dedicated services and performance tweaks for WordPress websites.
You don't have to worry about technical things like software updates, security patches, etc.
There are dedicated customer service professionals who will directly assist you in case of any problem.
Disadvantages of Managed WordPress Hosting:
It is expensive compared to Shared Hosting, but it is cheaper than VPS and Dedicated Hosting.
You still have limited resources available.
You are still using Shared Hosting. The extra price you pay is for add-on services. This means that if one website on a Managed WordPress Hosting server is compromised, your website, too, becomes vulnerable.
Cloud Hosting
Cloud Hosting is the future. I use this one! You don't have to if you are just starting your blogging journey. A simple shared hosting will do!
In Cloud Hosting, there are physical servers at the backend. These physical servers have immense computing capabilities. They have high capacity RAM, numerous high-speed hard disks, and numerous processors.
These physical servers are then divided into multiple virtual servers using virtualization software. Ever heard of VMWare that you can use to run a different operating system right in your Windows, Linux, or Mac computer?
Each virtual server will have its dedicated RAM, storage, and processing power. Every virtual server will have all the services of the actual physical servers.
You can install software, carry out data encryption, store files, have root access, etc. on the virtual servers.
All these virtual servers are connected to each other in a network. The pool of all these virtual servers is called the "Cloud." The "Cloud," in turn, taps into the resources of several networked physical servers.
When you buy a Cloud Hosting, you actually buy a virtual server that you can access from your computer. You don't get access to any physical server, as in the case of Shared Hosting, VPS Hosting, Dedicated Hosting or Managed WordPress Hosting.
So, how does that help?
When you buy a Cloud Hosting plan, all your website files get distributed over various virtual servers.
If one server goes offline for some reason, your website will still remain accessible through other connected virtual servers. So, you will never go offline.
Since the virtual servers are connected to each other, you get access to the resources allocated to each virtual server.
Even better, if your website experiences a spike in visitors, more virtual servers will be allocated to your website immediately. The extra servers you get will lend their processing power and other resources to meet the increased demand.
When the sudden spike wanes, the extra resources you received will go ideal and will no longer be used.
Advantages of Cloud Hosting:
It allows for instant scalability.
There is built-in redundancy. If one server goes offline, a backup of your site is served within seconds from a different virtual server.
It is this redundant environment that ensures high uptimes.
Cloud hosting has a pay-as-you-go pricing model. Of course, you need to pay a base price, but you don't pay for extra resources at your disposal until you use those resources. During times of traffic spike, the extra resources kick in. You will be charged extra for the duration when these extra resources stay in use. Once the traffic spike wanes and the extra resources go ideal, you will not be charged.
You stay shielded from hardware failure. Even if one of the physical servers behind the cloud goes offline, the other networked physical servers kick in, keeping your website online always.
Disadvantages of Cloud Hosting:
It can be a bit complex to deal with. However, services like Cloudways have made it really easy. There may still be some learning curve.
It is costlier than shared hosting.
Okay, now that you have a decent idea of different types of hosting platforms, it is time to get into the comparative study.
Let me be clear!
I will compare only 5 shared hosting providers (though they have other forms of hosting available). The reason is simple!
I had used dozens of shared hosting providers over my blogging career of 7 years before I jumped over to VPS hosting. Even the VPS turned out to be disappointing. So, I switched to Cloud Hosting. I am happy now!
I was terribly disappointed by a few like GoDaddy, Hostinger, InMotion, BigRock, 3iX, etc.
Other websites may speak highly of them. That is their opinion. I can say with certainty that they don't live up to the big promises they make.
I found them terribly sluggish. They had frequent server downtimes. BigRock, in particular, was plagued with frequent DDoS attacks. Worst of all, their customer service sucks! Pardon my language, but I can't speak highly of them.
WordPress Hosting Comparison Methodology
The necessary thing to do while comparing hosting services is to use them and test them. So yes, I used all the 5 that I am about to compare.
As far as methodology is concerned, I did the following:
I purchased a subscription for each provider.
I Installed WordPress on each server and created a site (on each server) using various domains that I own. I am not going to disclose the domain names because they are new, and I don't want anyone to know what websites I am creating. You know what? Ideas are never copyrighted, and anyone can steal my ideas. I don't want that! Fair enough?
I installed a free WordPress theme called "Hueman" on each site.
I added some random texts and images to each site (all images and texts were identical in all sites).
I then used three different tests:
I used PageSpeed Insights to measure site speed. I don't like using any other service like Pingdom or GTMetrix simply because Google's Lighthouse is the final say!
I used LoadImpact Test to see how each server handles increased connection requests from multiple connections at once. Basically, LoadImpact sends virtual users to a website to see how it handles increased traffic.
I used Bitcatcha Test to see server response time in different geographic locations.
What I did not take into account while working on these tests are:
Websites will have ads that can slow down the sites significantly.
No image optimization tool was used for reducing image size. The average image size that I used was 52kb. I didn't even use any plugin or service to convert the jpg or png images into webp images.
No CDN was used to optimize content delivery.
The default plugins – Hello Dolly, Akismet, and Jetpack were left untouched, and no additional plugins were installed.
No CSS, JS, HTML minification technique was used.
Ranking Methodology I Used
To rank them, I used two primary parameters:
Site speed based on Google PageSpeed Insights.
Server load time by LoadImpact.
Site speed is an essential factor. If your site is loading fast, it means that the servers are fast and that the servers are well-optimized. It also indicates that your website is well-coded and well-designed to reduce the page size.
Server load time indicates how well the server is optimized and how powerful it is to handle multiple open connections at once. If there is a spike in server load time with an increase in traffic, it is generally not a good sign. However, in shared servers, an increase in server load time is quite reasonable because of multiple websites sharing the same server resources.
Still, a robust shared server should be capable of handling increased load with minimal impact.
Why did I not use the server response time data from Bitcatcha as a parameter?
The reason is simple! Different hosting companies have data centers in different locations. There is no guarantee that all companies will have data centers in the exact same location.
For instance, two hosting companies can have data centers in the U.S.
One can have data centers in, say, Washington, while the other can have data centers in, say, New York.
The distance of a website user from the data center where the website is located in is one of the determining factors of server response time.
I did add the Bitcatcha data here to show how the server response time can differ significantly because of the geographic location.
My Top Picks in Shared Hosting
#1. BlueHost
BlueHost is one of the oldest hosting companies in this world. The reason why I tested BlueHost is that WordPress officially recommends BlueHost.
One thing great about BlueHost Shared Hosting is that WordPress will come preinstalled on the server you buy.
You don't have to install WordPress separately. Still, it is relatively easy, and you can do that with a single click! Yes, they have a one-click installation available.
This one-click installation is particularly helpful in the case where you want to add multiple websites to the same hosting, or if you want to add subdomains to the main website.
Anyway, that's not important. What's important is how my website performed in Google PageSpeed Insights?
Here is a screenshot of the test:
The image above is showing the page speed on desktop. Remember, this score is not final. Things will definitely change when I add new plugins, Google Analytics code, and AdSense ads or any other ad.
But for the time being, with no caching plugin, no CDN, no additional minification of codes (CSS, JavaScript, HTML, etc.), that's an excellent performance.
Definitely, there were no visitors to the website! So, the question that naturally follows is, 'what happens when visitors start coming, and that too at large numbers?'
This is where the LoadImpact test comes in.
I used the LoadImpact service to find out what happens when I send many virtual visitors (as good as real visitors) to the website. How will the server handle it?
Here is a screenshot that tells the story:
The blue line in the graph you see shows the gradual increase in the number of visitors. The green line in the graph indicates the server load time.
Despite a gradual and quite rapid increase in the traffic or visitors to the website, the server remained stable with very negligible fluctuations.
This stability is astounding. This isn't something you usually don't see on Shared Hosting because they don't have a load balancing feature as Cloud Hosting.
No wonder WordPress recommends BlueHost!
What about the server response time? What if a visitor from the opposite end of the world wants to visit my website? How fast will the server respond to the query sent by the web browser that the user uses?
These questions are answered by Bitcatcha. This is what the service has to tell:
What on Earth does this table mean?
Before I explain, you need to know that the server data center that I selected, while purchasing the hosting plan, was located in the U.S. (West).
Now take a look at the table above. The server responds very quickly to a visitor from the U.S. (West). In the case of a person from the U.S. (East), the server takes slightly longer to respond.
The further away a person is from the data center or the server location, the longer the server takes to respond.
That's perfectly fine! It is valid for all types of hosting (including "Cloud Hosting").
Bottom line?
If the majority of your target audience is from a specific location, try to get a server that is close to that location!
#2. GreenGeeks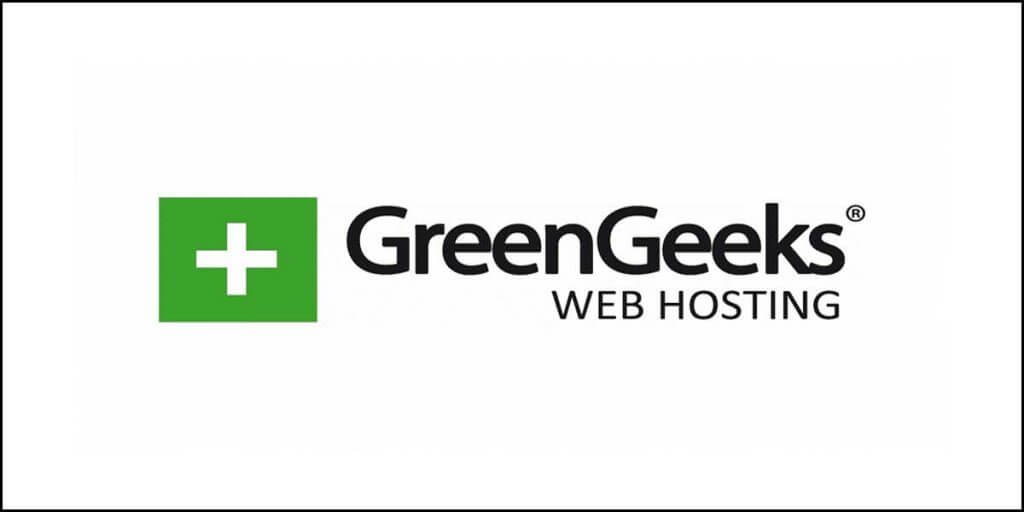 GreenGeeks have today managed to make a name for themselves in the web hosting industry. Honestly, I did see some rave reviews about the host, but like it or not, the truth is often far from what you actually see.
Online reviews are quite challenging to trust. I have seen many companies hiring freelancers to provide reviews as real users. Those reviews seem so authentic that you cannot tell the difference between a fake paid review, and an original review from a user who has used a specific product or service.
So, I decided to give it a try, I stand corrected! GreenGeeks is indeed one of the finest in business.
I tested an identical website (but with a different domain name) as the one I test with BlueHost.
Google PageSpeed Insights were pleasantly surprising!
Here is a screenshot of the result I received.
Albeit, you can argue that testing the same URL repeatedly using PageSpeed Insights gives different results.
That's true!
Don't you see the same thing happening when you test a particular website with services like Pingdom or GTMetrix?
This is normal! The difference you see while using PageSpeed Insights is caused by the fact that the service uses different test locations every time you test the same URL.
Many factors govern the speed, and one of them is the distance request origin point from the server where the website files are stored.
While trying GreenGeeks, I did see differences in speed. However, 7 out of 10 times I tested, the speed was 94.
Here is the screenshot:
As before, there was no caching plugin in use, there was no CDN or code minification. I did nothing to defer render-blocking scripts, etc.
As before, the results will change when I add ads, plugins, etc.
Now, what about the server load?
That was impressive too! Here is a screenshot of the test I performed using LoadImpact:
I explained earlier what the green and the blue lines mean. I will skip that. You can see how the server load time held steady as we gradually scaled the virtual users count from zero to a hundred. In fact, load time started falling when the user count was at 70.
That was totally unexpected. However, I cannot guarantee what happens when you get over 100 visitors simultaneously. That's when you might witness an increase in the server load time.
After all, it is a shared server!
Moreover, you need to know that when some other website owner runs a script of the server, the server load time can increase significantly. It can even render the server unresponsive.
You need to be aware of those things.
After the LoadImpact test, it was time to test the server response time using Bitcatcha. I must say, the results were good, but the result for the US East was awe-inspiring. The screenshot of the results is below:
The results you see above the same thing! The further the location of the server from the user trying to access your website, the longer it takes for the server to respond! Distance baby, distance! ?
#3. DreamHost
DreamHost has been around for quite some time now. Exactly how long? 18 years! That's a long term experience in this field. Well, you can trust them not just because of their experience, but also because of their reliable servers.
For the insanity of the brain that I suffer from, I cannot believe the rave reviews that only speak good and nothing bad.
It is this insanity that drives me into getting hands-on experience before I can believe those soul-kissing ballads of praises.
So, driven by my nature, I took DreamHost for a ride using one of the several domains that I own.
You can see the results below:
The performance of the website with the exact same content (which includes images, dummy texts, etc.) was slightly off from BlueHost and GreenGeek. It was still exceptionally well as per Google standards!
After a satisfactory speed test, I moved on to the LoadImpact test to find satisfactory results yet again!
It was pleasant to see how well the server held up with a gradual increase in virtual users. The server load time hovered around 200 milliseconds almost for the entire time.
After the server load, I looked into the server response time using Bitcatcha. The results were great. Here is what I found:
DreamHost did perform poorly compared to GreenGreeks and BlueHost. Still, the overall performance was fantastic. Observe carefully! The further the distance of the server form the user, the longer the server response time.
Even Google PageSpeed Insights says the same thing. Improving the server response time can make the web page load faster.
#4. SiteGround
SiteGround is yet another renowned hosting provider in the Shared Hosting space. Just like BlueHost, WordPress recommends SiteGround. So, shouldn't that be up on the list?
No, not necessarily! Yes, SiteGround offers in-house security and speed solutions, but that doesn't mean others cannot be better.
At least my tests showed that an identical website using a different domain name had a speed index of 1.8 seconds (see the image below). When everything is identical across all test sites, the server does play a role.
Albeit, it led me to the conclusion that SiteGround servers could be optimized even further.
Still, the overall performance was fantastic. A score between 90 and 100 is what Google prefers!
Remember, the website did not have anything else like caching, CDN, webp images, plugins (apart from the default plugins), analytics code, ad codes, etc.
Of course, caching, CDN, and webp images are designed to increase site load speed but, adding plugins, ads, and analytics codes will cause problems.
It becomes really challenging then to get a score between 90 and 100.
As in all other cases, I moved on to the LoadImpact test to find this:
I saw unexpected spikes in server load time as early as 30 virtual users accessing the website at once. There were two more such spikes at 50 virtual users, and at nearly 65 virtual users online at once. There was, however, quick recovery after the last spike, and the server load remained significantly low even with 100 users at once.
Moving on to the last test, that is, the Bitcatcha test, and found this:
This Bitcatcha test showed that the SiteGround server in Japan performed really bad. The rest of them are just fine. So, if your website traffic is from a country that is far from Japan, never take a server in Japan!
#5. HostGator
Compared to the previous four, HostGator did not come close. The PageSpeed Insights test was disappointing. It is possible to get a score of 90+ with caching, CDN, etc. Still, the identical website achieved 90+ for all previous servers.
The speed index was in red! That was alarming, but not as terrible as BigRock, GoDaddy, 3iX, etc. Trust me, there is a reason why I did not add those hosting providers in this list. They don't deserve to be here.
I repeated the PageSpeed Insights test repeatedly for many times. The score was consistently below 90 barring a couple of times when the score reached 91 and 92, respectively.
Following the PageSpeed Insights test, I moved on to the LoadImpact test to find that the server slows down when the users count increase to 80 and above at any given point in time. Before that, however, the server did an impressive job.
Here is a screenshot of the test:
Turns out HostGator is not well-equipped to deal with high traffic. If you have moderate to low traffic, you can always go for HostGator.
Finally, it was time to check the server response time with Bitcatcha, and this is what I found:
The server response time was good in most of the cases, and notably better than that of SiteGround. This is evident from the graph created by the LoadImpact test. The HostGator server was doing excellent initially. Things started going downhill from 25+ virtual users.
So, what do I deduce from this? Avoid HostGator as far as possible. However, it still remains one of the most excellent shared hosting providers as long as your traffic is moderate (somewhere in the range of 20 to 50 users at any given point in time). If your traffic is high, you can opt for anyone among the top four hosting companies.
What Should You Look for While Selecting a Web Host?
Selecting a web hosting company is always a daunting task. That doesn't mean that you should buy any host you come across. You just read the parameters I used to test different hosts. Those parameters should define your purchase.
Still, here is a brief of things you need to keep in mind:
Website Speed:
How fast your website loading? There are many factors like theme design, coding structure, CDN, image size and type, gzip compression and caching policy, and much more!
However, the web host also plays a vital role. If the server is not powerful enough, and if there are too many sites crammed into a single server, your website will experience a slowdown.
Server Load:
Is the server capable of taking proper load even in the face of increased traffic? If the load time increases with increased traffic, it is not a good sign. You should go for a server that holds a steady load time, even if there is a traffic spike.
Server Location:
You need to first understand the geographic location of the majority of the readers on your website. For instance, if you know that most of the visitors on your website are, or will be, from the United States of America, make sure that you buy a hosting package for a server located in the U.S.
Doing so will significantly reduce the load time of your website for those visitors. So, the most crucial segment, the money-making portion of the traffic will experience faster website load times. They will be happy, and they will keep coming back, making you tons of money.
Server Type:
If you are new to blogging, a simple Shared Server will work. If you don't want to go forward and take care of the technical aspects along with optimization tweaks, and you have the budget, a Managed WordPress Hosting should work for you.
I don't see why you should go for a VPS, because if you can afford a VPS, you can always afford a Cloud Hosting. Cloud Hosting is way better because you don't have to take care of the technical aspects, as in the case of VPS.
Moreover, with VPS, you can only scale up, but that is not possible instantly. With Cloud Hosting, you can scale up or scale down in real-time, and you pay for as much as you are using. There is no fixed price like the VPS, which is usually way higher than Cloud Hosting.
Server Uptime:
The server that you select should have at least 99% uptime. The more, the better. Significant downtimes plague the majority of the Shared Hosting servers. That happens because of many factors like:
They have outdated hardware that is unable to handle too many websites on the server. Think of this as an outdated Windows XP computer with 512MB RAM and Intel Pentium II processor trying to run Photoshop, Illustrator, Microsoft Office, Blender, Shotcut, OpenShot, Audacity, etc. all at a time. What will happen to that computer? It will hang, or may even shut down because of overheating!
A downtime may because by a DDoS attack on a server that is not adequately equipped to handle such attacks.
A rouge website on the server that you also use runs a script that uses up all the resources of the server can cause downtime.
The server you use does not have updated software and programs such as PHP. Even an outdated operating system can be a problem.
Customer Service and Technical Support:
This is a big thing! If the customer service and the technical support system is not right, you will have a horrible time using the hosting plan you buy. I can tell you for sure that many of the customer reviews you read about various hosting companies on their website are just fake.
You want to read real reviews? Head over to forums like Reddit, Quora, Stack Exchange, etc. to read real experiences.
cPanel Access:
If you are new to this website thing, you need to have cPanel Access unless you are pro. cPanel makes management of the server space easy with lots of features like one-click installation, database update, Varnish caching, email management, and more. Without cPanel, things can get nasty, and problems can escalate very quickly.
Free SSL Certificate:
Web hosting space has become too competitive. Everyone wants to gain more users, and this is what drives them to offer extras. SSL Certificate is one of them. The SSL Certificate is what converts your http website into an https website. You must understand that Google prefers https websites over http websites.
Https also reflects a trust symbol. People will know that when they are accessing your website, their information like IP address, location, etc. are all encrypted. Ciphertexts or encrypted data helps to keep hackers away.
The majority of the web hosting companies will offer a free SSL certificate using Let's Encrypt service. The SSL Certificates by Let's Encrypt last for only a few months. You need to renew the certificate once it expires.
A good host should allow you to renew the Let's Encrypt SSL Certificate from the cPanel with a few clicks.
Free Email and Free Domain:
I will not generally use these parameters for buying a hosting plan. While it is true that competition is very high, many hosting companies woo people into a trap using free stuff. Often, such companies do not have reliable servers that can withstand the growing needs.
So, if you find free offering only from really trusted, and highly popular hosting providers, it is okay. Otherwise, just don't fall for the trap.
Comparative Study of the Top 5 Shared Hosting Providers
I told you about the top 5 Shared Hosting providers in some details. However, this table is going to help you in having a quick and clear understanding of what they offer.
| | | | | | |
| --- | --- | --- | --- | --- | --- |
| Feature | BlueHost | GreenGeeks | DreamHost | SiteGround | HostGator |
| Free SSL | Yes | Yes | Yes | Yes | Yes |
| Free Domain | Yes | Yes | Yes | No | Yes |
| Free Email | No† | Yes | No† | Yes | No |
| cPanel | Yes | Yes | Yes | Yes | Yes |
| Free Site Migration | Yes | Yes | Yes | Yes | Yes |
| 1-Click WP Installation | Yes | Yes | Yes | Yes | Yes |
| Server Uptime | 99.99% | 99.99% | 99.92% | 99.98% | 99.99% |
| Cost for Registration‡ | $3.95/month, but it is a three-year plan. You will be billed once every three years. | $2.95/month, but it is a three-year plan. You will be billed once every three years. | $2.59/month, but it is a three-year plan. You will be billed once every three years. | $6.99/month, but it is a one-year plan. You will be billed once every one year. | $2.75/month, but it is a three-year plan. You will be billed once every three years. |
| Cost for Renewal | $7.99/month | $9.95/month | $4.95/month | $14.99/month | $6.95/month |
† Free email is available only on selected plans.
‡ The cost indicates the price for the "basic" plans for each host.
You know what? I find the pricing structure of these shared hosting providers to be amusing. They will offer meager prices, sometimes as low as less than $3 a month! But, to get that price, you have to pay for 36 months or 24 months or 12 months at once! That's outrageous!
I was fooled, not once, not twice, but multiple times! Which plan you choose will depend on your budget. But I will do say that if you are going for SiteGround's monthly payment mode even for the basic plan, they are offering, you can go for "Cloud Hosting" for as little as $10 a month.
No, seriously! Why do you want a Shared Hosting when you can get way better for nearly the same price (sometimes slightly less and sometimes slightly more)?
For instance, you can go for Cloudways Cloud Hosting for as little as $10 a month and enjoy the benefits of the "Cloud." Of course, you don't things like free email or free domain, but you do get free SSL, unlimited scalability, no downtime, redundancy, more!
I will now rest my case and leave you alone to make a choice.
Quick WordPress Hosting FAQ
Okay, time to answer a few quick questions.
Is cPanel needed?
cPanel stands for Control Panel. You need it because it makes your life easy. Whether you need to install an SSL certificate or you need to update the PHP version, you can do that quickly from the cPanel you get.
Is it wise to use a free SSL certificate?
Yes, you can do that without any worries. Google, or any other search engine, has no problem with Let's Encrypt's free SSL. It is widely accepted. Even I use a free SSL from Let's Encrypt, and I have been doing so for years now.
Do hosting companies offer backups?
Yes, you can take backups right from your cPanel. It is easy and doesn't require any specialized knowledge. You can backup the entire website or only the database. I will recommend that you take daily backups of the entire site.
Should I buy extra add-ons offered by the hosting companies?
Honestly, you will never need those add-ons. Some web hosting companies will ask you to buy security suites. You don't need to!
You can use free plugins like Sucuri to protect your website. Sucuri, for instance, is one of the world's leading WordPress Sucuri suites. It has both free and paid options. The free option works just fine.
Can I move from one web host to another when my website traffic increases?
When your website traffic increases, it is better you switch to "Cloud Hosting." All you have to do is to move your website files and database. If you are not comfortable doing that manually, you can do that with the help of plugins. You don't have to stay with the same host. Website migration is not difficult. It only requires a lot of attention.
How many web hosting companies are there in the world?
Literally, thousands of them are present! I don't even know 0.5% of all the providers. If you want to know about them, just go ahead and do a quick Google search. If you want a few names, here is a quick list:
HostPapa
NameCheap
Hostinger
JustHost
HostingRaja
Arvixe
3iX
BigRock
iPage
Site5
A2 Hosting
InMotion Hosting
LiquidWeb
GoDaddy
Cloudways
Kinsta
Flywheel
WP Engine
Digital Ocean
Amazon AWS
Tsohost Web Hosting
Hostwinds
The list can go on and on! It is literally impossible to list all web hosting companies in the world.
Should I create an eCommerce site on a Shared Hosting?
Yes, you can! Any new website will take time to grow. As long as you are new, you can create an eCommerce site on a Shared Hosting. Just make sure that you have enough storage (I will recommend unlimited storage) because eCommerce sites usually have a lot of images.
How to install WordPress on a hosting plan I purchased?
In all likelihood, your hosting plan will come preinstalled with WordPress. If not, you can use the one-click installation feature from the cPanel to install WordPress on the root folder of the domain.
Do I have to buy a domain name from the web hosting company?
Absolutely not! I have 12 domains. I purchased all of them through BigRock, but I don't use BigRock hosting. I use different Cloud Hosting providers like Cloudways, Digital Ocean, AWS, etc.
Is it necessary to use CDN?
If you are to go by Google's speed requirements, then yes! A CDN will help you to speed up your website significantly by serving static resources like images, codes, etc. from different CDN datacenters.
A CDN provider will serve those static resources from a data center that is close to the user requesting your website from the hosting server. Because CDN servers are not the same as your hosting server and CDN servers are spread all over the world, the load on your server reduces drastically. This, in turn, increases your website speed.