Let us be on the same page right from the beginning. We are talking about small business ideas for high school students. So, do not expect to see ideas that can make you millions and billions. These are small business ideas meant to help you earn some extra cash that can support your studies and help you to quickly pay off any student loans you have.
These aren't full-time businesses because you must focus on your studies more! Of course, you can take your small business and make it grow at a later point in time, but never underestimate and ignore your studies.
You can also turn to an essay writing service if you want to prioritise your job and don't have time to do the assignments.
Before we get started, here some frequently asked questions and sort of quick summary of this article.
FAQ
What are some small business ideas for high school students?
Some small business ideas for high school students include:

Babysitting or pet-sitting services
Tutoring or homework help services
Lawn care or landscaping services
Personal shopping or errand running services
Social media management or website design services
Event planning or party planning services
Handmade goods or crafts sales
Photography or videography services
Car detailing or car washing services
Online tutoring or online teaching services
How can high school students start a small business?
High school students can start a small business by:

Identifying a need or market for their services or products
Developing a business plan and budget
Securing any necessary licenses or permits
Building a website or social media presence
Networking and marketing their business
Managing their finances and keeping track of income and expenses
Continuously improving and expanding their business
How can high school students finance their small business?
High school students can finance their small business by:

Saving money from part-time jobs or allowance
Applying for a small business loan or grant
Seeking investment from family or friends
Participating in business competitions or accelerator programs
Crowdfunding or using platforms like Kickstarter or Indiegogo
What are the legal requirements for starting a small business as a high school student?
Legal requirements for starting a small business as a high school student vary depending on the location and type of business. Some general requirements may include:

Obtaining a business license or permit
Registering for taxes
Complying with labor laws and regulations
Adhering to health and safety regulations
Having liability insurance
It is important to check with local authorities for specific requirements and regulations.
How can high school students balance running a small business with school work?
High school students can balance running a small business with school work by:

Setting clear boundaries and schedules for work and school
Prioritizing and managing their time effectively
Delegating tasks and responsibilities to others when necessary
Staying organized and keeping track of deadlines and appointments
Communicating with teachers and parents about their business commitments
Seeking support and guidance from mentors or business experts
Can high school students benefit from running a small business?
Yes, high school students can benefit from running a small business by:

Developing important life skills such as time management, communication, and problem-solving
Gaining practical experience and knowledge in areas such as finance, marketing, and entrepreneurship
Enhancing their resume and college application
Building a network of contacts and references
Earning money and becoming financially independent
Giving them a sense of purpose and direction for their future career aspirations.
I know you are growing impatient. So, without wasting time any further, let me quickly walk you through the various small businesses you can start while being a high school student.
#1. Make and Sell Jams
You will barely find people who hate jams. Making jams at home is not a demanding thing to do. There are many online tutorials, and you can start experimenting at home. Once you get hold of your secret recipe, you can start selling it at local markets and even at your school's canteen. You can even approach your fellow students directly and ask them to purchase.
The startup costs barely 300 dollars including the ingredients and canning, and you can earn up to $1000 a week with some effort and dedication while still ensuring that you are studying properly.
At any given point you can quickly scale up your business and turn it into a full-time business.
#2. Sewing Business
If you are good with sewing and you already have a sewing machine at home catching dust, you can put it to use. Start small with simple repairs to mending the clothes of your school's sports team. You can expand it to offer custom designs on clothes and even make constructions for your school plays.
If you have a trendy mindset, you can put that to use, too!
If you are good with what you do, your reputation will increase over time, and so will your client base. You can later think of converting it into a full-time business. What is interesting is that if you already have a sewing machine, you can start your business almost immediately with almost zero investment.
#3. Gift Wrapping Business
This can never be a full-time business, but you can always use it to make some extra cash during the holidays. You can just set up a booth close to any department store and offer their customers a gift-wrapping service. You will need to invest your time mostly during the weekends, and hence, it should not be an impediment to your studies.
However, do note that there will be some investment involved. You must create an attractive booth that looks professional. Don't worry! The business has quite high profit margins, and you can quickly recover all your expenses and keep a significant profit.
#4. Make and Sell Soaps
Do not take this lightly. What you will start as a small side business for some extra cash can quickly become a national, and even an international brand. It all depends on your product and your marketing skills.
Homemade soaps are in high demand. You must spend some money to get all the required equipment and raw material and then you have to spend some money on designing and creating the packaging material.
You can sell it in your local market or approach your school students. But that is not all. You can start selling online. You will have two choices here. You can set up your own online store, or you can always use a marketplace like Amazon or eBay or Etsy to sell your soaps.
#5. Candle Making
This may not sound that lucrative a business, and in reality, it isn't. However, if you can market yourself properly, you can turn it into a very lucrative business. The profitability of the business is also dependent on how many candles you can make, the quality of the candles you make, the presentation, and much more.
However, those nitty-gritties come later! You can start right at your home, and it only takes a few hundred dollars to start a proper business. Once you create the beautiful candles, you can start selling them through online marketplaces like Amazon, Etsy, and so on. You can even approach your school friends or go to weekend markets and craft fairs to sell your products.
#6. Home Decoration and Handmade Jewelry
You can consider selling handmade home decoration items and handmade jewelry through various online channels. This will require you to be skilled in crafts. Of course, you must provide a lot of unique designs to make an impression. No doubt, you must get creative with your products.
Many people prefer handmade stuff even though such products have a higher price tag. So, you can expect a very high profit margin. Depending on what you are making, the startup cost will vary for acquiring the raw materials required to create what you want to create.
#7. Become a Flipper
This can be a highly profitable niche. The startup costs are low. You can always visit garage sales, clearance sales, and other ongoing sales to find items at cheap rates. If you find slightly damaged stuff, you can get them too and have them required by spending a few extra bucks.
Once you have acquired the products, you can now go to platforms like eBay and sell them at a higher price. The catch here is to ensure that you are selling what people want and/or need.
You can flip just about anything like antiques to books to used cars and so on. There are professional flippers who make hundreds of thousands of dollars a month just by flipping. This business will, however, require you to go out frequently and hunt for objects that you can sell. If you happen to be outdoorsy, flipping can be a good business to earn some extra cash.
#8. Start Teaching Art
If you are good at drawing and painting, you can start teaching people. The start up cost is virtually zero because you can ask your students to carry all that they need. For instance, you can ask them to carry their own brushes, papers, pencils, and so on.
You don't even need to rent a place to start this business. You can ask people to visit your home. If that is not a feasible option, you can always select a library. If you are teaching your school friends, you can carry out the classes in your classroom.
You can make up to $25 per hour by teaching art. However, the growth prospect will be limited because not everyone will be interested in learning art.
#9. Sell Your Art Online
If you find that teaching art is not making significant money for you, or if you are not finding enough students, you can take this route. You can start selling your art online through different marketplaces like Amazon, Etsy, etc.
However, there will be some investment involved. You must always get a few of your best works framed and photographed to display on the marketplace. If you don't have the necessary setup, you need to create one.
Throw in some extras like glass and frame cleaning solution and a microfiber cloth and people will buy. Don't believe me? Why don't you check out Amazon?
#10. Photography
Are you good with a camera? If you are, you can start a photography business offering wedding photography, birthday photography, pet photography, etc.
Considering that the profit margin is very high, photography is quite a lucrative business. However, there is a downside to this business. You may have to have the photos retouched using a photo editing program to make them more appealing. However, that is the knowledge you can acquire using myriads of tutorials online.
Starting a photography business will require you to have a good camera, and so, that is one investment you should be looking at.
#11. Home Tutoring
You can get into home tutoring provided you have a knack for a particular subject, or you are good with children and know how to teach them. You have two options. You can help children to complete their school assignments, or you can create your own courses.
There is no startup cost with this business. You can teach at your own place, or you can teach at your student's place. If you want to market your business, you may have to spend money on advertising. Alternatively, you can just depend on word of mouth for gaining popularity.
In case you are wondering how much you can make; you can expect to earn anywhere between $15 to $40 an hour depending on the experience you have. For kids, you can decide to teach all subjects, and for slightly grown-up children, you can always select to teach a specific subject.
#12. Pet Sitting
If you aren't afraid of animals and you know how to take care of them, pet sitting business is one avenue you can dig into. There is virtually no investment in this form of business. All you have to do is visit your client's house and take care of their pet(s) while they are out running errands.
It is as simple as that! You can negotiate on the price and timing, but for the most part, you must agree to their timing. Of course, they aren't going to change their schedules depending on your availability.
#13. Dog Walking
Why should you not think of this one? If you can think of pet sitting, dog walking is a brilliant option, too! In fact, it is quite a lucrative option because you can always negotiate time and pricing with your clients. You may choose to have multiple clients and walk their dogs at the same time or at different times depending on the behavioral traits of the dogs.
This business, too, doesn't require any start-up investment and you can just pull in more and more people into the fold if you become a popular dog walker among pet parents. You can literally start your own company with employees to cater to more clients in your locality.
Of course, the growth opportunities for the business will be quite limited, but if you can expand out with branches to different localities, you can always make it big!
#14. Data Entry
There are literally hundreds of data entry jobs available online. You can sign up for a platform like UpWork and start looking for jobs. The more you work, the more you earn. What is interesting is that the more jobs you complete successfully, the more jobs you can get.
If you can garner a lot of clients, you hire people on your team to get work done quickly. The startup cost is not so big. You will most likely already have a computer and an internet connection at home. You can use that.
If you hire someone, you may have to arrange for another computer, which will require some investment. You may also have to invest in specialized software such as OCR scanners that can scan image documents and convert them into word or PDF files. But again, such investments are required only when you have such work in hand.
The most important part is the speed and accuracy of your work. If you can do that properly, you can expect 20 to 30% profit margin.
#15. Freelance Writing
There are many sites where you may search for freelance writing employment, with its own set of requirements.
Writing assignments may range from blog posts to short stories and non-fiction material. There are many types of content, ranging from brief product descriptions content for web pages to landing pages. Additionally, you may be requested to author technical articles, review articles, white papers, and other forms of writing.
The majority of these positions are for ghostwriting, which means that your articles will be published under someone else's name. You will, however, be compensated for your services.
You can discover freelance writing work on a variety of prominent sites. UpWork, People Per Hour, Freelancer, and others are just a few examples! There are individuals who have established writing firms and are generating thousands of dollars per month by acquiring bulk work via such sites.
#16. Essay Writing
Writing essays can be painful, but if you are good with essays, you can extend essay writing services to your classmates for a fee. Once you get prominence, you extend your service to nearby schools, and even take your business online by publishing a website and then marketing your services.
There are dozens of essay writing services already present in the market, and it is needless to say that they are making a lot of money. You can do the same. You can hire people to work on bulk orders. It is a lucrative business with great profit margins.
Of course, you will need to spend some money to provide a more robust set of services. For instance, you may have to invest in a tool like Grammarly to produce error-free and plagiarism-free essays.
#17. Translation Business
You need not be a polyglot to start a translation business. If someone needs something translated in your mother tongue or native language, you can extend your services and convert it into a full-time business.
In fact, you can hire others with different native languages so that you can provide translation services in multiple languages.
People argue that there are AI-based translation services. That's true. But what is also true is that such machine translations are most inaccurate because they fail to understand the context. Only a human can properly understand the context and produce accurate translations. That's the reason why many big companies always opt for manual translation services.
Translation is a highly lucrative business as all translation jobs are high paying jobs. You can decide to charge per hour, or you can always go for a flat rate per word.
#18. Editing and Proofreading
Just like translation, editing and proofreading are also high-paying jobs. If you have absolute command over your language, you can offer editing and proofreading services to a wide range of customers.
Finding jobs and clients is not difficult at all. You can visit sites like UpWork, People Per Hour, etc., and sign up with them. You can find job requirements there. The more jobs you complete, the more you earn.
Again, the more clients you can garner, the quicker you can convert this into a business and start hiring people to complete tasks on time. Of course, the investment that you will need is a computer and an internet connection, which most likely, you already have.
#19. Blogging Business
To be clear, blogging isn't easy. It takes a lot of time and effort to establish a blog and start earning handsomely. Some bloggers see success quickly because of their approach, niche, and of course, SEO techniques they implement.
You can start your blog with little investment. You can take your blog live with as little as 200 dollars or even less. There are quite a lot of intricacies that you must take care of, but you will get accustomed to them as the time passes.
The key to success will be to create good content consistently in a well-selected profitable niche. You can get into affiliate marketing for additional revenue generation apart from ad-based revenue.
Patience is the key, because making a blog stand out can take a year or more, and not to mention, there is Google out there that has vowed to make the lives of bloggers difficult. If you can come up with the right strategy, all it takes is a couple of years to run a 6-figure income generating blog.
If you want to know more about how to start a blog, I have a whole blog post dedicated to that.
#20. Transcription Business
Transcription is a thriving business. Numerous companies need transcribing services. If you have excellent listening abilities, this may be an excellent choice for you.
Naturally, you must be proficient in typing, and that means quick and precise typing. Excellent grammatical skills are also required to guarantee that your text is free of grammatical errors. As with any other company, the success of your transcribing venture will be determined by a number of factors, including the market you choose, your marketing abilities, your business strategy, and, of course, your objectives.
You can start your transcription company for as low as $1,000, which covers the cost of all the equipment necessary to operate a successful business.
Transcriptionists may make up to $30 per hour, but they can earn more based on their client negotiating abilities. The more customers you have, the more successful you will be. Naturally, if your customer base grows, you may employ more transcriptionists to complete your assignments on schedule.
Certain transcribing services provide a higher profit margin than others. This is entirely dependent on the industry in which you work. Therefore, ensure that you choose the correct one.
Most of the transcription work will not require more than a couple of hours, which makes it very suitable for students.
#21. Children's Book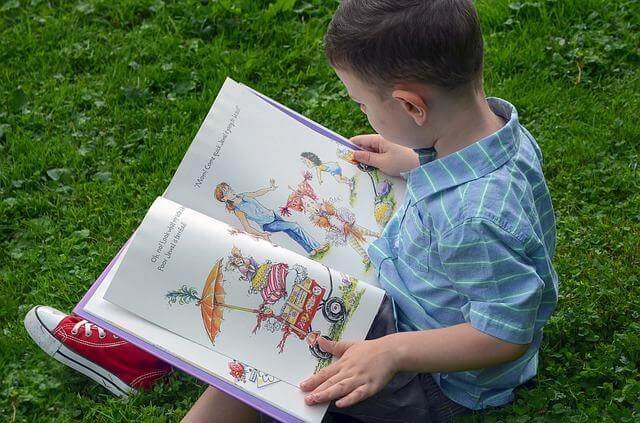 Just in case you happen to be a good storyteller while also enjoying drawing and writing, you can seriously consider getting into the children's book business. It is not a hidden fact that children's books sell more than adult books. The reason is simple. Children do a lot of reading compared to adults.
If you want to go for self-publication, the costs will run very high, making the whole business quite unfeasible for students. However, there are many affordable publication options popping up every now and then. Alternatively, you can also decide to sell through online channels like Amazon.
In case you are wondering how much you can make, here is what you need to know – successful authors in the children's book business make well over $100,000. If you are interested in learning about the expenses related to printing and publishing children's books, you can follow this guide, which gives a brilliant breakdown of the overall costs.
#22. Graphics Designing
If you have a creative mindset and you can think of getting into graphics design. Graphics design entails creation of art for different mediums like websites, physical products, magazines, clothing, and so on. Not being creative is not an option.
Graphics designers earn big, and if you have that creativity, so can you. Of course, there will be some basic investment, which includes things like a computer, an internet connection, some graphics designing software like Adobe Illustrator or Corel Draw, etc.
You may choose to start working for an ad agency and later move out, or you can start independently as a freelancer from platforms like UpWork, Freelancer, etc. to get clients. Depending on your experience and quality, you can charge anywhere between $25 and $100 per hour.
The more clients you get, the quicker you grow and earn. Depending on your income, popularity, and your client base, you can always start a new business and hire more designers to join your team.
#23. Promoting Brands on Social Media
Trust me, this is a real deal. There are hundreds of people who are making a living out of this. If you have a large fan following on social media, you can start promoting brands that might appeal to your followers. When people buy following your recommendations, you earn an affiliate earning while the people buying with your recommendation get a discount.
You can capitalize almost any social media platform, but the best ones are Instagram and YouTube. In fact, as you keep gaining popularity, businesses will approach you to promote their products and services. So, don't just sit and waste your time on social media. Put them to work in your favor.
#24. Babysitting Business
If you are good with babies and know how to keep them busy and happy in the absence of their parents, babysitting might be a great business opportunity for you. Of course, the growth options will be terribly restricted, but you can always use some extra cash.
In case you do not know, the babysitting industry has already become a $5 billion industry. Parents do look for reliable and trustworthy babysitters. If you can present yourself as a reliable option in front of them, they will not only like to hold on to you as an asset, but also recommend you to their friends and family.
You can typically earn around $12 to $15 per hour for babysitting. I already said that the growth opportunities will be restricted, but you can get creative and expand your business by matching customers with recommended babysitters. You can even have your own team of babysitters that you can send to your clients and take a cut out of their income for your match-making services.
#25. House-Sitting Business
Just like pet sitting and babysitting, you can get into house-sitting. Yes, that thing is real, but the only difference is that you must take care of the house and everything inside it, including pets, if any.
You must be responsible and should ensure that nothing goes missing, or nothing is destroyed. House-sitting can be an excellent business for holidays and weekends when people go out to have fun but worry about leaving their houses empty.
Your reputation as a good house-sitter will determine the degree of success you get in the business. If you are responsible and you can take care of your clients' houses the way they want, you can grow quickly just by word of mouth.
#26. Professional Organizer
Keeping the house clean and organized is something quite difficult, and many people fail at this miserably. If you have mastered the art of minimalism and you know how to organize things to make a messy house look super-organized, you can pick up this segment as a potential money-earning avenue.
The major skill you will need is to be a people-person. Being so will require you to be of understanding nature so that people can feel comfortable with you and let you into their messy abode.
Professional organizers can make a lot of money because it essentially is a luxury service. This also means that you will have a very limited client base. Not everyone can afford such luxury services. So, you might have to advertise yourself to get the attention of those who are willing to pay. If you do an excellent job organizing their mess, your reputation can increase with just word of mouth.
#27. House Cleaning Business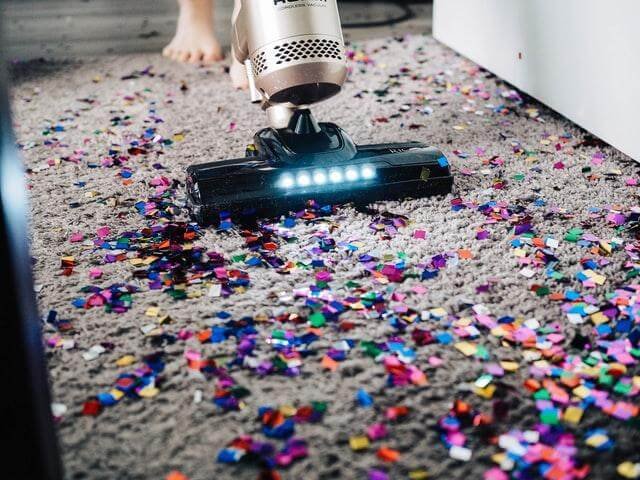 House cleaning business requires a lot of physical work. So, you must be physically fit to endure that. On top of that, you must have an eye for details. You cannot afford to miss out on cleaning a certain corner of a house. That's not going to go down well with someone hiring you as a service provider.
But if you happen to be an expert cleaner, you can earn a lot. Of course, you will have a choice of working alone, but no one will stop you if you want to make it big. As a student, you can offer your services during school holidays and weekends.
If you manage to earn a reputation, you can start employing people to help you with your work. You may even hire subcontractors if you want or create a franchise model and collect fees. A franchise model will work best when you want to expand beyond your local area.
House cleaning business is a highly profitable business because this too, falls under a luxury service, and those who hire such service providers often pay big. You will have the potential of earning 50,000 USD or more a year just by offering this service. Making it a full-time business will open doors for millions if you have a solid business plan.
#28. Lawn Care
No one likes a messed up and dirty lawn. Lawn care business will require you to have the necessary knowledge. You just cannot jump into it. However, if you know how to take care of lawns, you can turn it into a profit-making venture by adding additional services like gardening, landscaping, fertilizing, aerating, trimming, and so on.
Starting a lawn care business will require initial investment that can go up to $3,000 for purchasing the necessary equipment and supplies. Depending on your approach and your business model you can earn upwards of 50K dollars a year. Provided that you manage to build an enviable reputation, you can expand your business at a national level.
#29. Illustration Business
If you have an artistic bent of mind and you can illustrate, this business is for you. Drawing cartoons, creating storyboards, illustrating books – everything comes under this segment. Sometimes, you may have to provide hand-drawn illustrations, while at other times, you may be required to use technology to illustrate. So, you must keep yourself updated and learn about the software programs that you can use for creating detailed and eye-catching illustrations.
Illustrators are in high demand, and they can make anywhere between 50,000 to 100,000 USD a year depending on the number of clients they have and the type of projects they work on. So, if you have that knack, you can go ahead and get specialized to cater to a highly profitable segment of the illustration industry and launch a full-time business that can make millions every year.
#30. Errand Running Service
We live in an era where time is a very precious object. You never know, time can one day become the currency as depicted in the Sci-Fi action – 'In Time.' But science fiction aside, the majority of the people today are hard-pressed for time. They happily pay for those who can run errands for them so that they can save time for what allows them to make money.
You can get into this business and make big money. Running errands can be something as simple as picking up groceries, or picking up the pet from the vet's office, or dropping/picking up children from daycare centers, and so on.
Of course, not everyone can pay for such services, and hence, your target group will usually contain people like seniors or people belonging to upper-middle class groups. They are more than happy to pay someone to run errands for them while they focus on earning more money.
Running errands will require you to be trustworthy and your popularity can quickly skyrocket, allowing you to start a full-time business where you can hire people or even allow franchises. Having a car will be extremely beneficial in this case because you can cover more clients and earn more.
#31. Personal Shopper
If you have a very good fashion sense, you can become a personal shopper and help people pick the best items for themselves. You will usually be extending your services on the weekend and holidays, and your target market will depend heavily on the demography of the area you live in. If you have more younger people, the personal shopper business can be highly profitable.
What is interesting about this business is that you can actually become a professional personal shopper and have wealthy clients who can compensate you handsomely for your services. If you have a large client base, you can always hire people to work for you, but you need to select people who have the same level of fashion acumen as you.
#32. Party Entertainer Business
If you are a hilarious person with skills that you can use to entertain people at a party, you are staring at big potential earnings. No one likes boring parties. There are a lot of things you can do as a party entertainer that includes, but not limited to juggling, mime artist, magician, stand up comedy, and more.
You can even tag in your funny friends to start a part time business. However, if you are successful and if you manage to entertain people well, you will soon grow in popularity and get more contracts over time. You can later consider making it a full-time business.
#33. Stand-up Comedian
There are people who have made it their full-time profession and earn big. If you are good at cracking jokes in various genres like insult comedy, observational comedy, satire, improvisational comedy, black comedy, and so on, you can consider this business as an excellent career.
Did you ever come across the name Russell Peters? That person has a net worth of 75 million dollars and makes about 19 million dollars a year. You can become a solo artist, or you can have an entire team performing together or giving solo performances. It is a very booming industry, and you can always make it big if you have the talent.
As a student, you can start performing at school functions, or you can extend your services at parties hosted by family and friends.
Conclusion
The list above is not a comprehensive one. There are many more that you can come across, for instance, you can consider businesses like a car washing service, greeting cards designer, baking, online game streaming, and so on.
It is not necessary to pick up a business listed here. You may come up with your own ideas. The key to your success will be to ignore others when they mock your idea. There will always be people with a negative mind set. Do not forget the fact that the biggest of the businesses in this world started with small ideas. Some started from a garage, and decades later they became international brands belonging to the fortune 500 club.
If you have the knack for entrepreneurship, go for it! Your idea may evolve into the next big business that the world may be eagerly waiting for.
But again, do focus on your studies too, because that is necessary and your education can become handy in your business.